The energy released during testing is recovered. The oil flow from the test object goes back to the test bench pump and can be reused. As a result, the test bench uses up to 70% less energy compared to current test benches. An additional advantage is that larger pumps can be tested with the same installed power.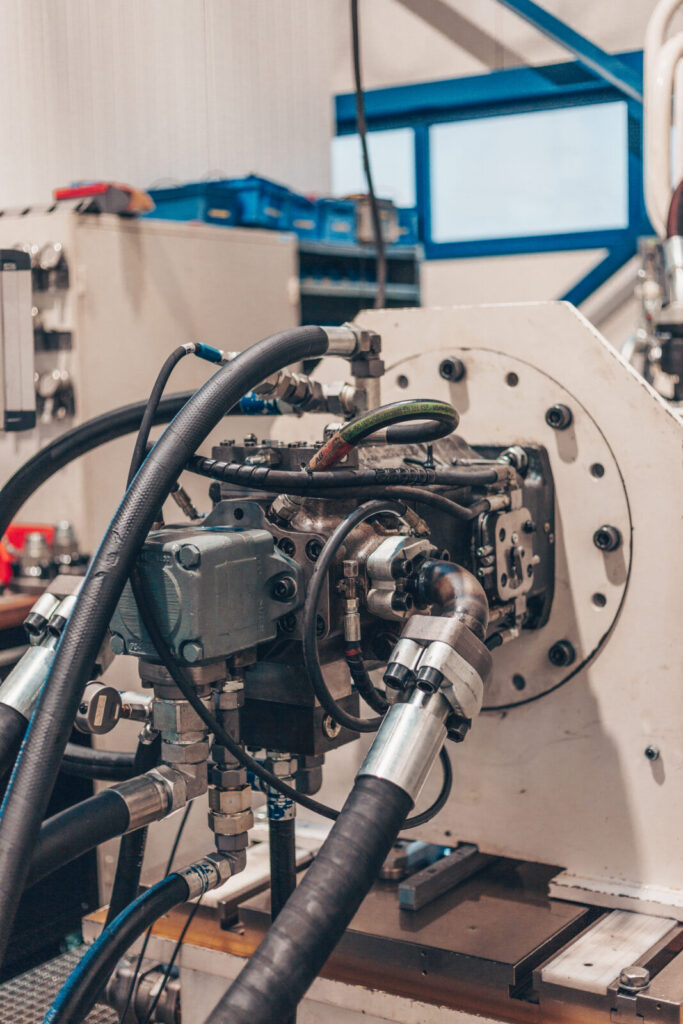 Extensive testing possibilities
The test bench has a maximum test pressure of 350 bar and a maximum test flow of 800 l/min, which results in a maximum axial power of 438 kW. The maximum speed of the test axis is 2500 rpm. This makes the test bench suitable for testing both large and small powered test objects.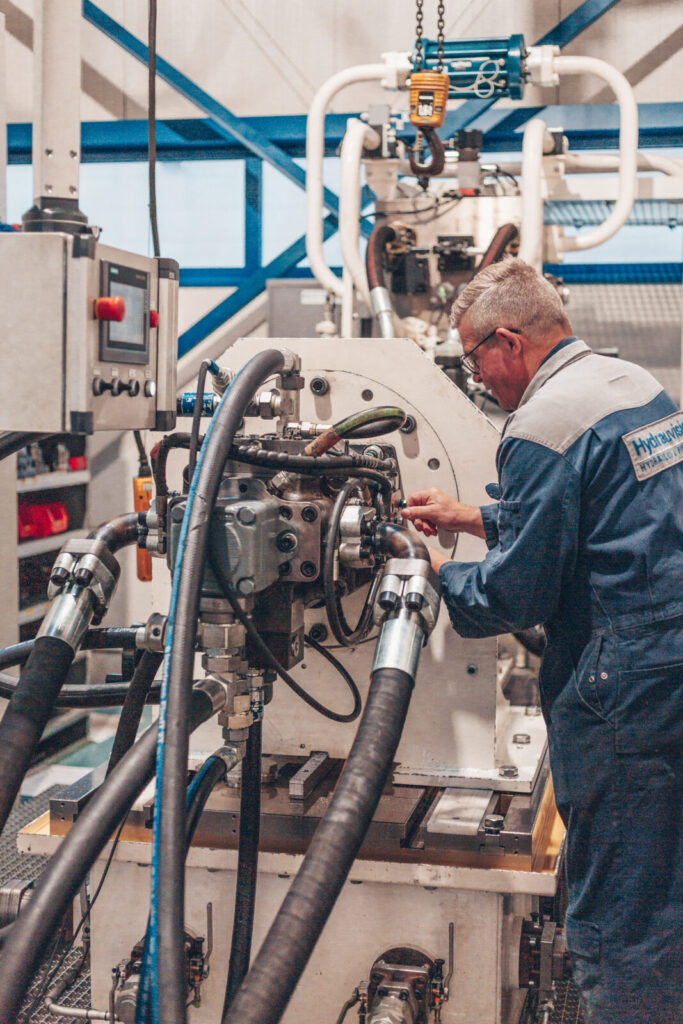 Mechanical and volumetric efficiency
The test bench is equipped with a torque measurement in the axis. This makes it possible to measure the mechanical efficiency of pumps. It is also possible to test hydraulic motors dynamically. Both the mechanical and volumetric efficiency can be determined in this way.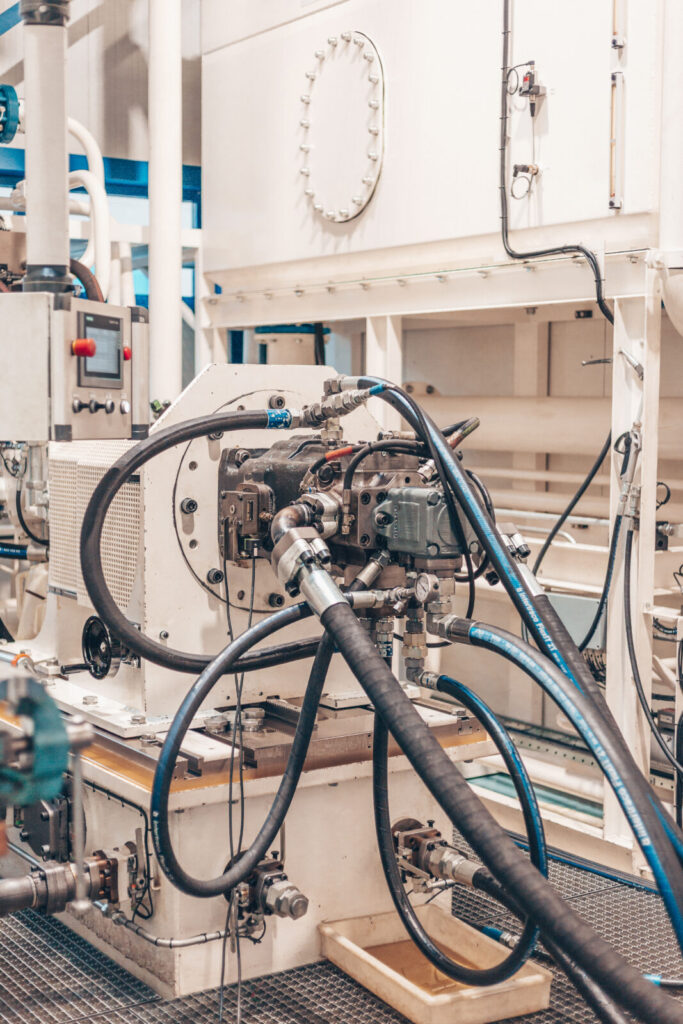 Control room
At Hydrauvision, we pay a lot of attention to working safely. For this reason, our test bench is operated from a control room. The service engineer is located behind safety glass and has a clear view of the test object.