Electrauvision is the division within Hydrauvision that specializes in the design, programming and commissioning of electrical drive and control systems. Within our team of dedicated programmers and engineers, the communication lines are short and the knowledge of the end product is profound. With this team we are passionately involved in every project where the focus lies at the customer's demands. And with each project, we contribute to a future towards a zero-emission world.
Contact us for more information about the possibilities.
Customized electrical systems
We design, programme and implement made-to-measure, energy-efficient, DC-based electric power trains. The needs and requirements of the customer are the central determining factor in our work, which allows our professional team of programmers and engineers to offer a unique, future-ready solution! These systems are particularly used in the shipping industry and for heavy duty machinery.
Depending on the customer's requirements, we can design, programme and put into service not only fully electrical power trains, but also parallel hybrid, series hybrid or diesel-electric power trains. Our engineers will be happy to help you to choose the right type of system that suits your needs.
Follow Electrauvision on LinkedIn for the latest news and projects!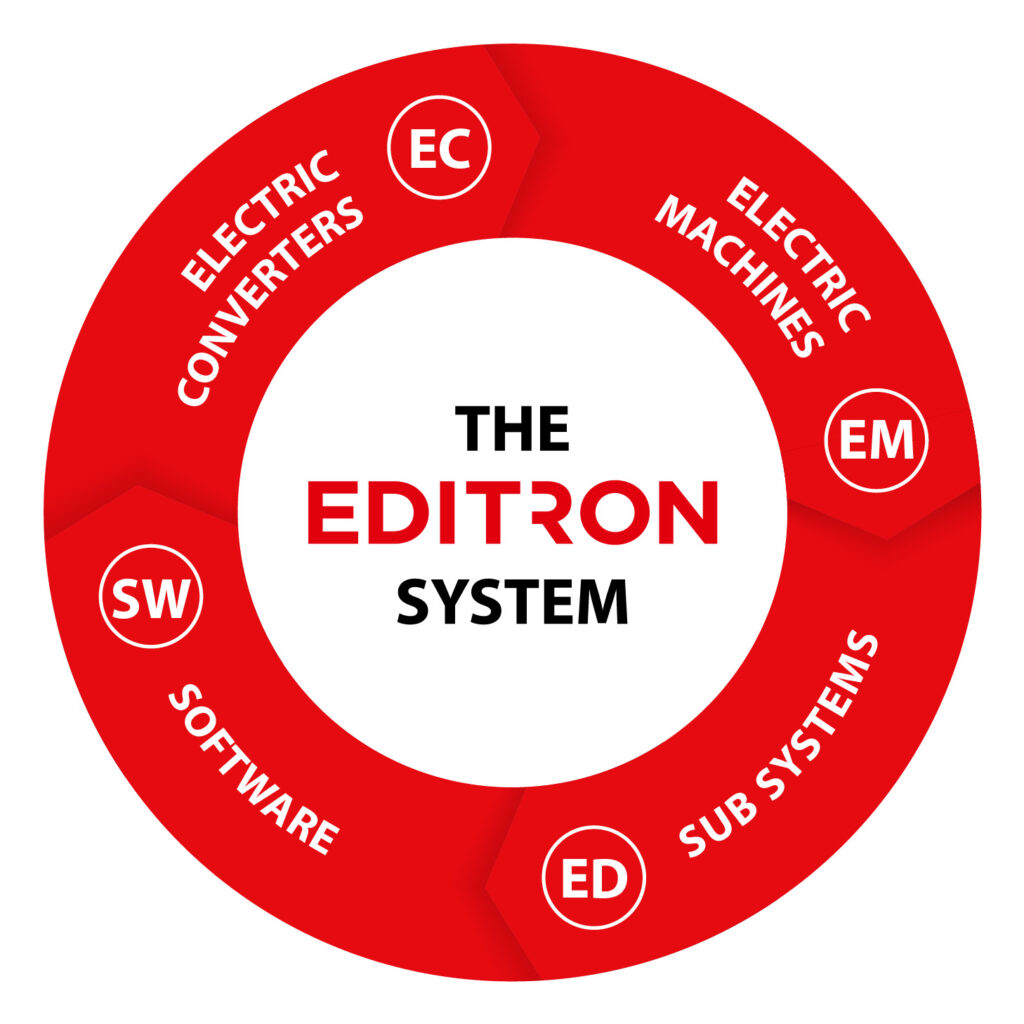 Danfoss Editron DC
Our electrical systems are DC-based. We use the Danfoss Editron DC (direct current) system which offers a wide range of options. This system excels where several different (power) users and one or more power generating components are connected to one bus. In addition, DC has a number of advantages with respect to AC (alternating current) in comparable systems, such as:
Lighter components
Higher performance
Sustainable
Compact design
Electrauvision is is the only global Danfoss Editron partner
Power Management System
The electrical components we use are independent intelligent devices in their own right. In order to allow the components to operate rather as one system, as well as functioning in the way the user expects, a Power Management System (PMS) is required. As in most cases a PMS is specific to each project, we design and create a PMS based on your requirements and wishes.

After it has been designed and programmed, the electric power train is put into service by our  professional commissioning engineers and tested to obtain maximum performance from the system. First we install the correct software and parameterize all the drives. The system is started up and tested step by step until all the components are running. Thereafter, the complete system is tested together with the customer and/or classification offices.
Do you have a question about the potential of electric drive and control systems and are you looking for customized solutions? Then you have found the right place. Please contact us for more information about the possibilities.