The engine is fitted with a type D1, Danfoss high-pressure industrial pump. An optional pump can be fitted to drive a cutter or auger. The hydraulic pumps are electric displacement types and controlled by pushbuttons to vary the flow from 0-100%. An automatic oil warming function quickly brings the hydraulic oil to working temperature in cold weather. The enclosure is made from coated steel plating and offers protection in tropical and marine environments.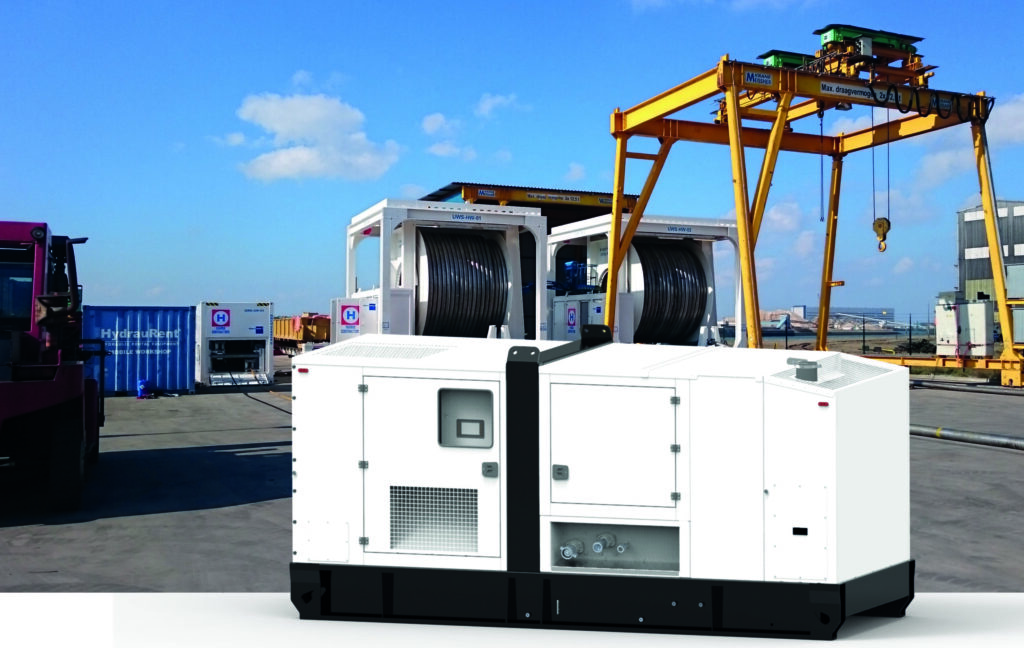 Two doors on each side provide maintenance access, and the roof can be removed easily for large maintenance work or replacement. Exhaust air is directed upwards to prevent dust blowing around. The enclosure has two lifting eyes. Forklift openings are available as an option.
The control system consists of a control panel with buttons for the basic functions and an IP 67 touch screen for advanced settings and alarm management. Remote access is an option, providing extra functionality for maintenance and troubleshooting. Various options are available to match specific requirements.These powerpacks are, of course, built according to CE regulations, low noise level, quality management standard ISO9001 and good workmanship.