Mutual trust
"The lines are short and the communication is easy", Kris Becude (Electrical Engineer at Technotron) begins about the collaboration between Technotron and Hydrauvision. "Mutual sparring is possible and input from all sides is appreciated." Just like Hydrauvision, Technotron is located on the Buys Ballotstraat in Schoondijke. Within walking distance. This makes the collaboration even easier: "We walk into each other's workshops without discussing it beforehand. There is enough mutual trust for that."
For the Bring to Work, Technotron built and installed the complete electrical installation. Ab van der Slikke (R&D Engineer at Hydrauvision) explains, "A project this size always starts with an idea and concept phase. As soon as the mechanical design of the machine and the hydraulic scheme have been drafted, Kris and I decide where the control cabinets should be placed. Then we determine which components need to go into the control cabinets. Once the drawings of the electrical scheme are ready, I make a draft for the software." In the meantime, the components for the electrical installation are ordered by Technotron, after which the electrical and hydraulic installation on the machine can begin.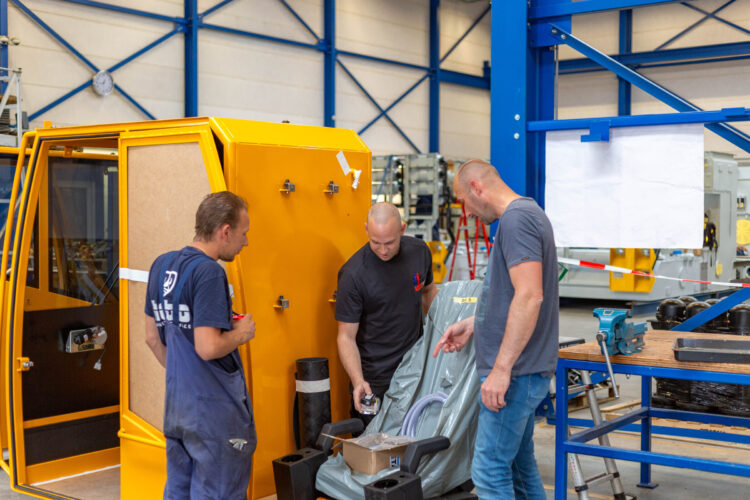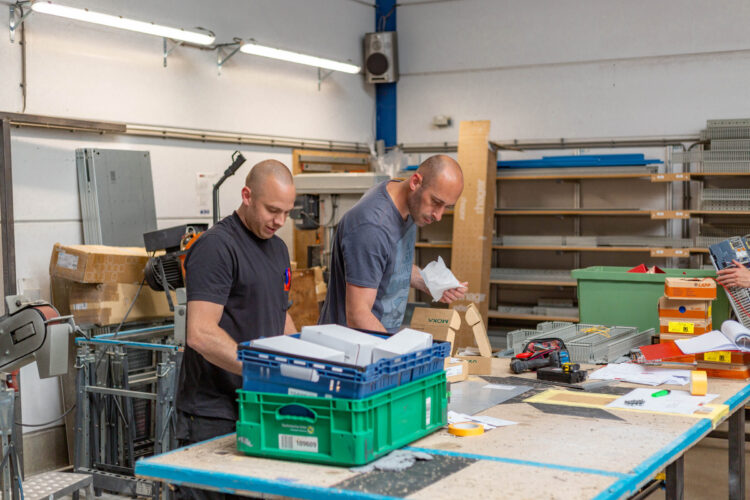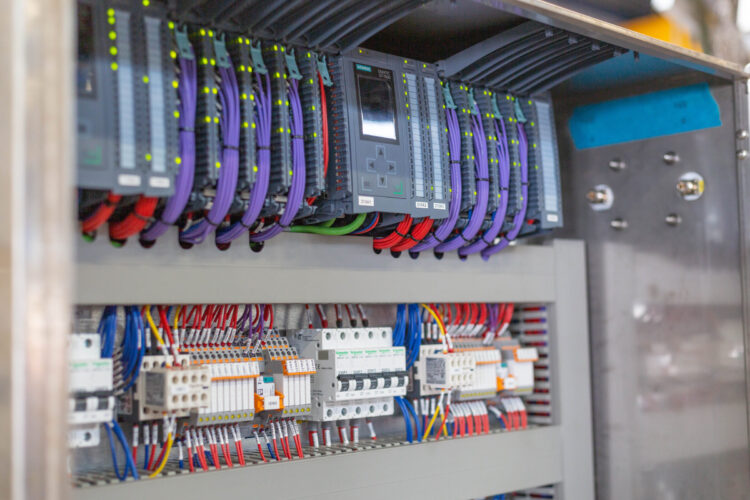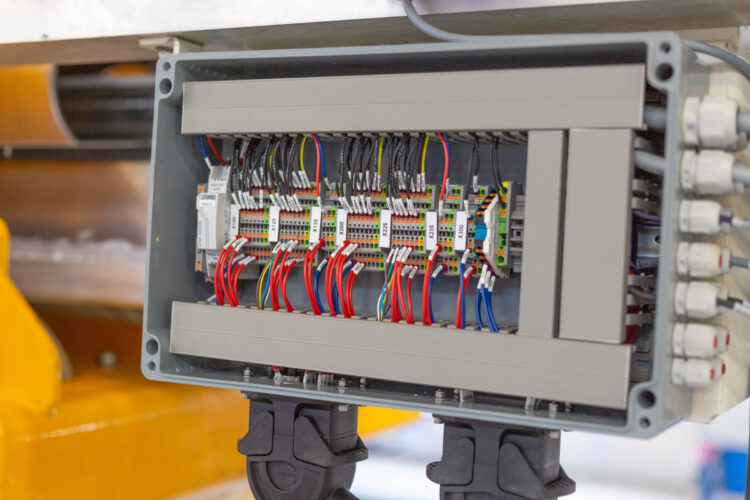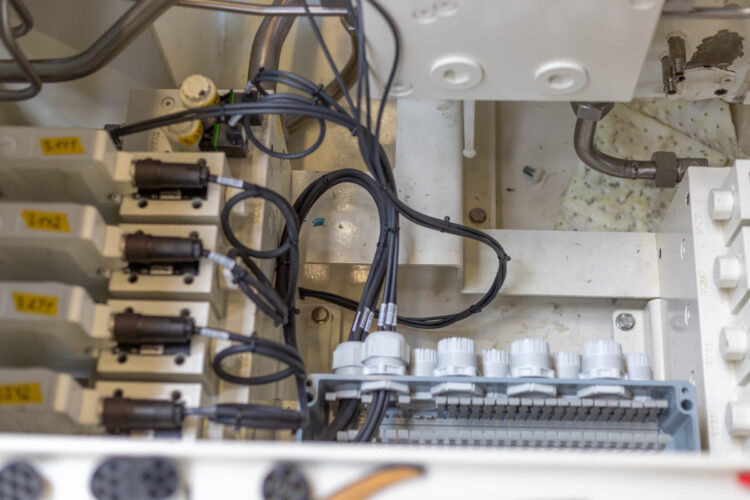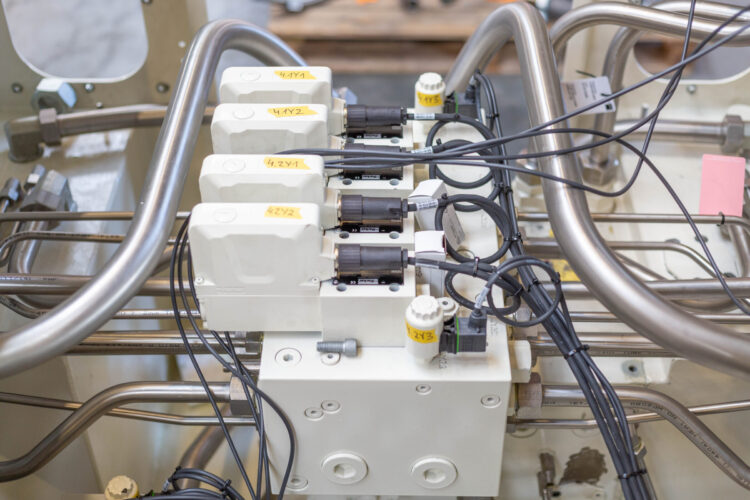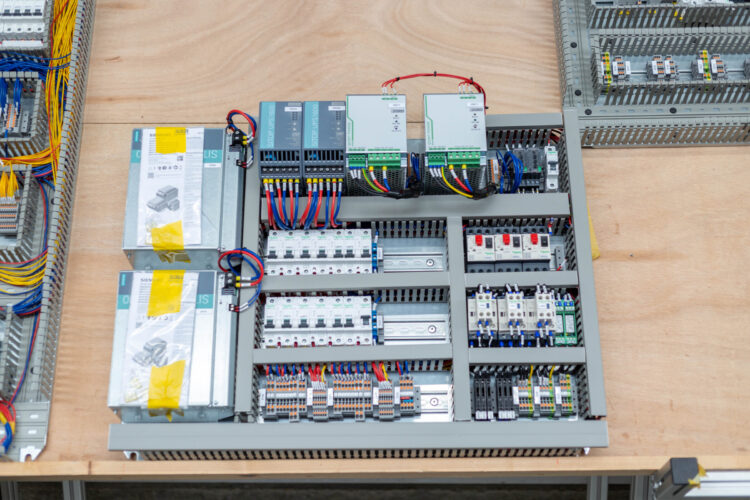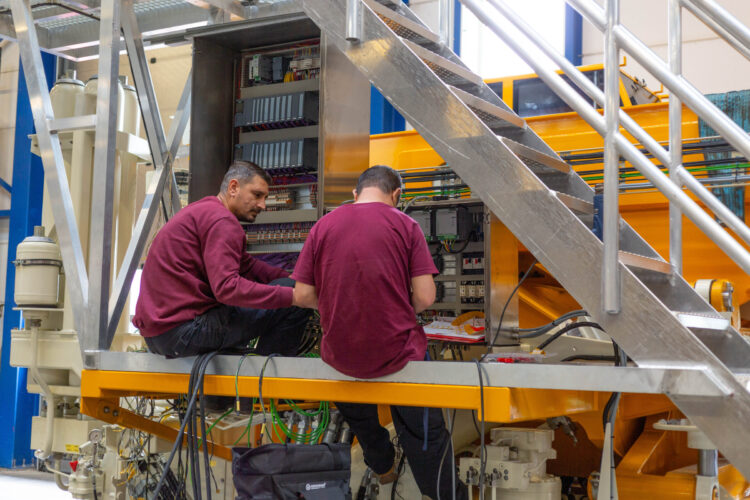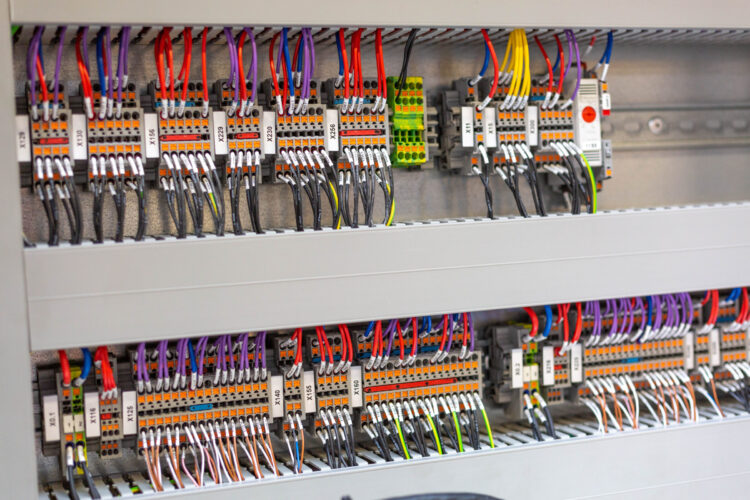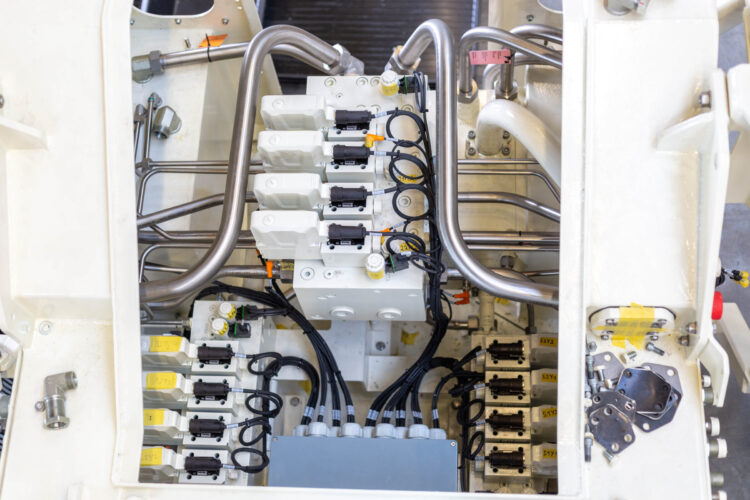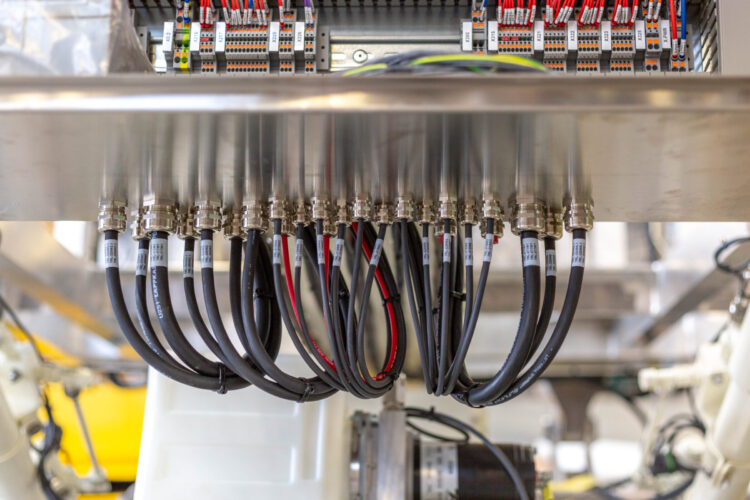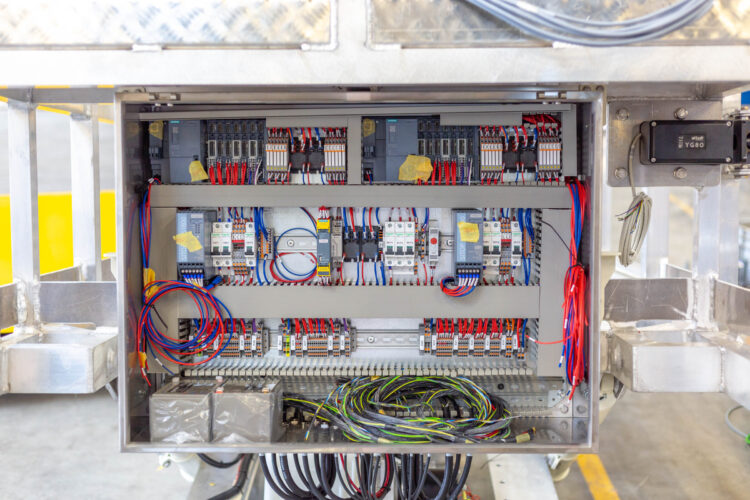 A complex system
Sometimes changes are still made in the meantime, for example, because of components with a very long delivery time. Or extra sensors that sometimes prove necessary. This sometimes follows from an FMECA (Failure mode effect and criticality analysis) that we invariably perform on projects of this kind. It is essential to act quickly in order to avoid unnecessary costs.
Kris explains: "Before we put the entire machine under voltage, we do a cold wire check. Then the machine is gradually put under voltage to check whether the polarity is correct and the current arrives at the right places." After this phase of testing, our software engineers can implement the program and perform the first IO tests. Simulations are also done during this phase to check the functionality of the electrical system.
"What makes the Bring to Work so unique and complex is that it is a redundant system. In fact, the entire machine is controlled by two separate systems. Both hydraulic and electrical. Both systems check each other for errors and intervene as soon as something is wrong. This makes the Bring to Work extremely safe to use." There are two separate power supplies connected, if one fails the other takes over. If both power supplies fail at the same time, the system can continue to run on a battery for another 15 minutes. This ensures safety.
Een complex systeem
The collaboration is beneficial for both Hydrauvision and Technotron. We are happy to have a partner like Technotron. The atmosphere between us is good and we can count on each other. These are the most important ingredients for a good collaboration.