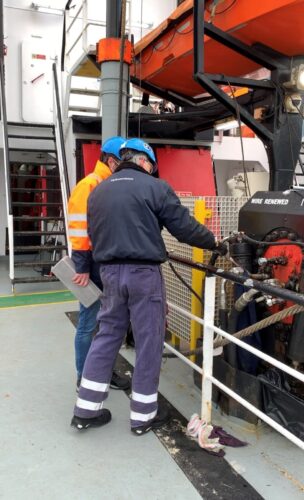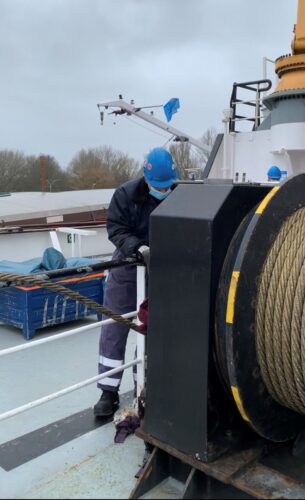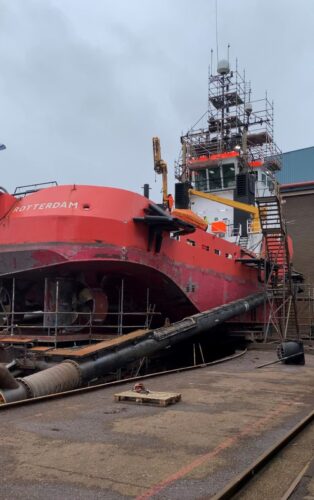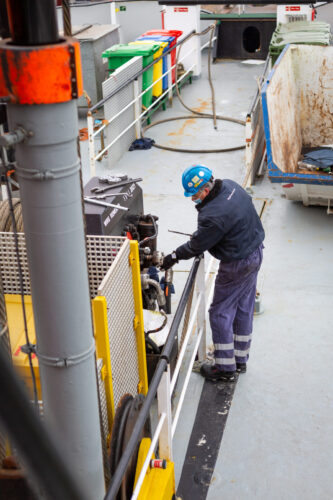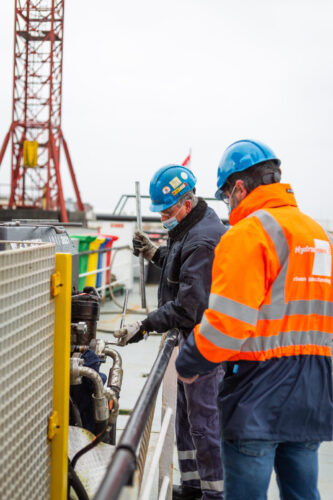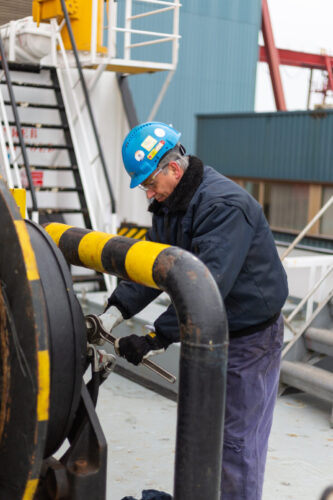 The project
While storm Corrie raged across the country, the service engineers from our location in Dordrecht worked on board the vessel Iguazu. They had been instructed to disassemble a Jetbar winch and a roll compensator cylinder and then to inspect them in the workshop and overhaul them if needed.
Our solution
After disassembling the winch and cylinder, they were taken to the workshop in Dordrecht, where the MB84 and MK64 engines were disassembled together with the cylinder in order to replace the sealant. In addition, all filters were replaced on board and the hydraulic system was flushed.
Due to the long delivery times and the next job that awaited the vessel, the engines were reassembled with donor parts. As soon as the new parts are available, the winch and the cylinder will be taken off board again so that they can be installed.
Hydrauvision's various service locations throughout the country enable it to adapt quickly to the execution of a project. In this case, our Dordrecht service office was close to Zwijndrecht, where the Iguazu was anchored. Our service engineers were quickly on site and could get straight down to work. In a short time, they managed to complete the project to the client's satisfaction.