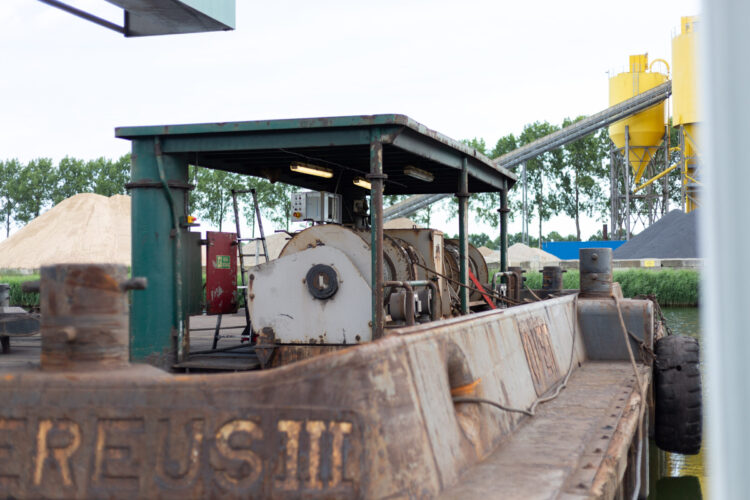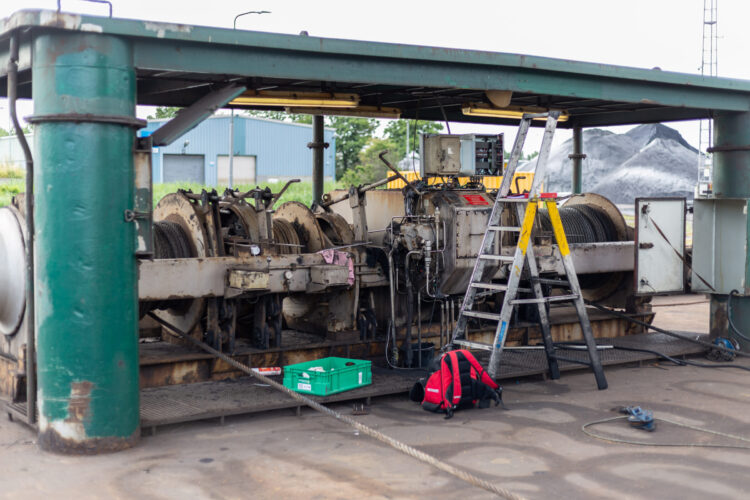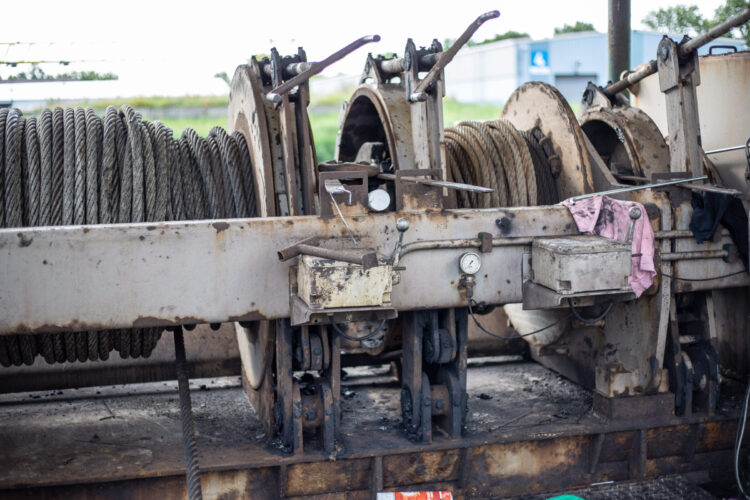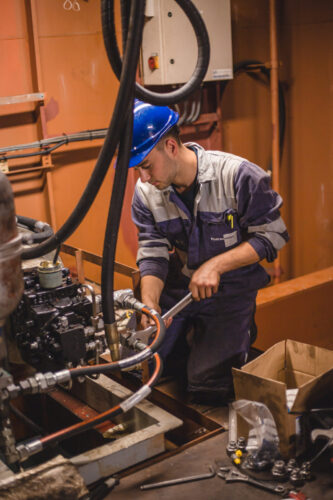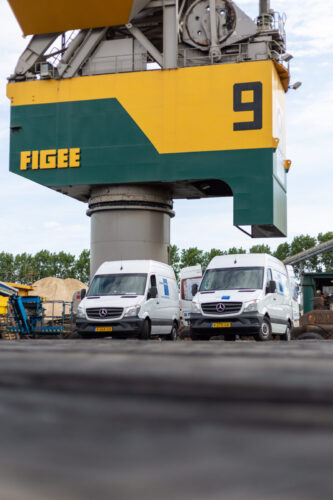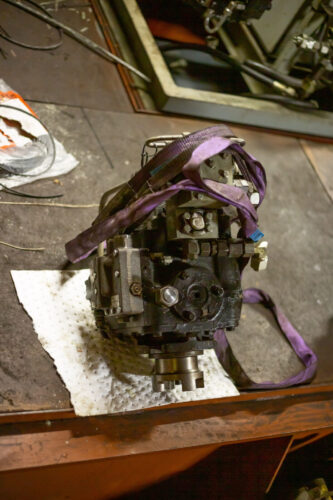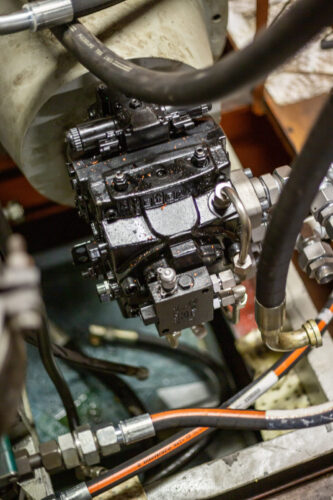 The project
Pontoons like this are used to transfer cargo from large vessels to smaller vessels, barges or the quay.
On this pontoon, built in 1986, Sauer series 20 pumps were installed. These pumps, which have not been produced for some time, needed to be replaced. During one of the visits on board 'Kraan 9', it appeared there was a demand for an alternative to the manual operation of the winches as well.
Our solution
Since the Sauer series 20 pumps and spare parts are no longer in production, this could cause problems for Ovet in the future. For this reason, it was decided in consultation to install alternative pumps, namely Danfoss H1 closed-circuit pumps.
Due to the age of the winch control system, Technotron replaced the entire control system and installed a remote controller as an alternative to manual operation. Previously, the Operator stood close to the winch to operate it and had a limited view of the entire situation. The Operator can now stand in a safe and clear position.
Thanks to the excellent cooperation between Hydrauvision, Technotron and Ovet, the entire system was back in service within a week.