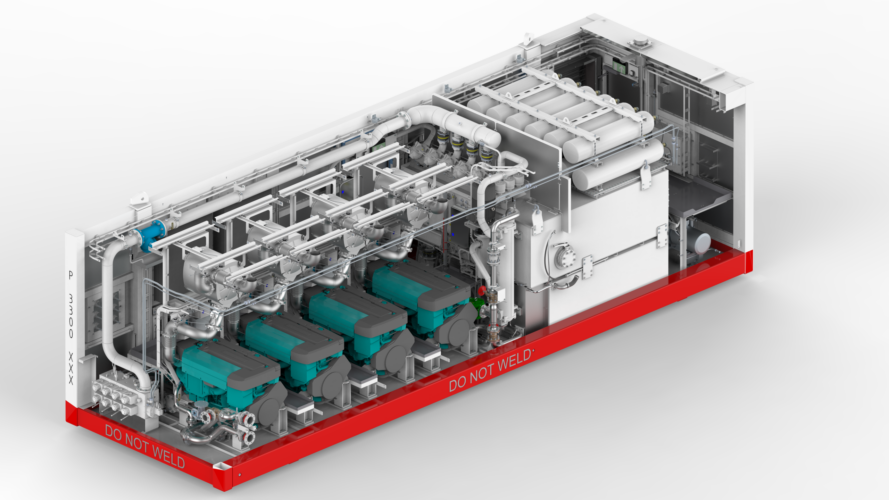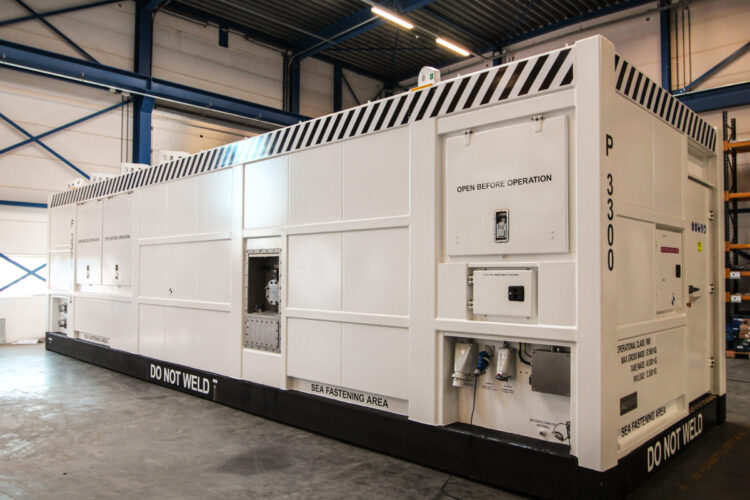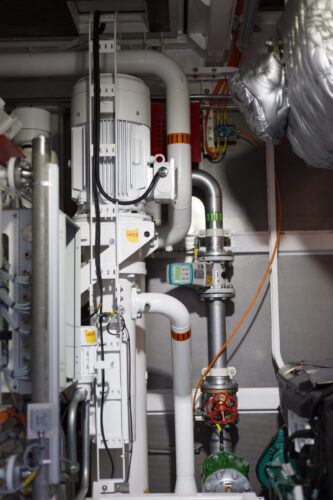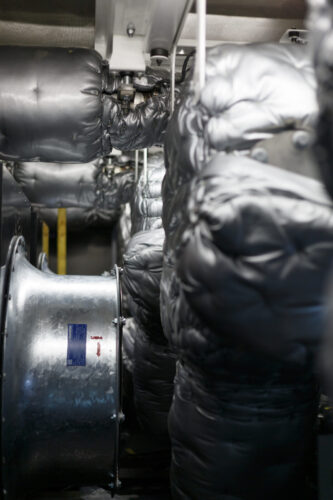 The project
The HPU P-3300 is a new series of power packs completely designed in cooperation with the client for optimal performance. This unit is used to drive large hydraulic offshore installations. Therefore this power pack is equipped with four Volvo IMO III diesel engines (800 hp) which comply with the latest emission regulations. To ensure safe use and broad application the system is certified according to DNV 2.7-2 and DNV 2.7-3 regulations.
Specs
Maximum system power 2352 kW
Maximum flow 3300 lpm @ 340 bar
Compressed air volume 1680 l @ 200 bar
Dimensions (lxwxh) 11.8 x 3.5 x 3.5 m
Our approach
The HPU P-3300 is the largest mobile hydraulic power unit ever built by Hydrauvision. Next to the P-3300, a smaller unit (P-2200) was designed and built. Our Pro.File PLM system gave us the possibility to perfectly organise a large number of drawings, documents and the lifecycle of each unit created during this project (+/- 5000 documents). Using this software we could easily copy, monitor and modify the modular design for the P-2200, therefore 80% of the components could be reused in the P-2200 unit.