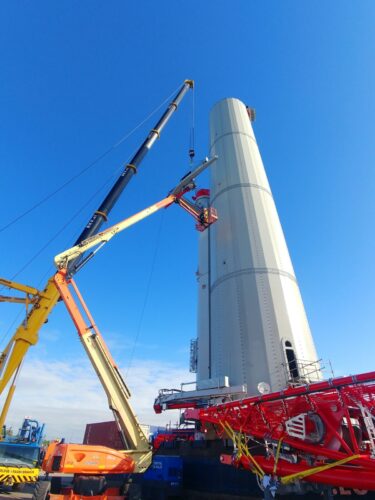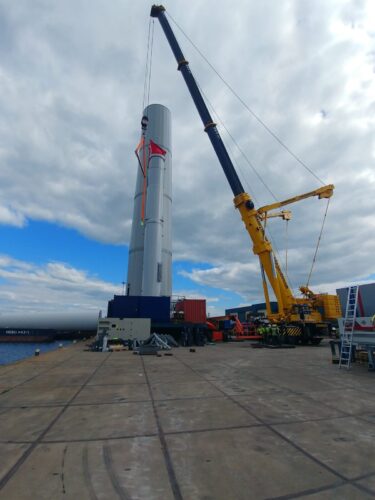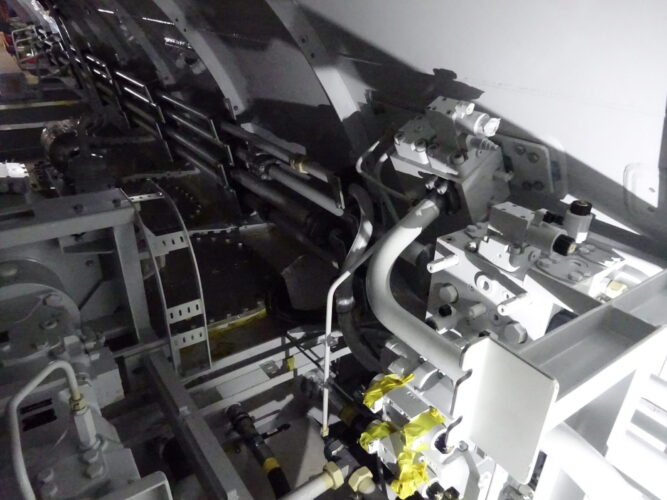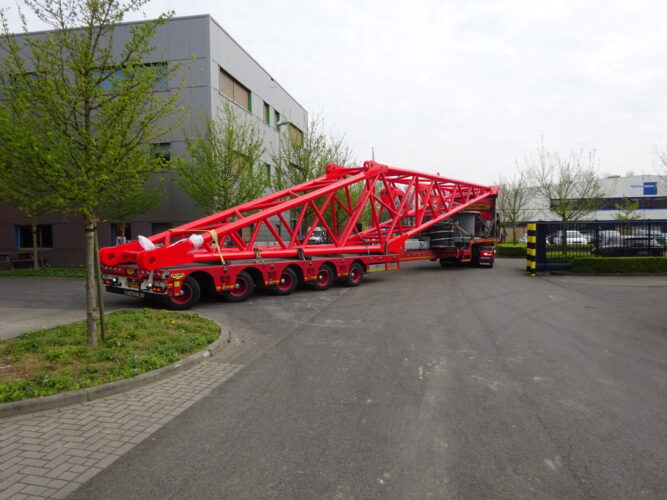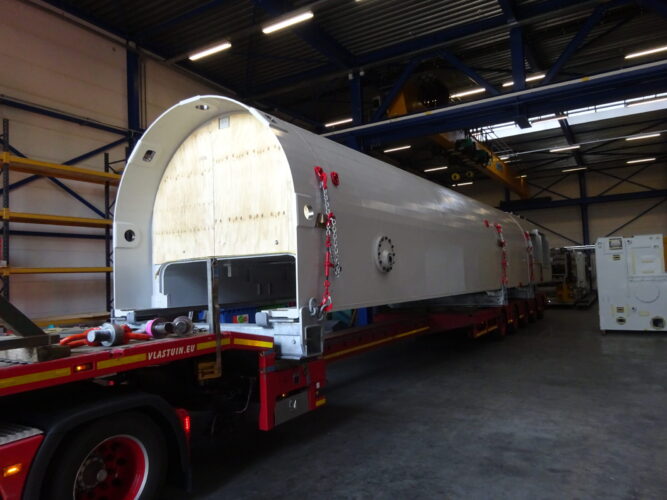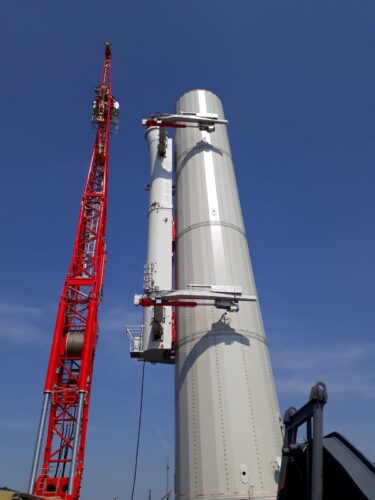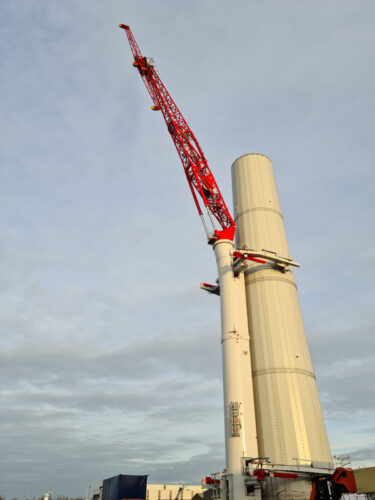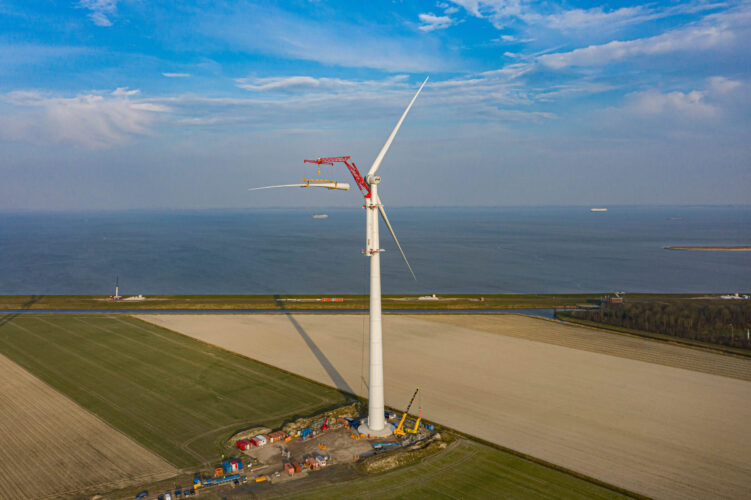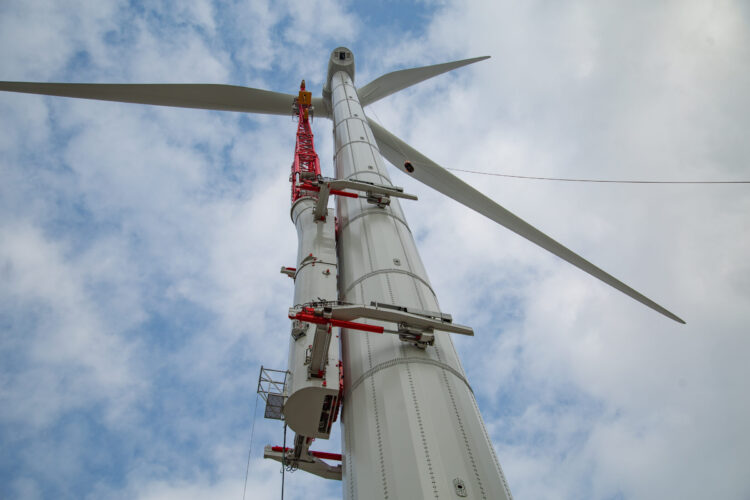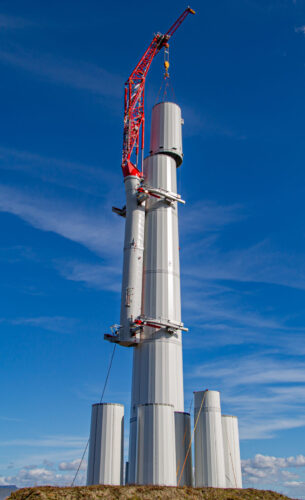 The project
The Climbing Crane (the world's first independently climbing crane), was designed for the installation of the modular steel tower, the nacelle, the generator, the hub and the blades of the new EP5 wind turbine by Enercon. The crane can climb segments of the tower and install the next segment.
Our approach
Hydrauvision is a project partner for the engineering and delivery of the entire hydraulic installation, the hydraulic power unit, powered by Danfoss Editron permanent magnet electric engines, the manifolds with proportional valves and all piping. The regulations (FDS) for the management and operation of the hydraulic part of the crane are part of our engineering activities as well.
Test phase
In early May, the on-site testing work began, and the crane was assembled. In order to test the functionality of the crane, four tower sections were placed. The crane will be attached to these tower sections, after which functional tests will be performed with the crane.
First project
At the beginning of March 2021, the crane will be deployed in Eemshaven on the WPEZO site where a windmill with a gondola height of over 130 meters is being built. The mast consists of 11 sections of 12 meters. In the meantime, the installation of the complete wind turbine in Eemshaven has been successfully completed at the end of March 2021. The last rotor blade was mounted by the crane at a height of 130 meters.