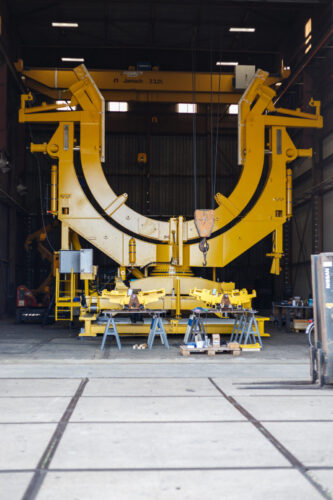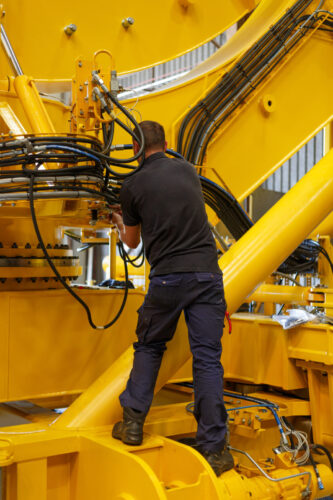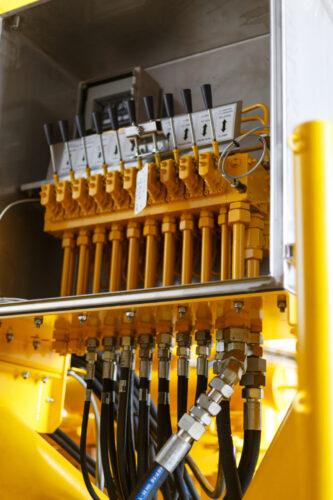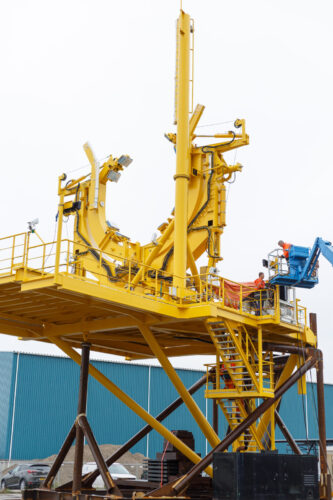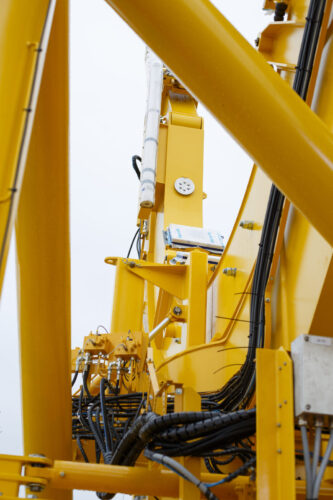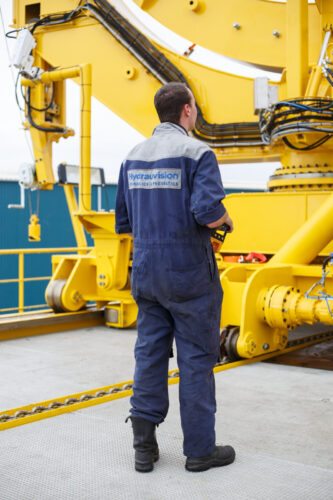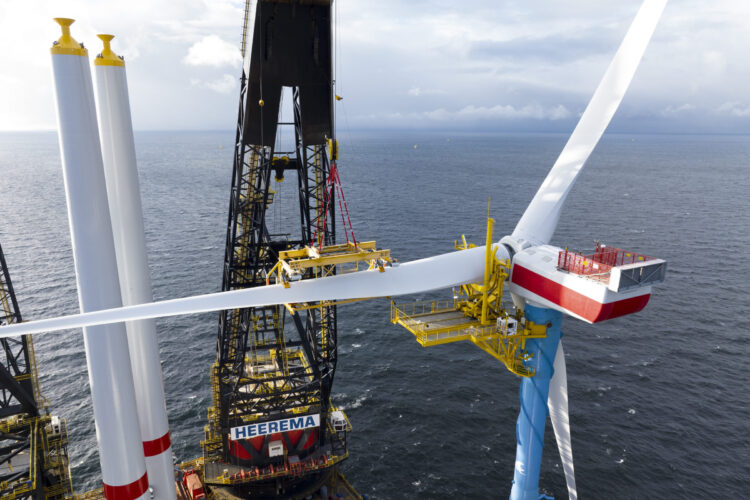 The project
Positioning rotor blades onto the nacelle requires high accuracy. Heerema has designed the GREP system to guide and position the rotor blades of the wind turbine onto the nacelle's hub.
GREP is mobilized onboard the SSCV THIALF assigned with the installation task of the 86-meter length rotor blades. Assembly was performed with the nacelle in a temporary support tower on deck. For efficiency purposes, lifting and assembly are performed in parallel. After onboard completion on the temporary support tower, a single lift will transfer the nacelle with the pre-installed rotor blades into the final position on the tower-foundation configuration.
GREP is able to manipulate in all directions by remote control, enabling minor final adjustments. The pre-assembly on deck of SSCV THIALF ensures full control, resulting in a safe and reliable installation environment without compromises.
Our solution
Hydrauvision engineered and installed the hydraulic drive system, as well as the software and the electrical system. We also prepared the hydraulic power units, which drive the tool, and made them remote-controlled.
Our Service Engineers assisted during the assembly and commissioning of GREP.