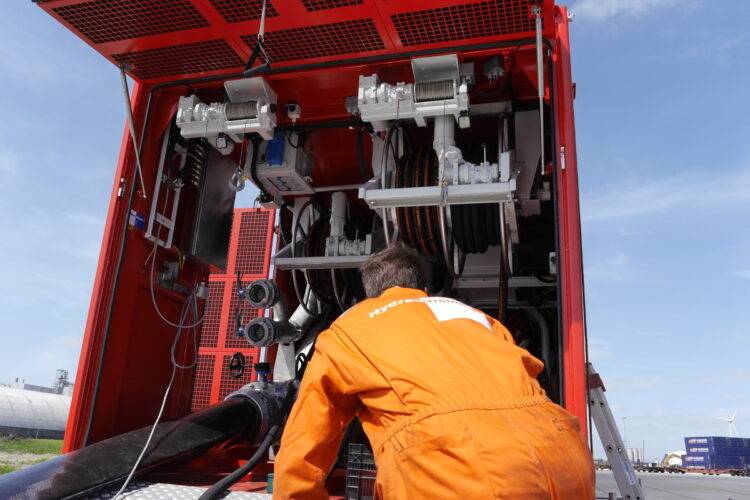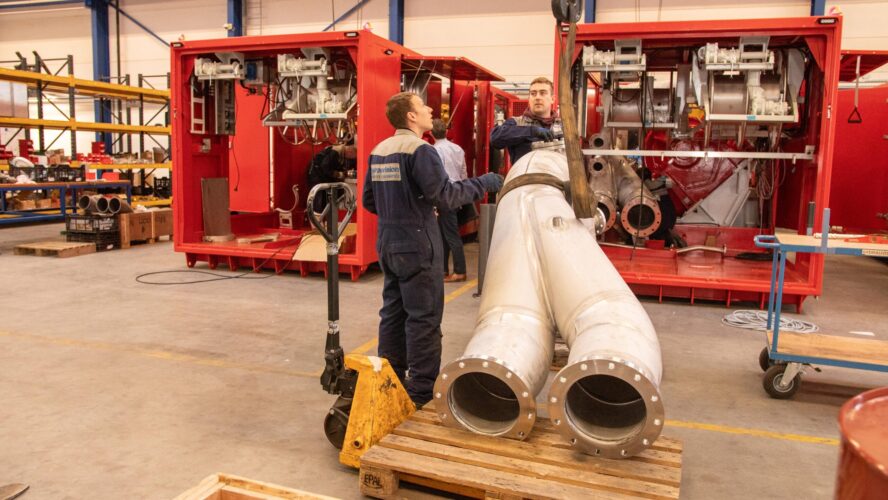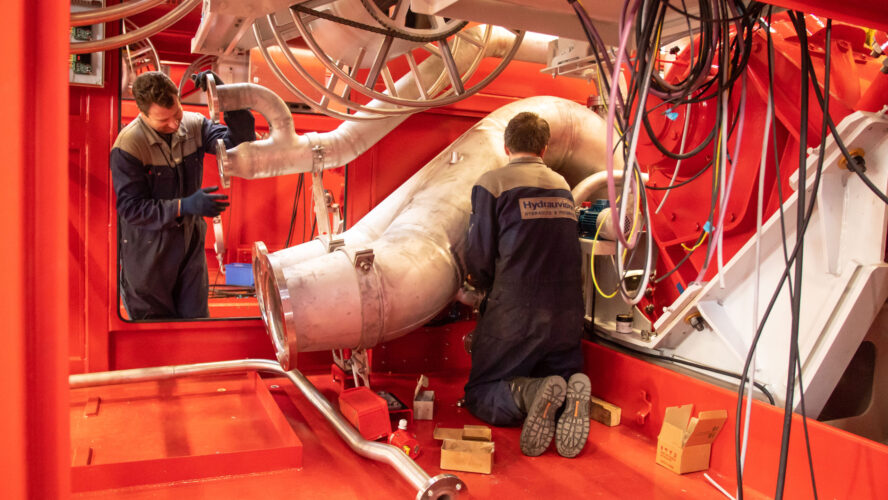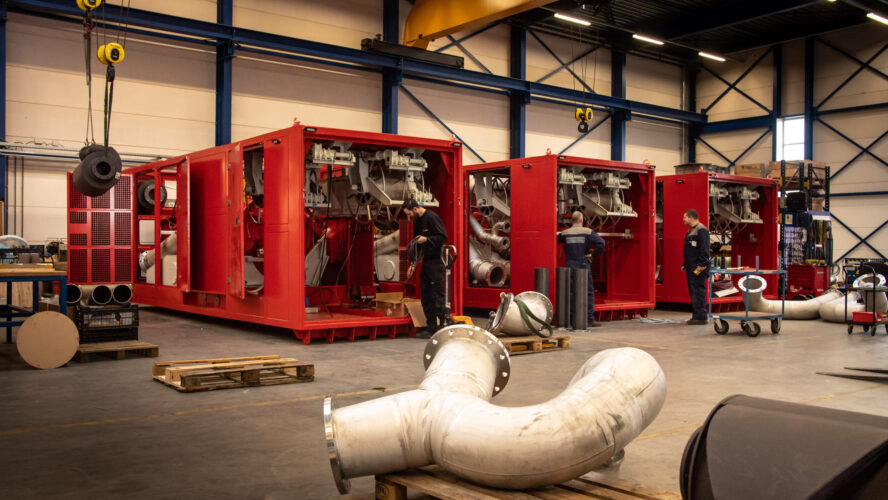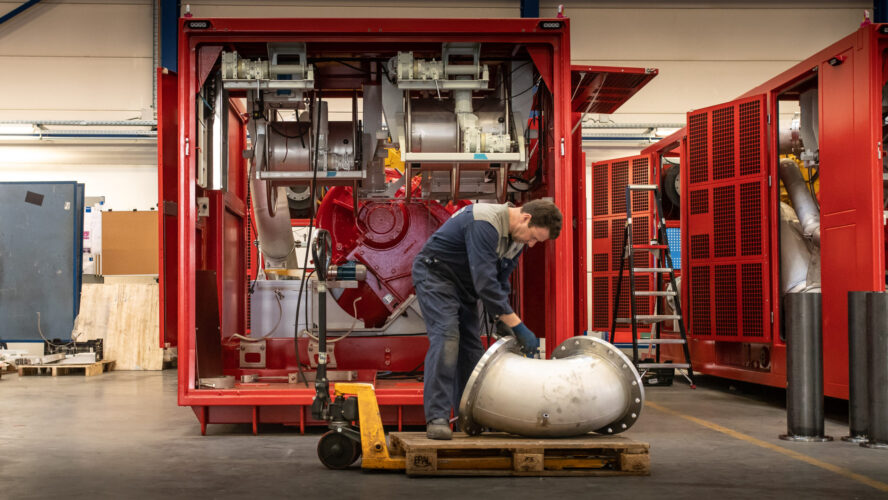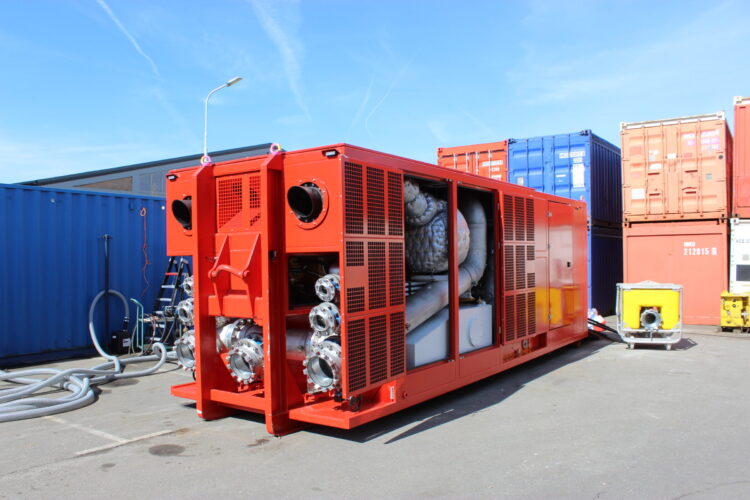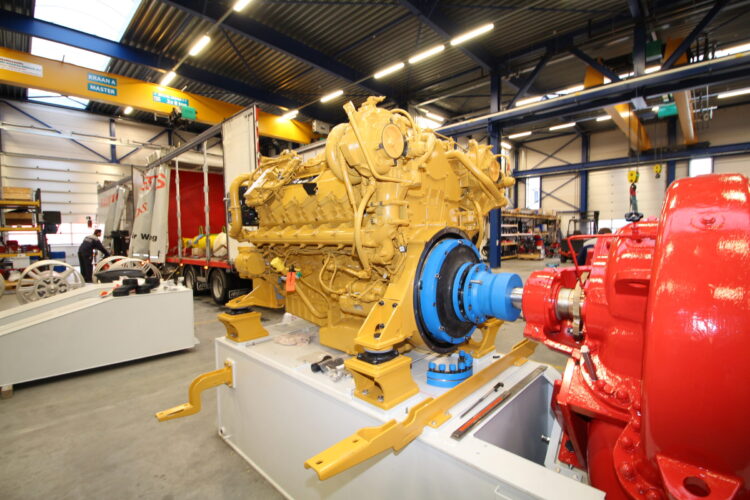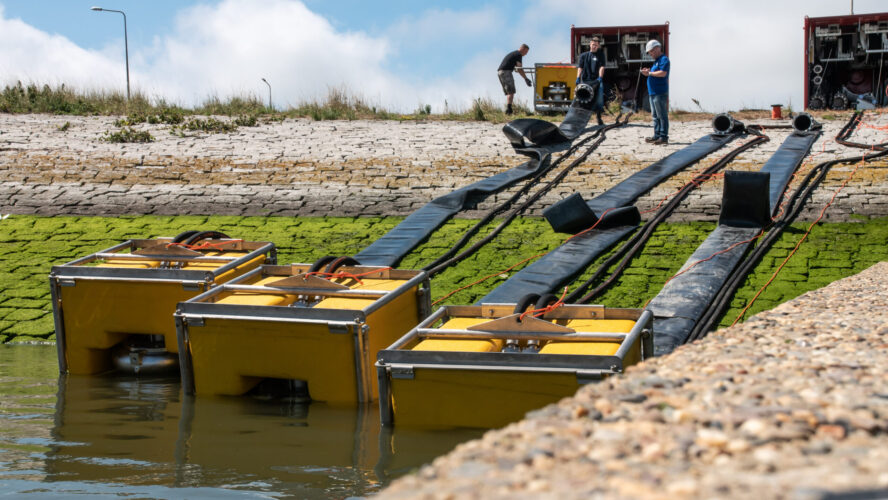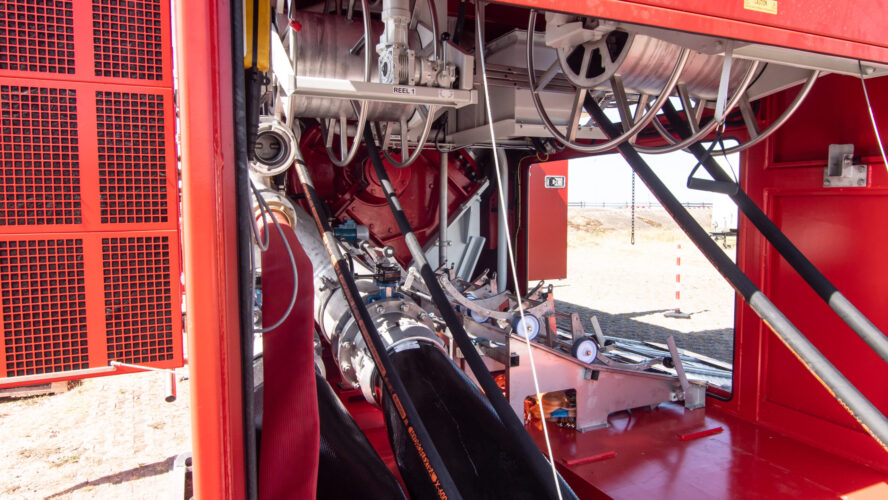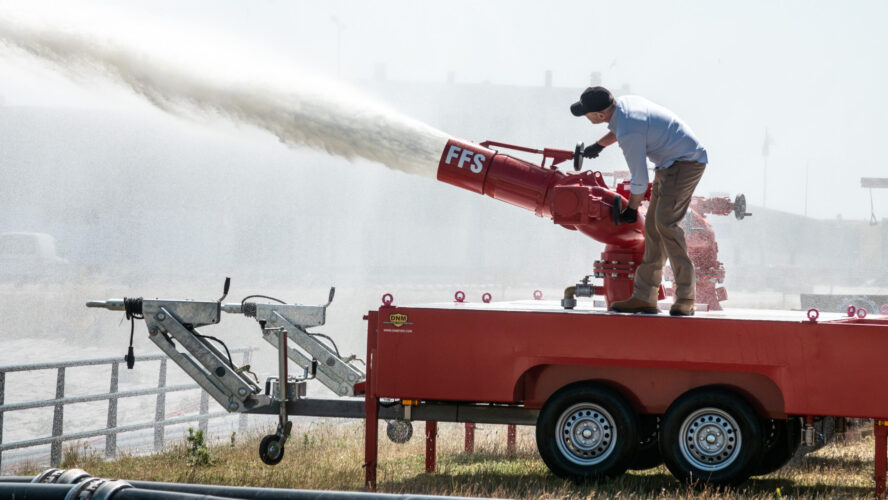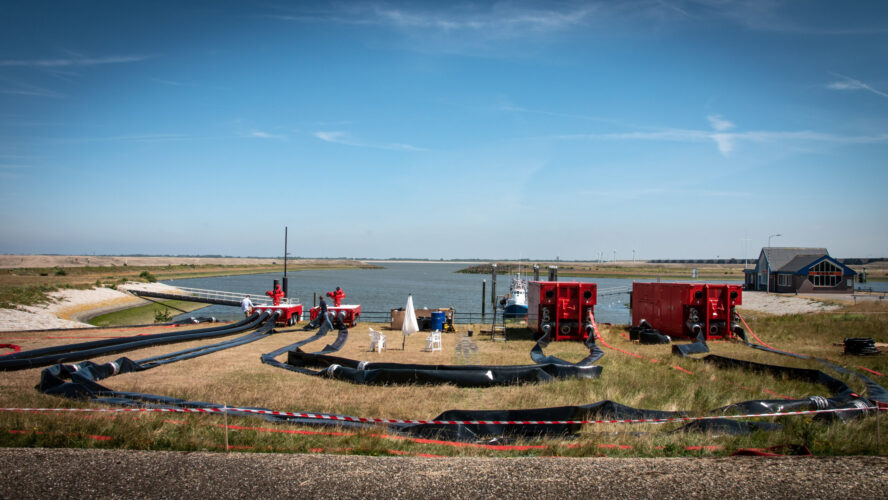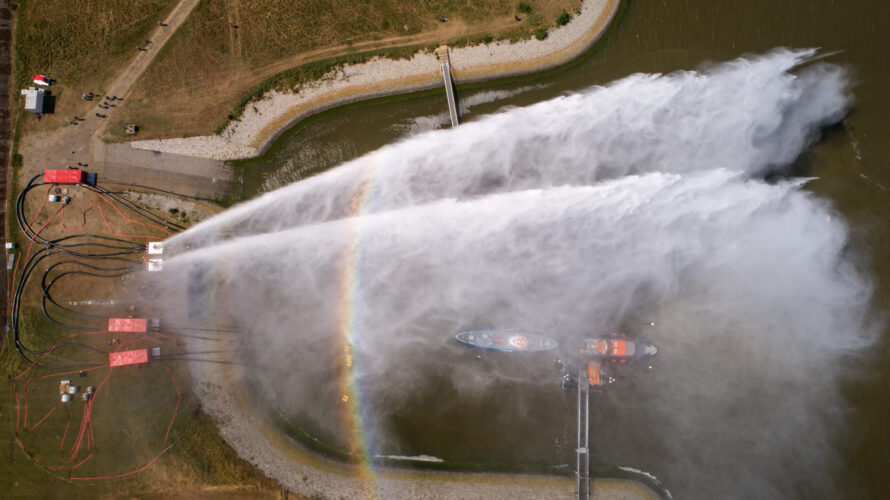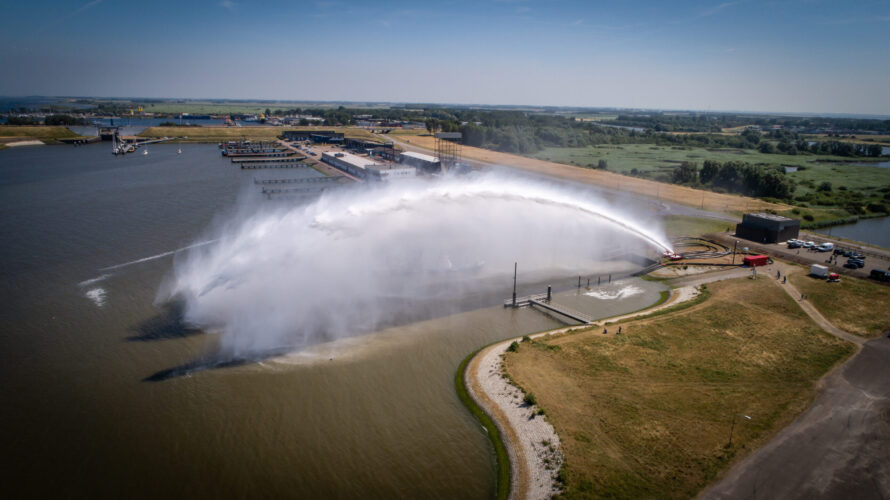 Our approach
The system is built according to customers' requirements and includes 3 x 2 floating pumps, which can be driven into the water. The pumps supply water to 3 heavy 'booster' pumps, each driven by a 1342 kW Caterpillar diesel engine.
The entire FiFi system has a pump capacity of more than 80,000 liters of water per minute. A double nozzle trailer unit can be aimed at the fire.
The complete system consists of three 20 ft. containers, which can be placed on trucks with a hook lift.