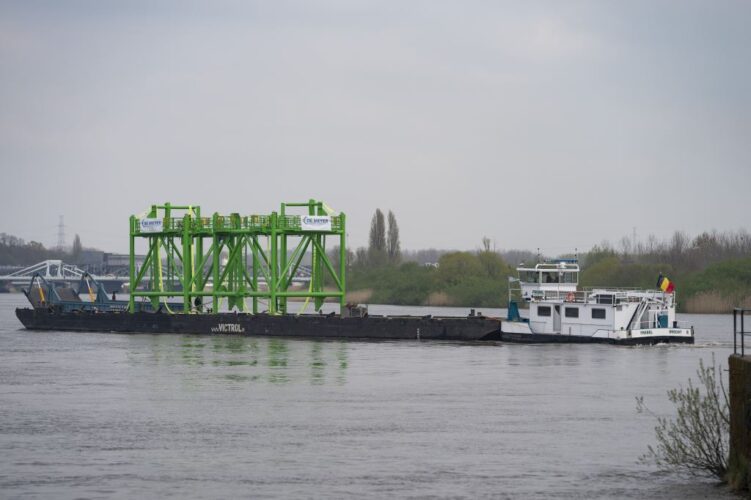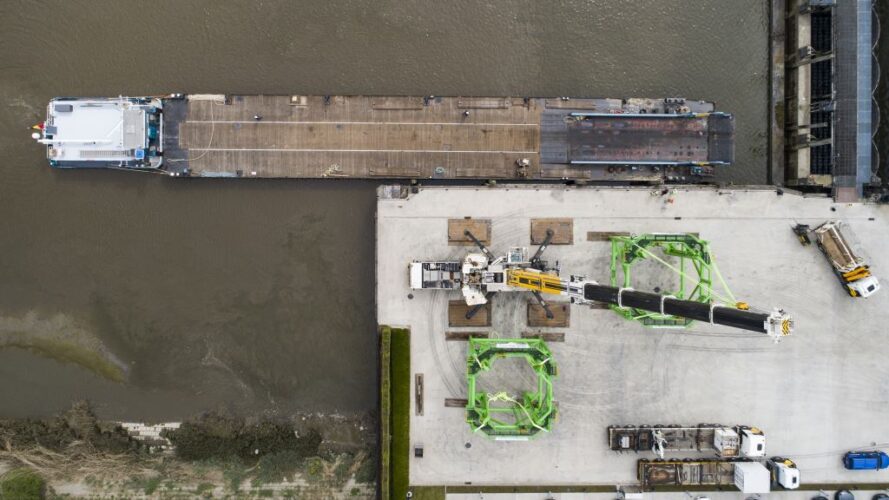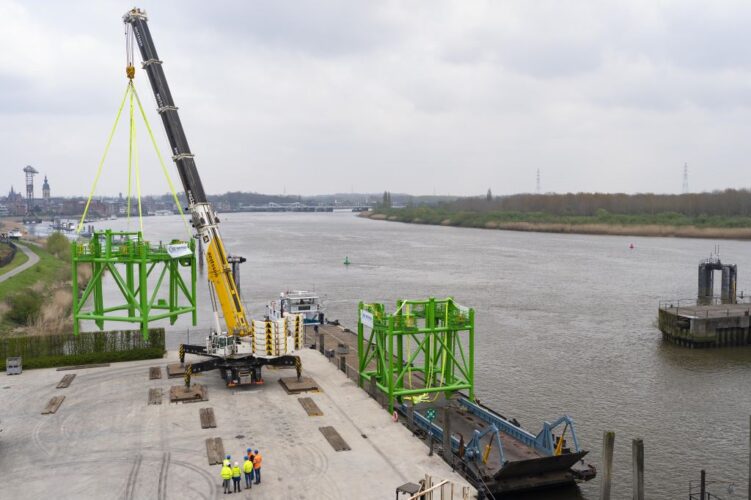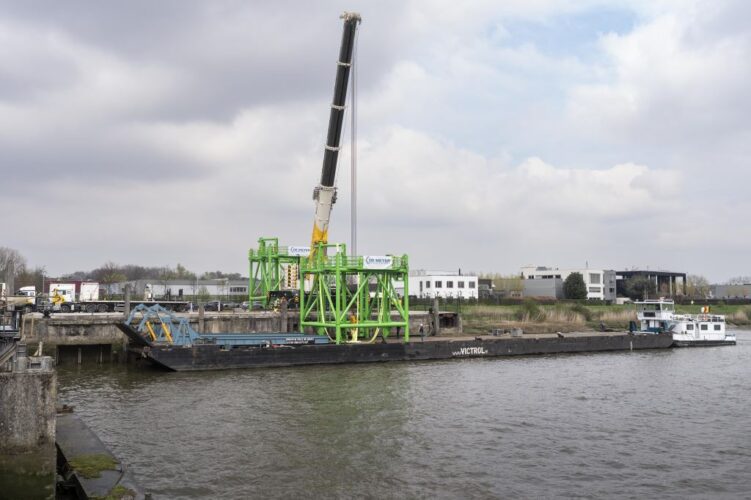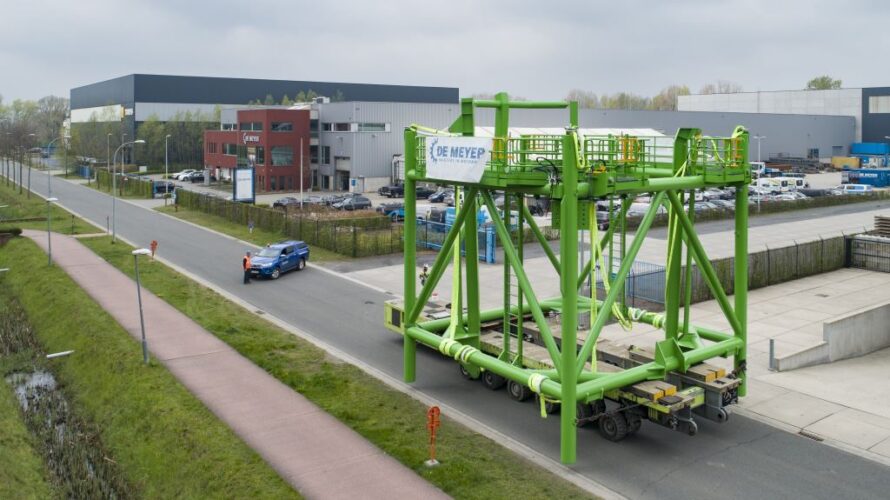 The project
Two new nuclear reactors are currently under construction at the Hinkley Point C power station, which will supply Britain with reliable, low-carbon electricity. As part of the work to install the cooling water system, the intake and outfall head structures are being connected to the underground tunnels, including drilling work and the installation of casings. To install and position these six casings, our team designed and installed two guide frames in collaboration with De Meyer NV, on behalf of DEME Group.
Our approach
This project involved three engineering disciplines. Hydraulic engineering for the valve box (stainless steel box in which the valves are placed) with manifold and piping, mechanical engineering for the design of the valve box, piping and hoses on the guide frames and electrical engineering for electrical connections in the valve box.
The hydraulic manifolds were thoroughly tested in our workshop in Schoondijke. Our service engineers installed the hydraulics on the frames and tested the entire installation. One of our service engineers then commissioned the guide frames on site.
Watch below how the Guide Frames are used!