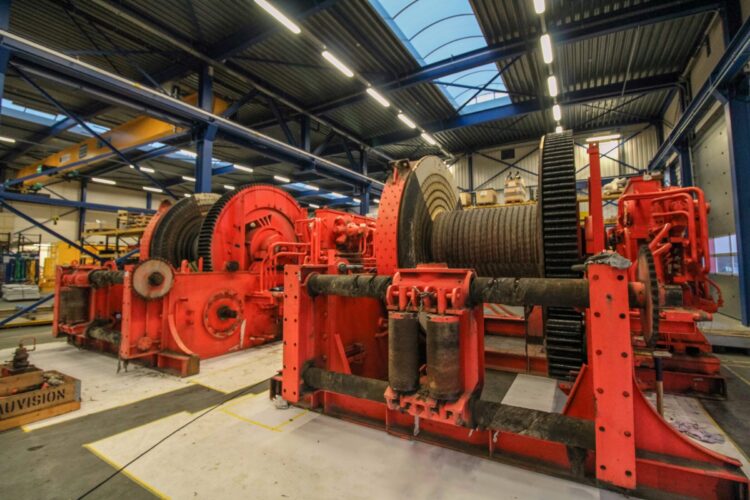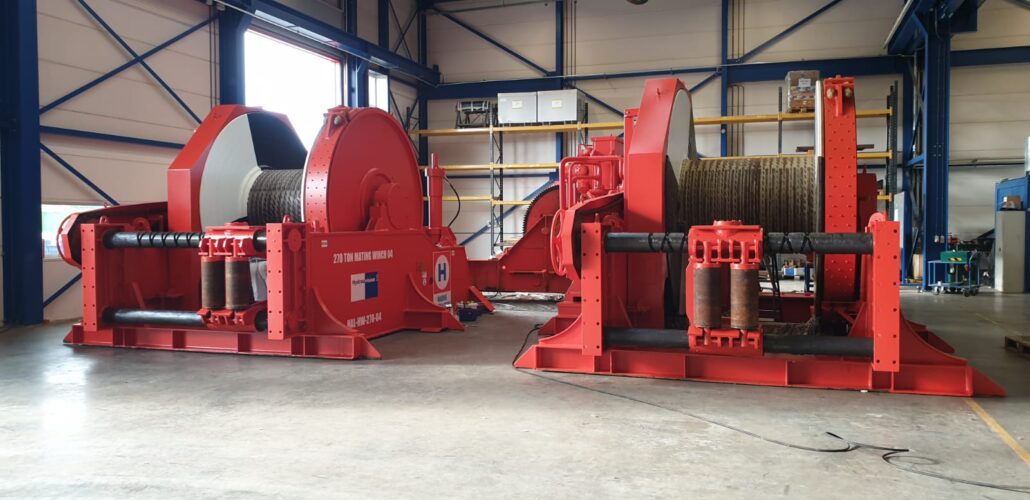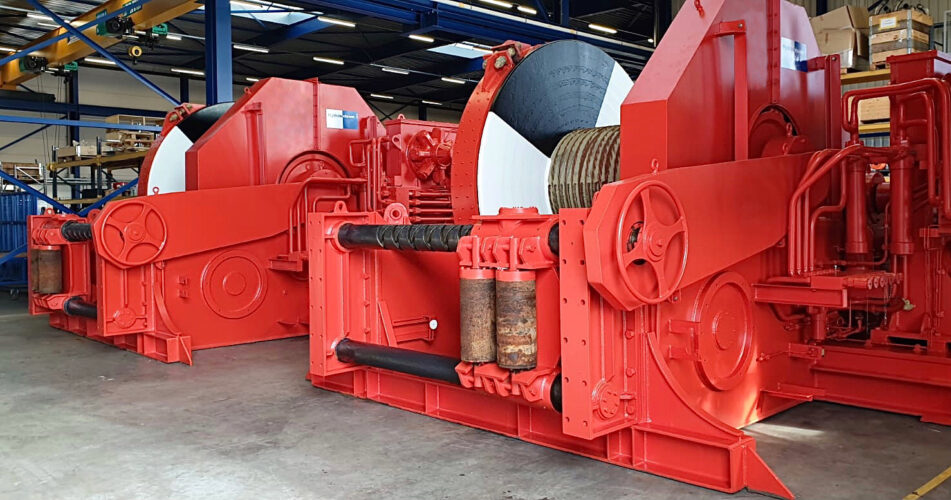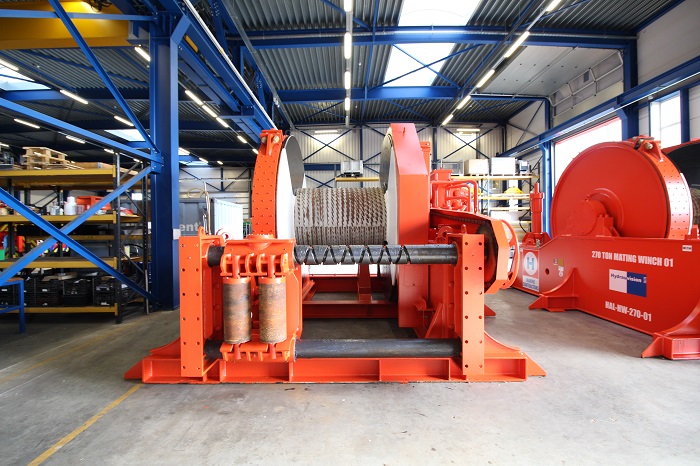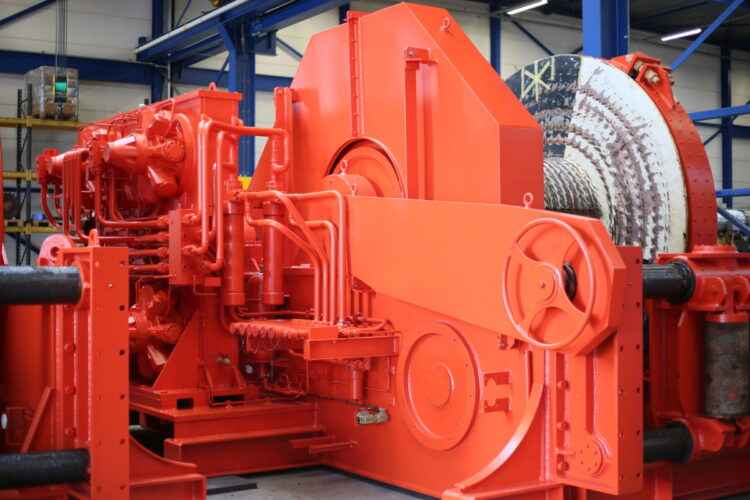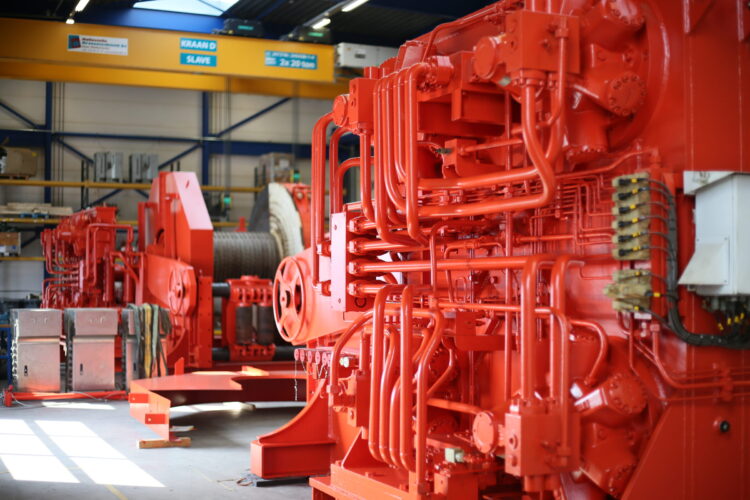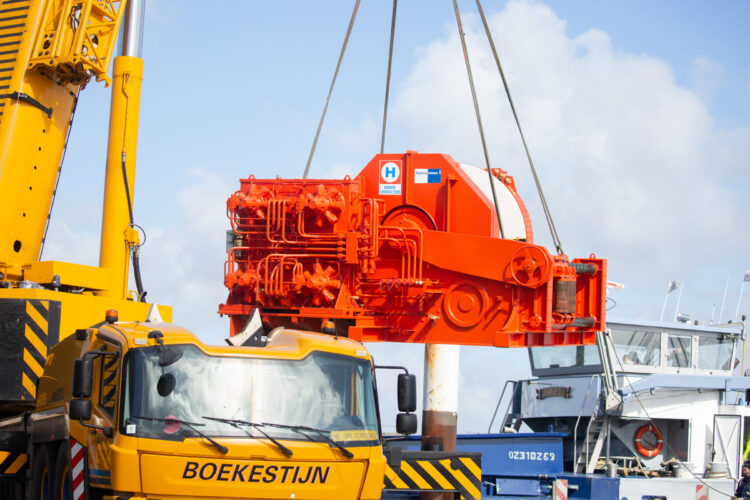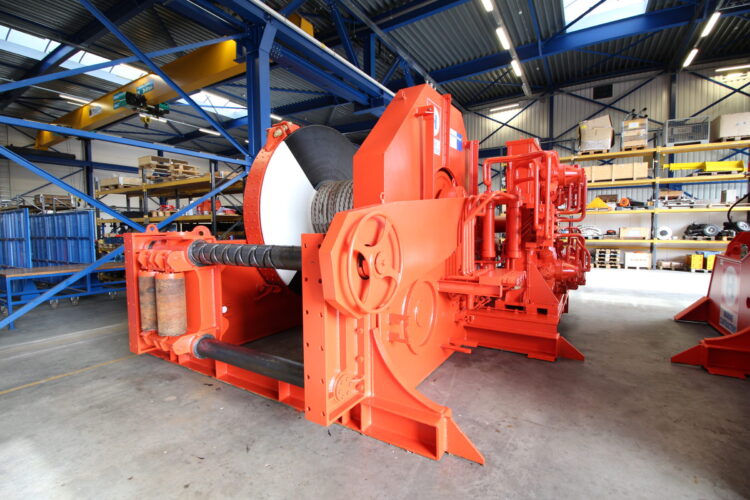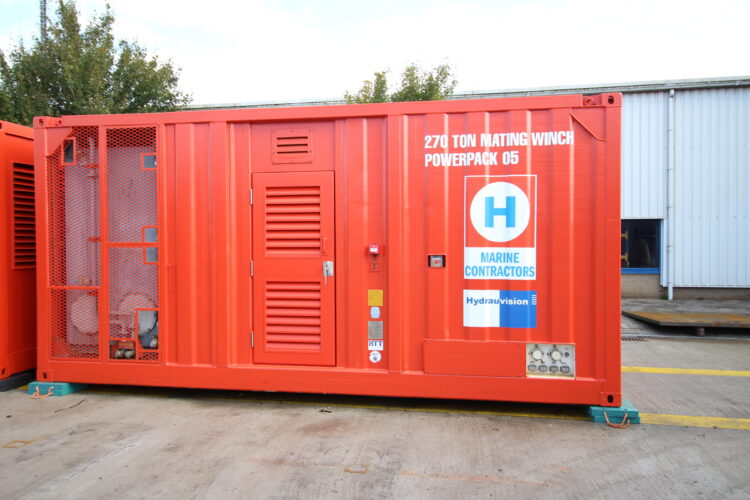 The project
The 270 ton Mooring Spread comprises:
9 hydraulic power packs installed in a 20ft container, diesel powered
8 hydraulic winches each with a tractive force of 270 tons
1 20ft control container
9 local control panels
8 plates for measuring length and tractive force
Spare parts
All hydraulic hoses and data cables
Our approach
Before starting the project, all HPUs and winches were transported to Schoondijke by special transport due to the significant dimensions and weights. In close consultation with our client, an outline scoping document was then drawn up. This was then implemented by the Service department.
Powerpacks:
Cleaning outside and inside (incl. fuel tanks, hydraulic reservoir and engine room)
Full technical inspection
Dismantling pumps for internal inspection
Replacement of all hoses and expansion joints
Replace diesel engine vibration isolators
Modification of panel pressure gauges
Diverse modifications to E&I
Full hydraulic maintenance
Full service of diesel engines
Recertification (MPI + load test)
Preservation
Applying new stickers inside and outside
Hydraulic schematics set up
Function test and FAT
270 ton mooring winches:
Cleaning outside and inside
Full technical inspection
Dismantling motor for internal inspection
Replacement of all hoses
Removing water brake
Repair pipework
Degreasing and greasing (removing old grease residues, cleaning surfaces and re-greasing)
Rusty brake surfaces of winch drum
Inspection of brake bands and linings
Various repairs and full inspection of E&I
Recertification (MPI)
Function test and FAT
Application of preservative treatments
Applying new stickers
Setting up hydraulic schematics