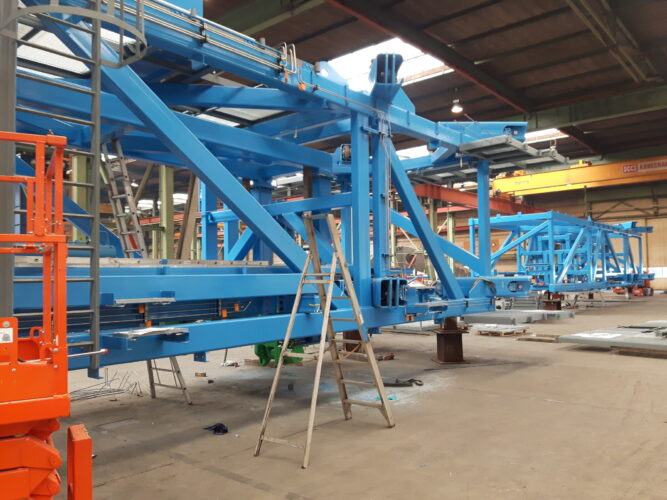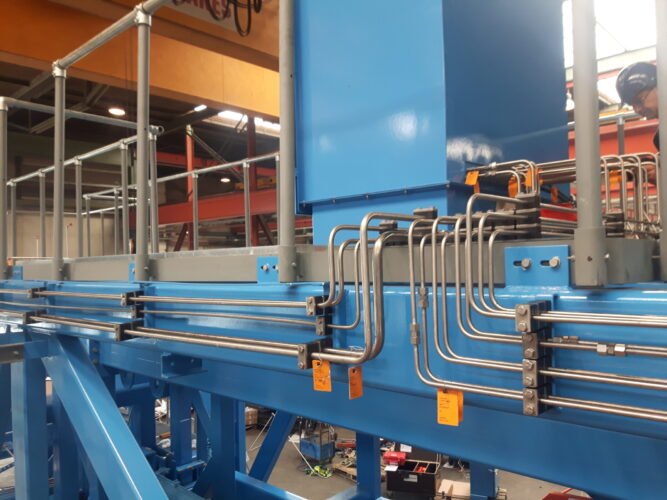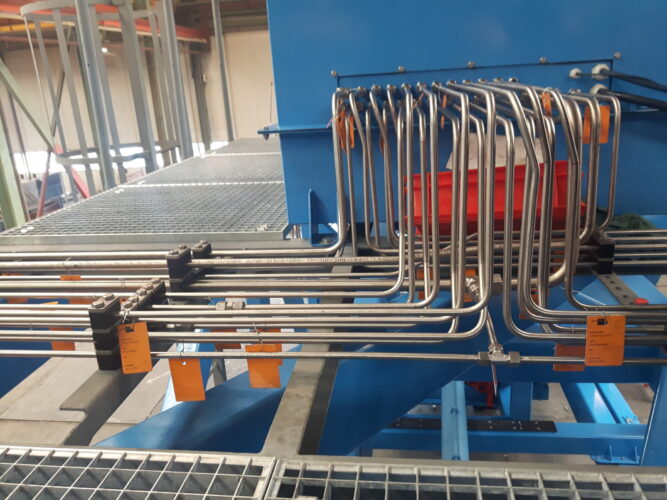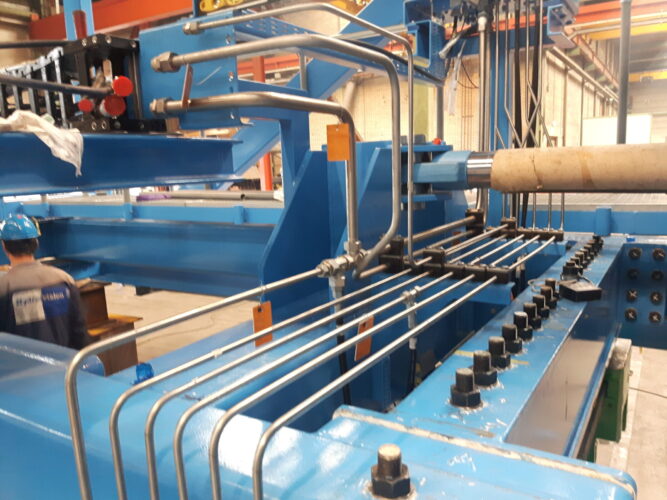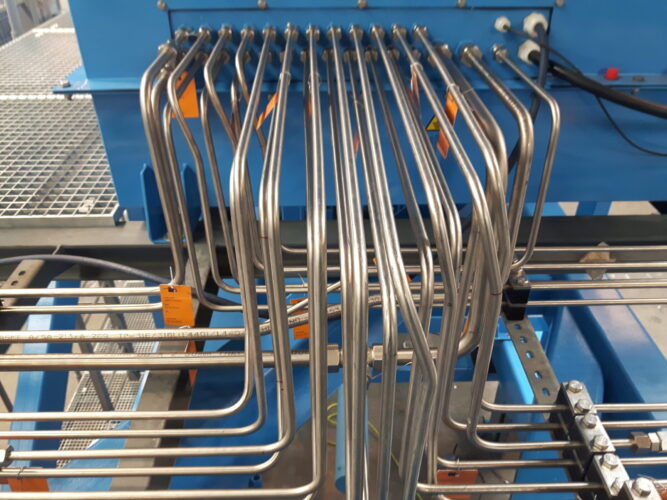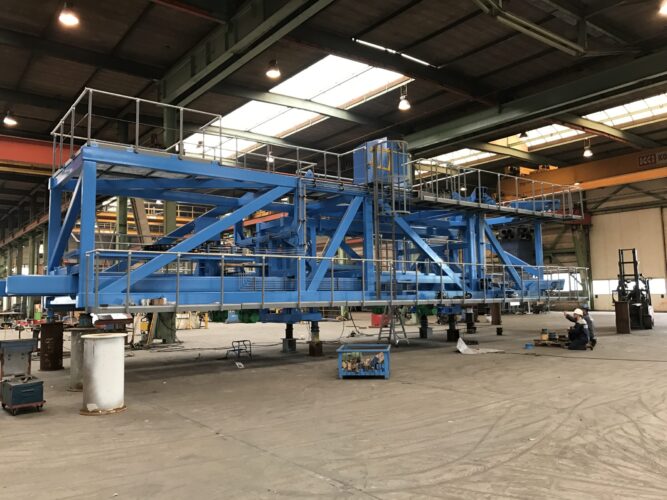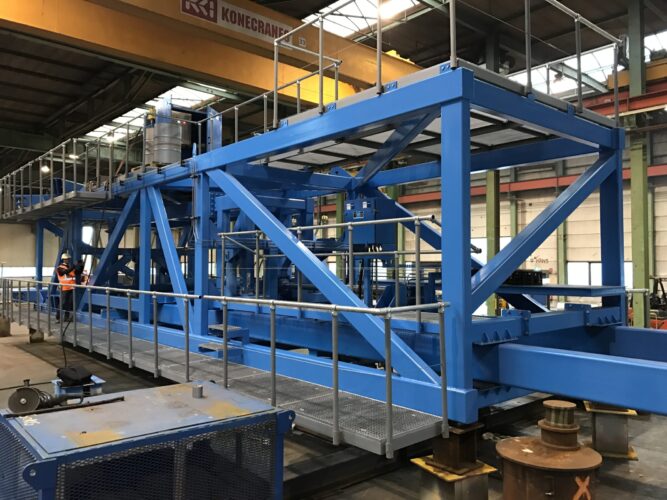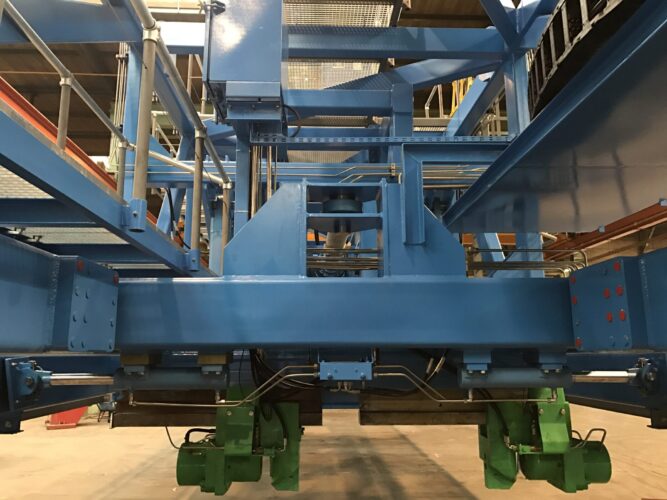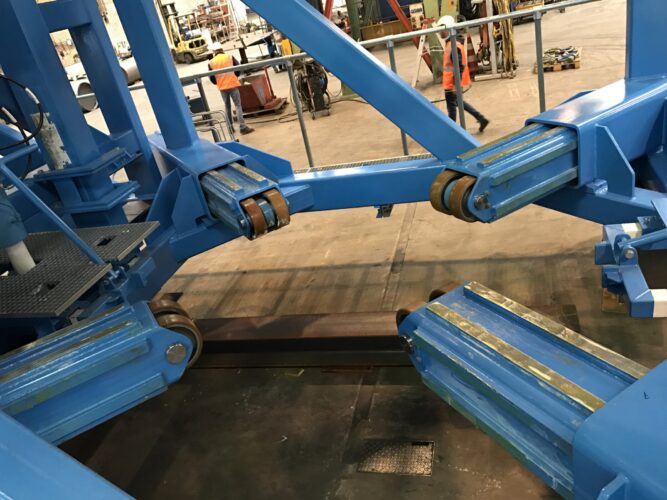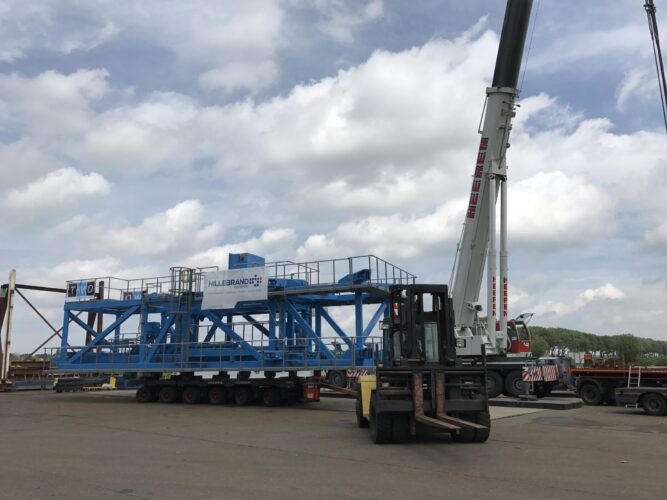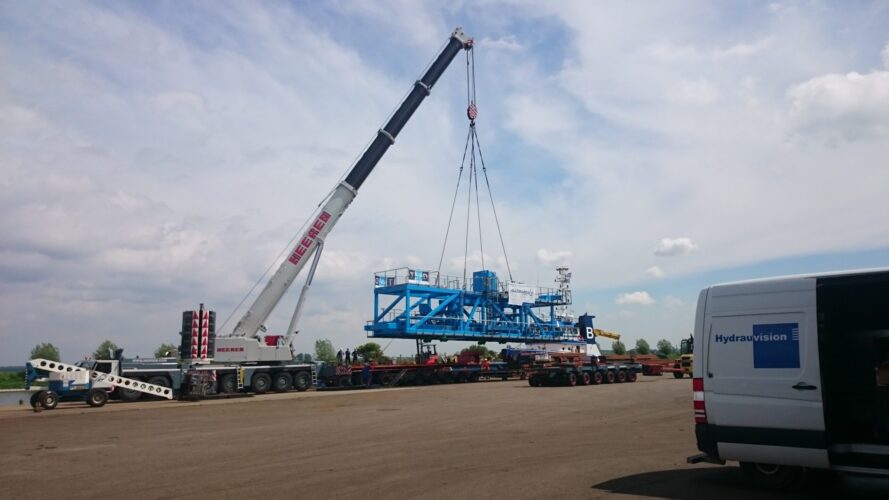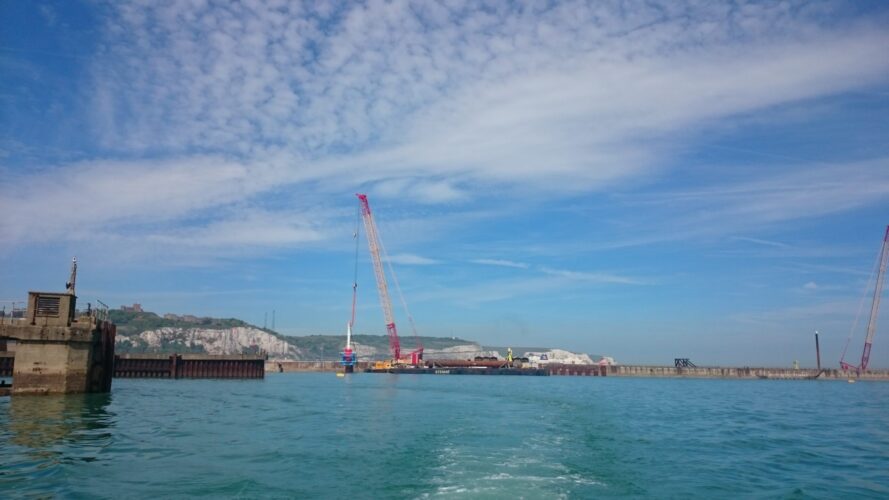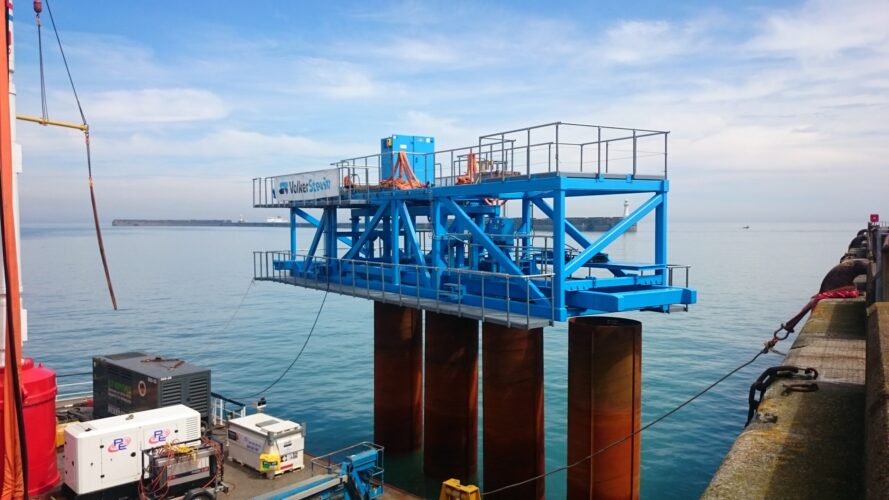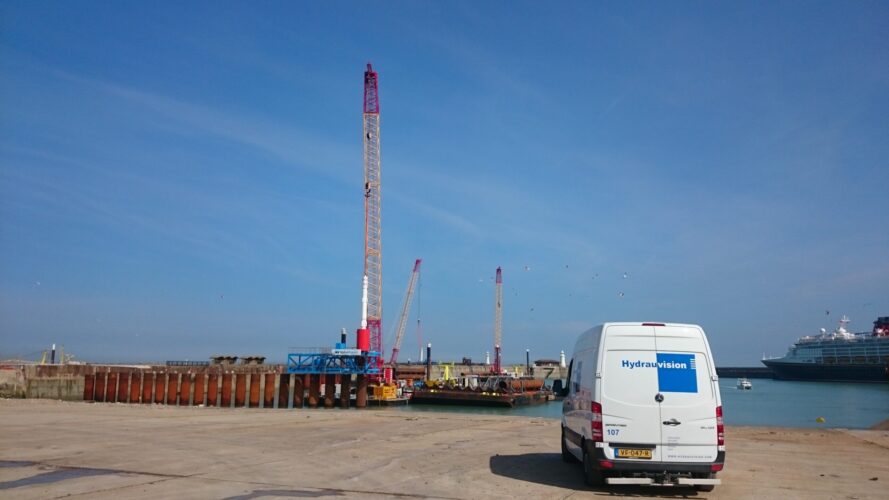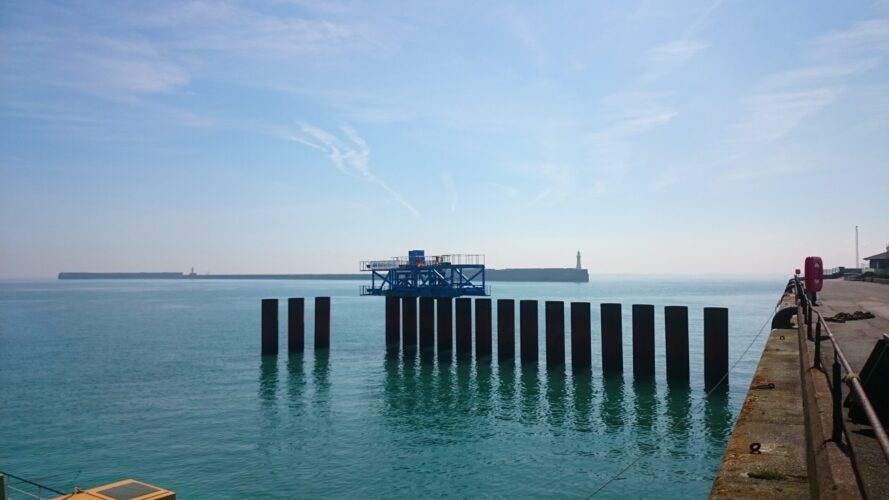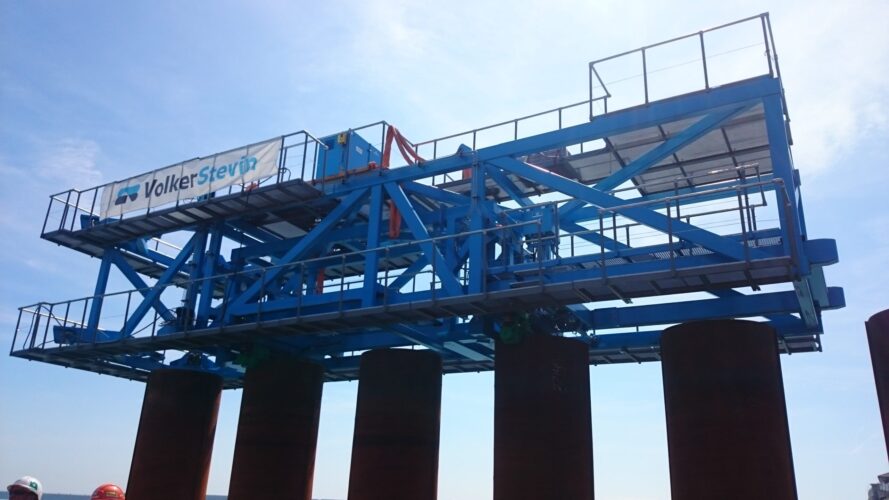 The project
The Dover Western Docks Revival project includes driving 700 steel tubular piles as a foundation for two new quay walls, a marina curve and associated pier. Port of Dover contracted VSBW UK which approached TWD for the structural and mechanical design of the piling templates. Both templates are approximately 18 meters long, 4.5 meters wide and 4.5 meters high.
Our approach
The piling templates, which are clamped on two pre-installed piles, are equipped with hydraulic cylinders which guide the piles accurately in the correct position during driving. After the pile is placed, the template skids forward hydraulically and the operator adjusts the templates position in preparation for the next pile.To make this possible, Hydrauvision Systems invented a construction with 16 special cylinders powered by a 22 kW HPU that can move the entire frame forward, down, and in a slight curve. All of this is controlled by one operator using a wireless remote control.
For this project, Hydrauvision Piping prefabricated in its own workplace 300 meters of high quality piping, which was installed together with Hydrauvision Services afterwards. At the construction company Hydrauvision Services also assisted with the installation of the HPU, hydraulic cylinders and eventual commissioning of both guide frames. After the frames were shipped to Dover, Hydrauvision Services organised a 10-day course to train the operators how to control the piling templates safely.