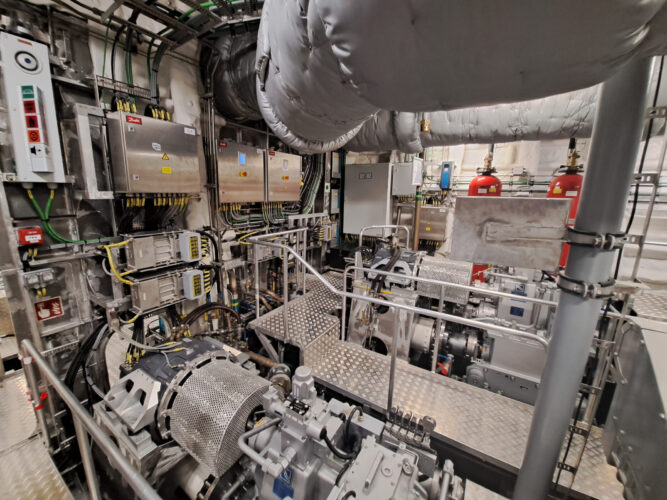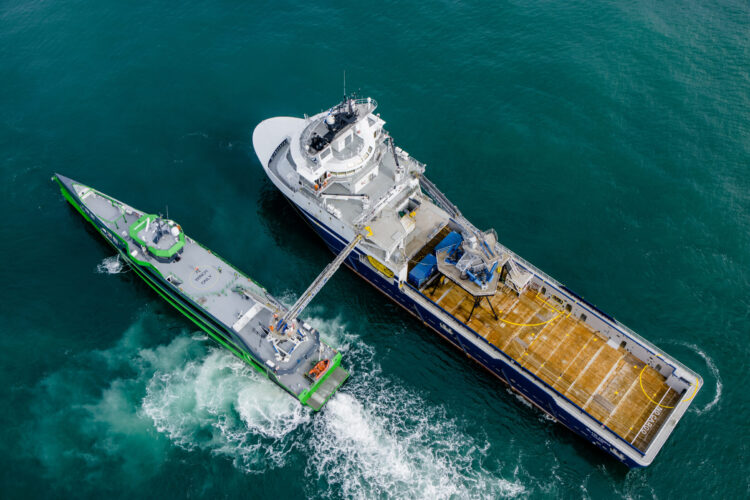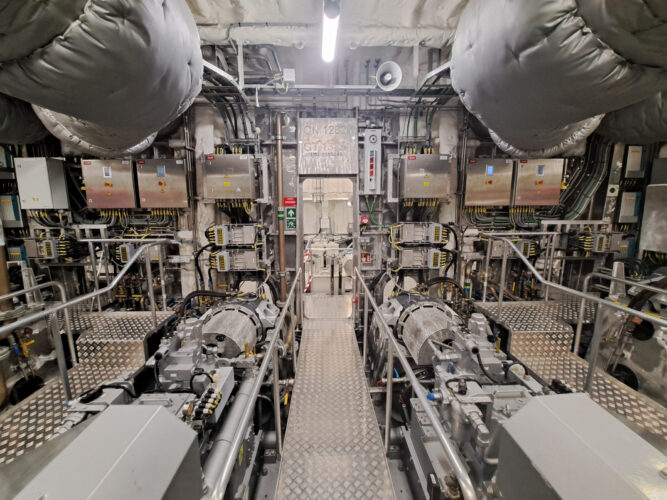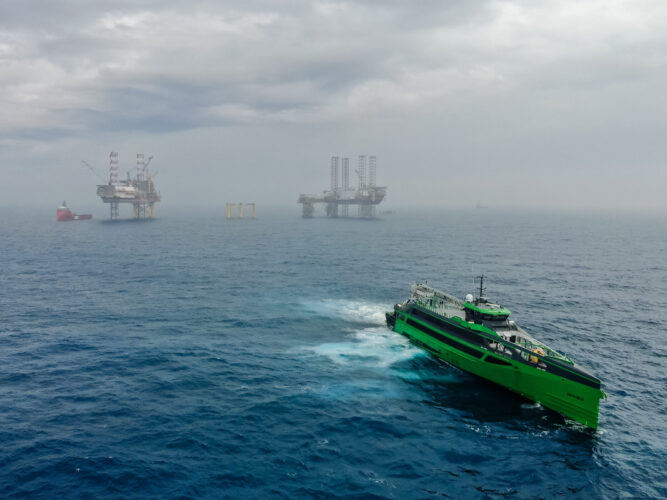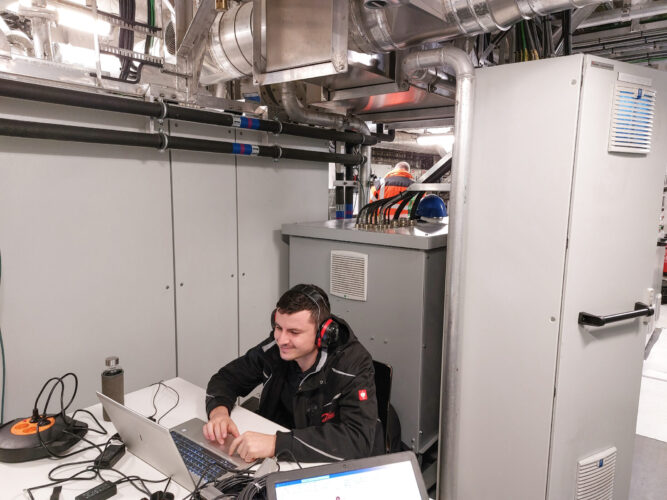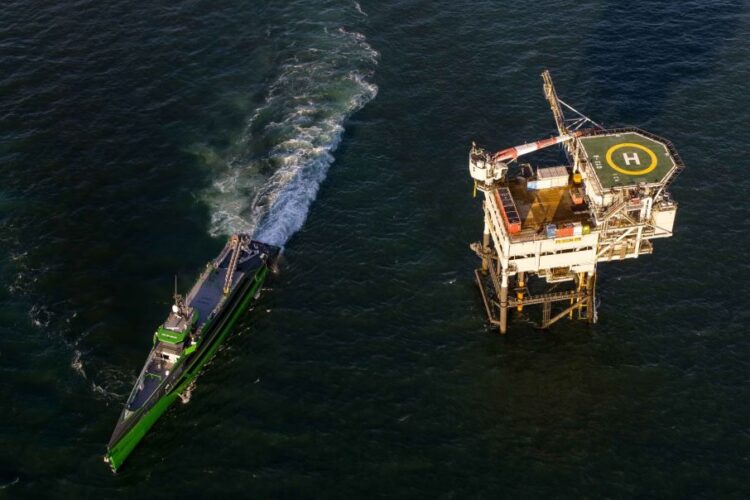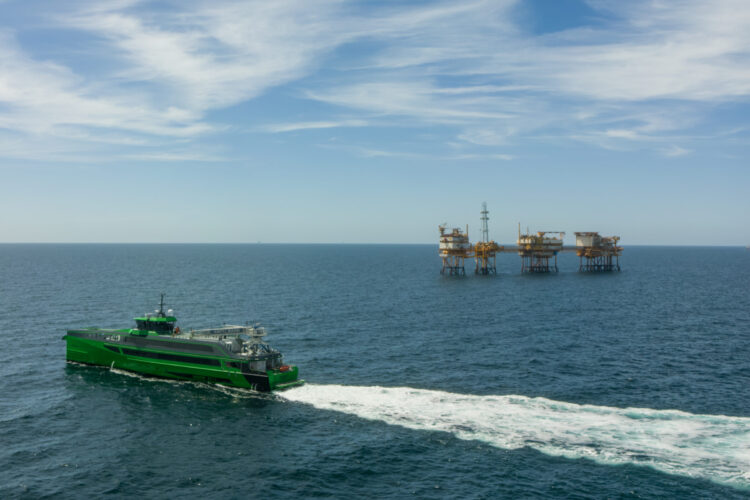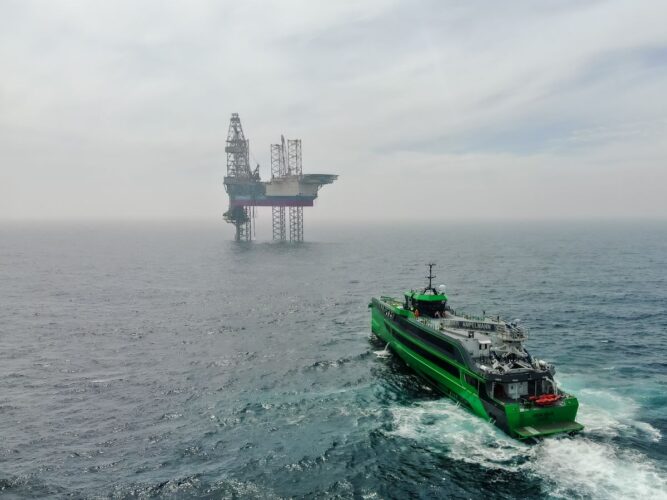 The project
It is almost impossible to look past it: Damen's Fast Crew Supplier 7011 'Aqua Helix'. From the beginning (concept phase) of the project we were in touch with Damen about their requirements and their needs.
The vessel is designed as a cost-effective crew transportation solution featuring the highest levels of both comfort and safety, it offers a viable alternative to helicopter transport.
Some specifics about Aqua Helix
Vessel name:     Aqua Helix
Vessel type:      Damen Fast Crew Supplier 7011
The Aqua Helix takes offshore crew transfers to a new level of comfort, speed and cost-efficiency. It won the Offshore Energy Vessel of the Year award 2022. It's not only able to carry 120 persons but also transfer them safely from the vessel to their places of work by means of a dedicated  Ampelmann S-type motion-compensated gangway.
Our solution
We were one of the main parties involved in this vessel concept and we worked hand-in-hand with Damen throughout the entire process. Our Danfoss equipment was exactly what they were looking for, as size and weight were very important factors. Any deviation in size and weight had a direct impact on the vessel's performance. We supplied the complete DC system which included the following:
Four PTO systems of 450kW each
Power electronics for two retractable thrusters of 425kW each
Power electronics for one tunnel thruster of 250kW
Two hotel grids of 150kW each
Several feeders for different DC loads
Electrauvision is proud to be one of the important parts involved in the development of this beautiful eye-catcher.