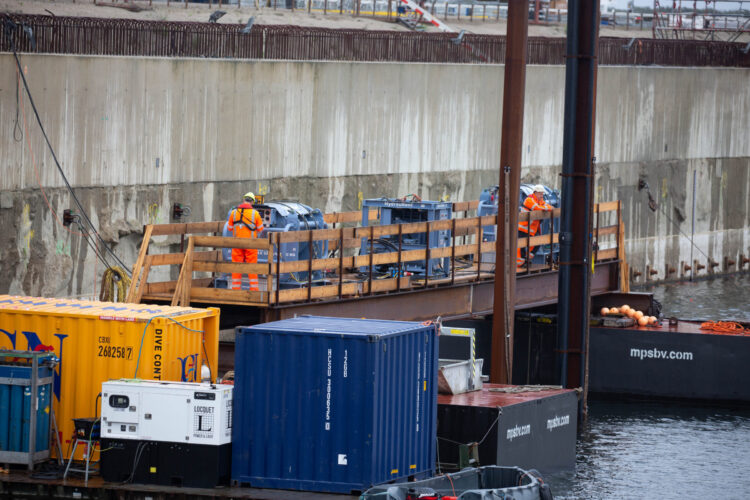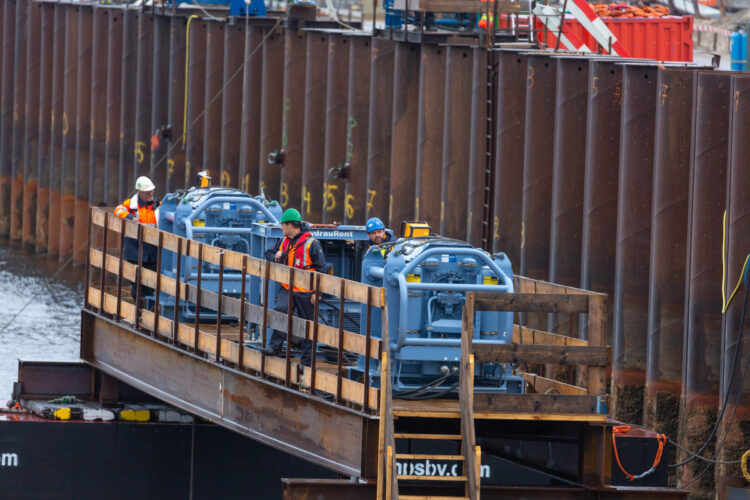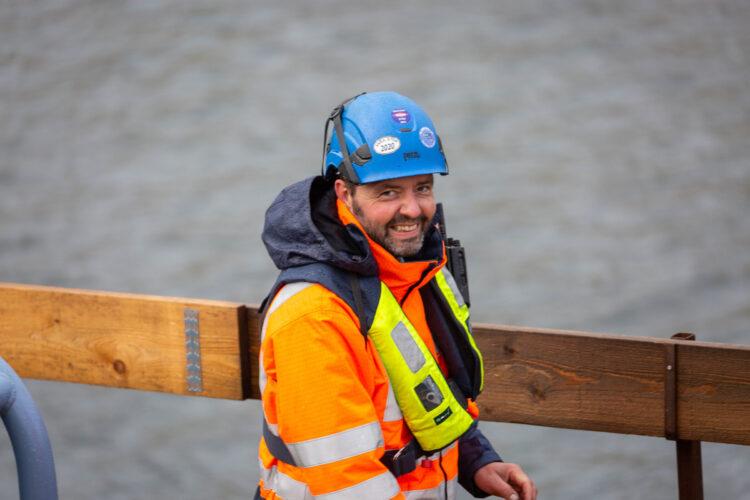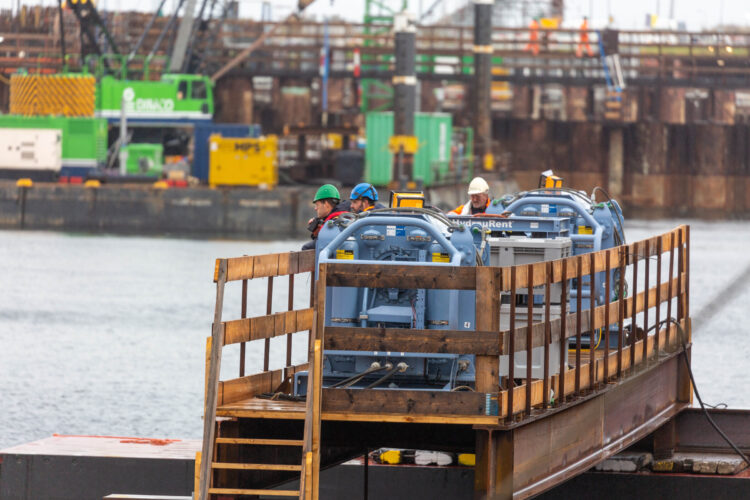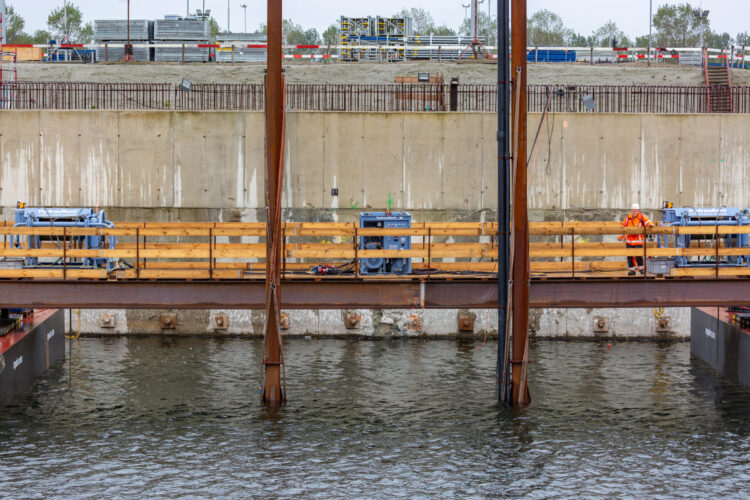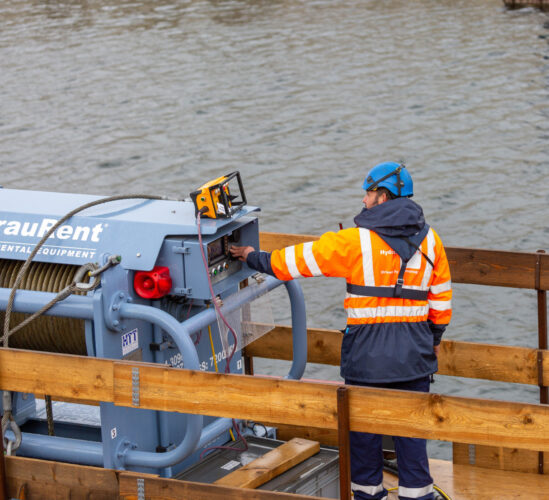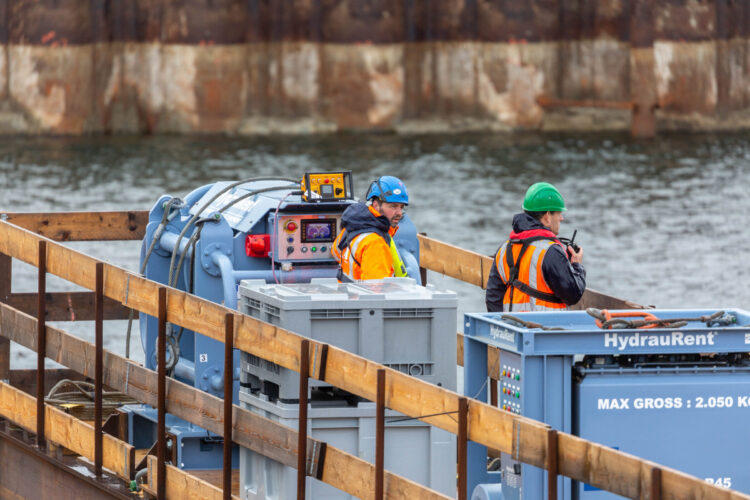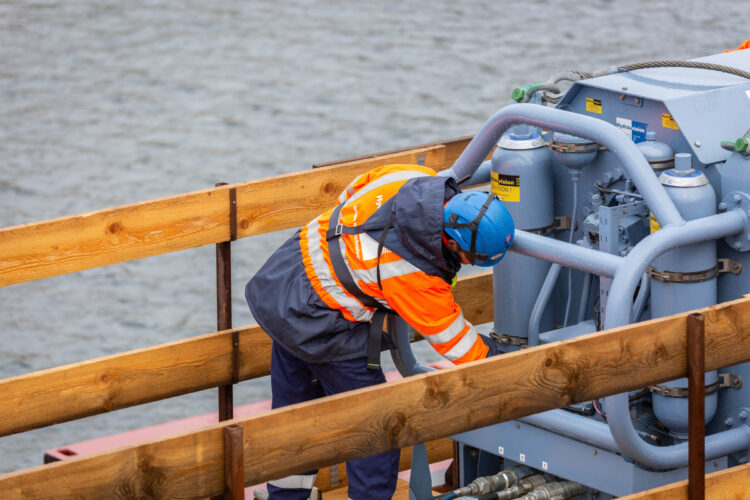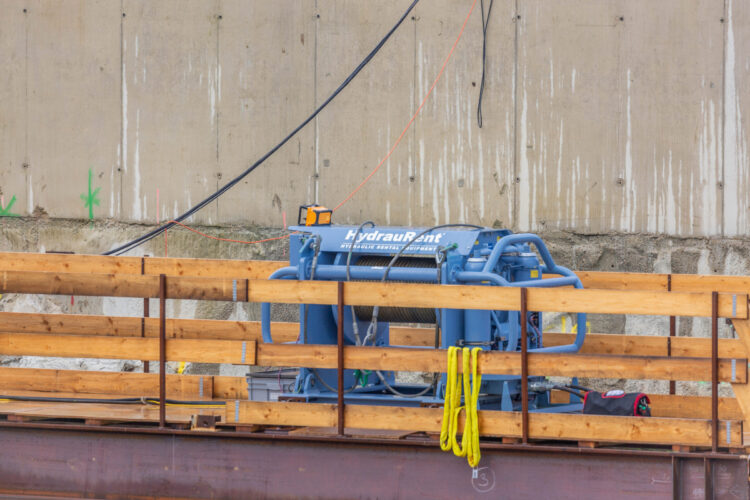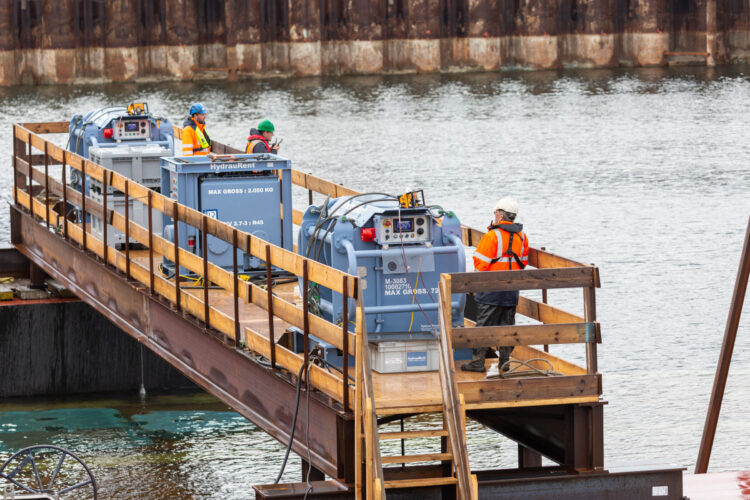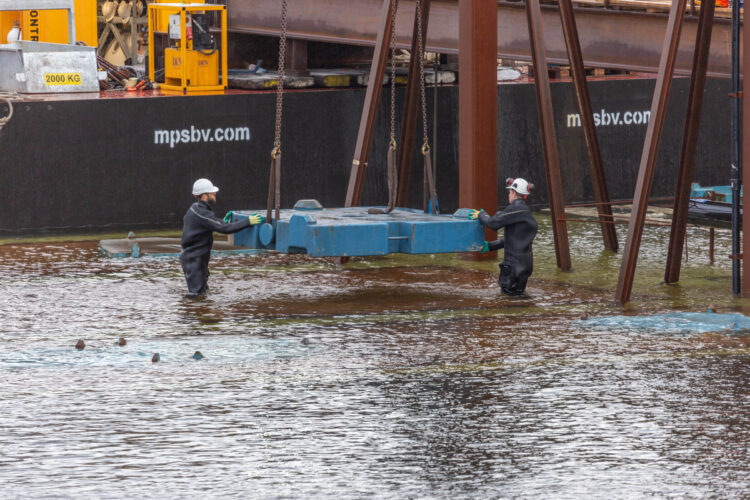 The project
Sassevaart (a contractor combination consisting of BAM, DEME and Algemene Aannemingen Van Laere N.V.) contracted Hydrauvision Rental to rent 4 hydraulic 30 ton constant tension winches and 2 electrically driven 55 kW hydraulic power packs for the immersion of bottom grids.
The bottom grids are concrete caissons measuring 57 metres by 17 metres, with large round openings in it, divided into a grid. These bottom grids ensure that the water flows in and out of the lock chamber in a controlled way from the bottom. Before immersion, the round openings in the roof of the bottom grids were fitted with sealing plates so that no water could enter them before they were in place. Steel ballast blocks, bollards, three measuring towers and four lifting points were attached to the roof of the grids.
Our solution
To accurately supervise the immersion of the bottom grids, two pontoons with two 30-ton CT (constant tension ) HydrauWinches each were constructed in a so-called catamaran construction, floating above the caissons. The 30 ton CT winches operate according to the "active constant tension" principle, equipped with cable length measurement and load pins to ensure accurate tension and wire output. These values are displayed in real-time on the control panel.
The four 30-ton CT immersion winches were attached to the lifting points of the bottom grids. Using the ballasts of the caissons (with a volume of approximately 5000 m3), the grids were lowered in a controlled manner into their final position, hanging in the winches. The winches made it possible to place the bottom grids in the exact spot in the lock chamber.
Watch the video below about the immersion of the first bottom grid.