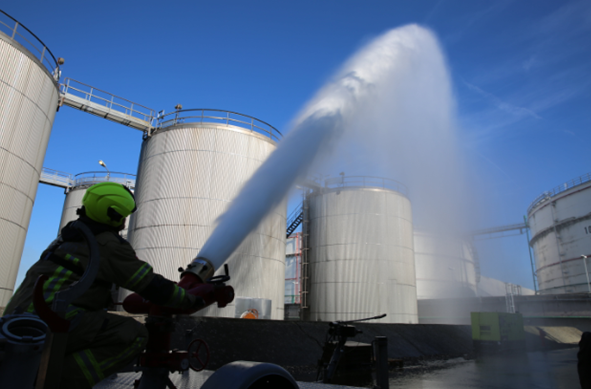 Hydrauvision Belgium recently received an order from the Safety Zone Centre Ghent for the delivery of a large water transport system for deployment in the port of Ghent.
This is a mobile system that is capable of transporting large quantities of water over long distances, for example to combat fires or to pump out water in case of flooding.
The system is capable of transporting 720 tons of water per hour over a distance of 3 kilometres.
The system consists of a pump set with submersible pump and booster pump, 2 hose containers with 3000 m hoses each, a foam injection system and a monitor.
The system will be maintained by Hydrauvision Zele, near Ghent.
Delivery of the system is planned for the second quarter of 2019.