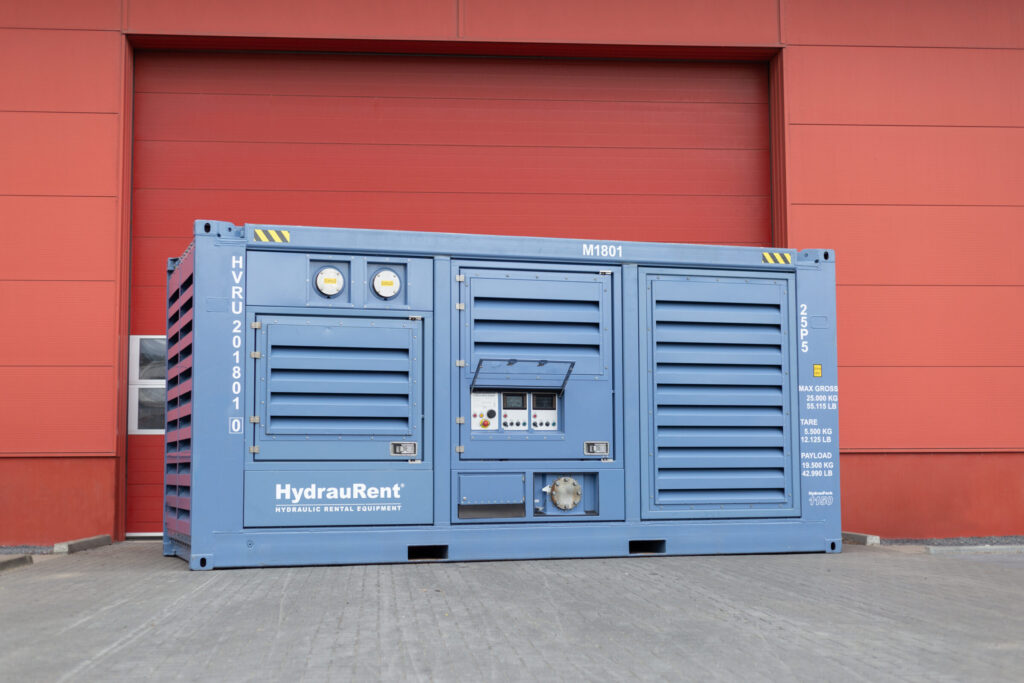 Hydraurent, the rental division of Hydrauvision, has added two new Hydraupack 1150 powerpacks to its fleet. These powerpacks have an installed power of 1150 kW and a capacity of 1600 LPM, at 320 bars each. They can also be used in a tandem configuration, yielding a total capacity of 3200 LPM.
The powerpacks are built inside 20ft ISO containers, which are also DNV 2.7.1 certified. This means the powerpacks can be used on land and offshore for many tasks, such as for a (vibro)hammer drive, winch drive, and a range of other applications involving a serious amount of hydraulic power.
The new Hydraupack 1150 powerpacks will be on their way to their first placement very soon.
Do you have a need for large diesel powerpack(s) in your upcoming projects? Please give us a call, so we can talk about the best solution for your application. We have an extensive range of powerpacks available, since we noticed an increasing demand in diesel powerpacks this year.
Hydrauvision has a strong market position in large powerpacks, and with this extension of our fleet we will strengthen our position even more. The powerpacks can be purchased, or supplied on a rental basis.