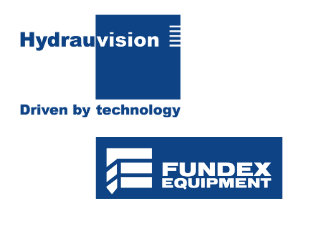 On October 30th 2020, Hydrauvision took over the IHC Fundex Equipment BV business unit from IHC IQIP. From this date, IHC Fundex Equipment will continue under the name Fundex Equipment BV.
Hydrauvision regards Fundex Equipment as a valuable addition to its current services. This drive technology specialist has become globally known as a versatile supplier of hydraulic and electric drives. With the take-over of Fundex Equipment, there will be an important expansion in the civil market.
Additional Activities
Fundex Equipment designs, produces and supplies multifunctional foundation rigs for civil engineering companies all over the world. In addition, the Goes-based company also provides associated accessories, such as hydraulic aggregates. The Fundex Equipment activities are an excellent complement to Hydrauvision's offering. The two companies also have much in common in terms of purchasing, service, engineering and electrification.
Retaining Expertise
Fundex Equipment will become an independent company and thus the sixth division of Hydrauvision. The service itself will continue unchanged. Its expertise, built up over 60 years, is retained and continued by the current engineers and technicians working at the company. This means that customers and suppliers will notice hardly any change, although the companies themselves will. They will be able to support and reinforce each other in years to come.