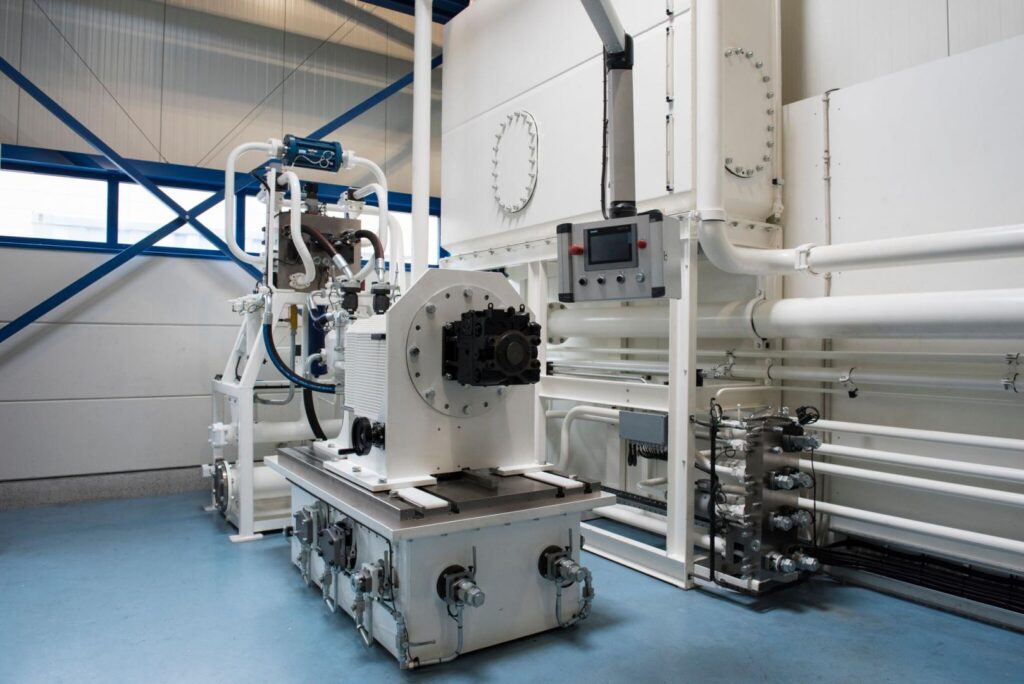 Energy-efficient
The new test bench will mainly be used for overhaul activities performed by Hydrauvision Services. We invested considerably on an energy-efficient solution in view of the fact that Hydrauvision takes its corporate social responsibility very seriously. The energy, for example, that is released when testing pumps is recovered. This ensures that the test bench uses up to 70% less energy compared. An additional benefit is that larger pumps can be tested with the same installed power.
Extensive testing possibilities
The new test bench has a torque estimator in the shaft. This ensures that the mechanical efficiency of pumps can be measured. This is an improvement when compared to the previous test bench where only the volumetric efficiency of the pump could be determined. You can also test hydraulic motors dynamically. Both the mechanical and volumetric efficiencies can be determined in this way.
Control room
Hydrauvision pays much attention to working safely. The new test bench will therefore be controlled from a control room. The service engineer will be behind safety glass and can oversee the test object perfectly.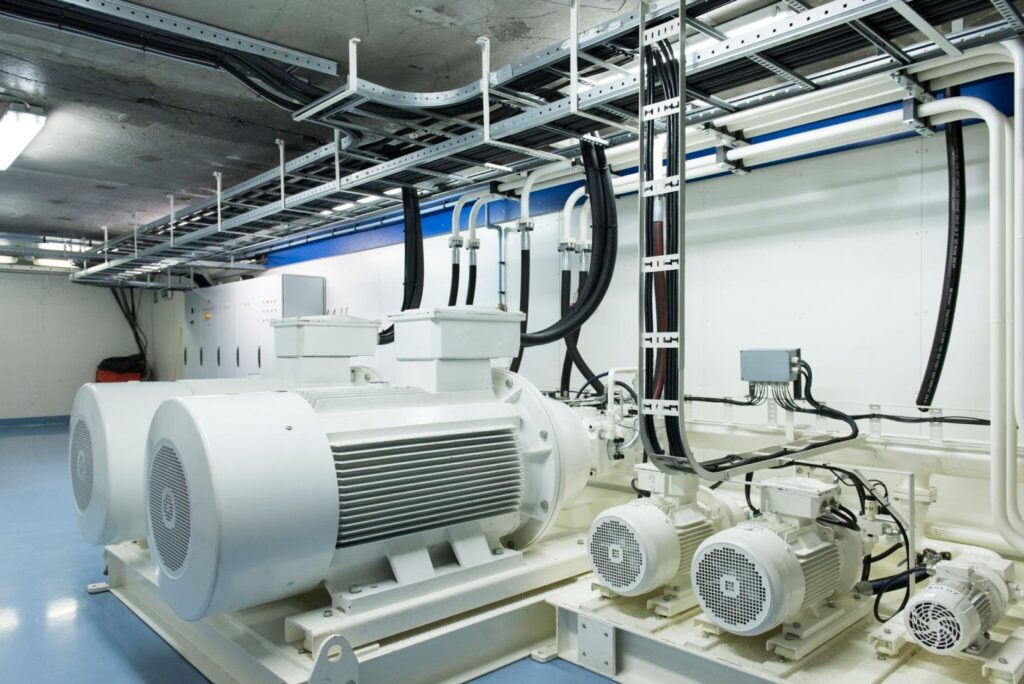 Capacity
The test bench has a maximum testing pressure of 350 bar and a maximum test flow of 800 l/min. This results in maximum shaft power of 438 kW. The maximum rotational speed of the testing shaft is 2500 rpm. This makes the test bench suitable for testing both large and small powers.
Do you want to learn more about the possibilities of our test bench? Please get in touch!