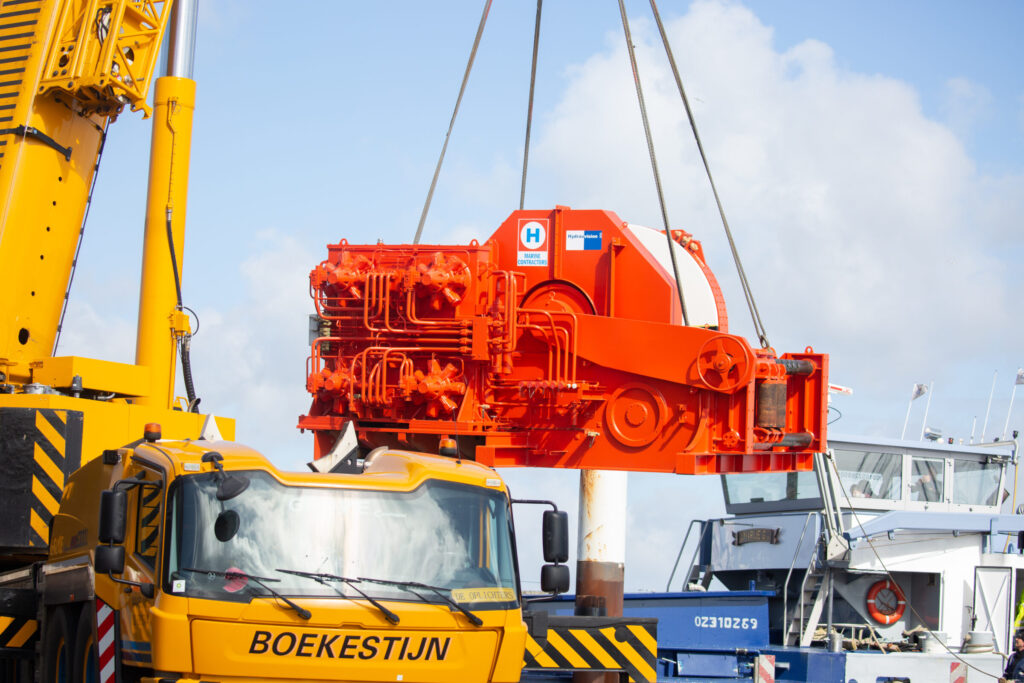 The revision work of the 270 ton mooring spread for Heerema Marine Contractors is finalised. The last four winches look as good as new again and are ready to go back to Vlissingen. Unfortunately, the winches are too wide to be transported through the Westerscheldetunnel.
To get the winches in an efficient way to Vlissingen, we thought of another solution. The winches were transported by truck from Schoondijke to the harbour of Breskens. A crane in the harbour put the winches on a barge. The barge brought the winches safely from Breskens to Vlissingen. This whole operation took place in only half a day.
See the video below of this extraordinary transportation.