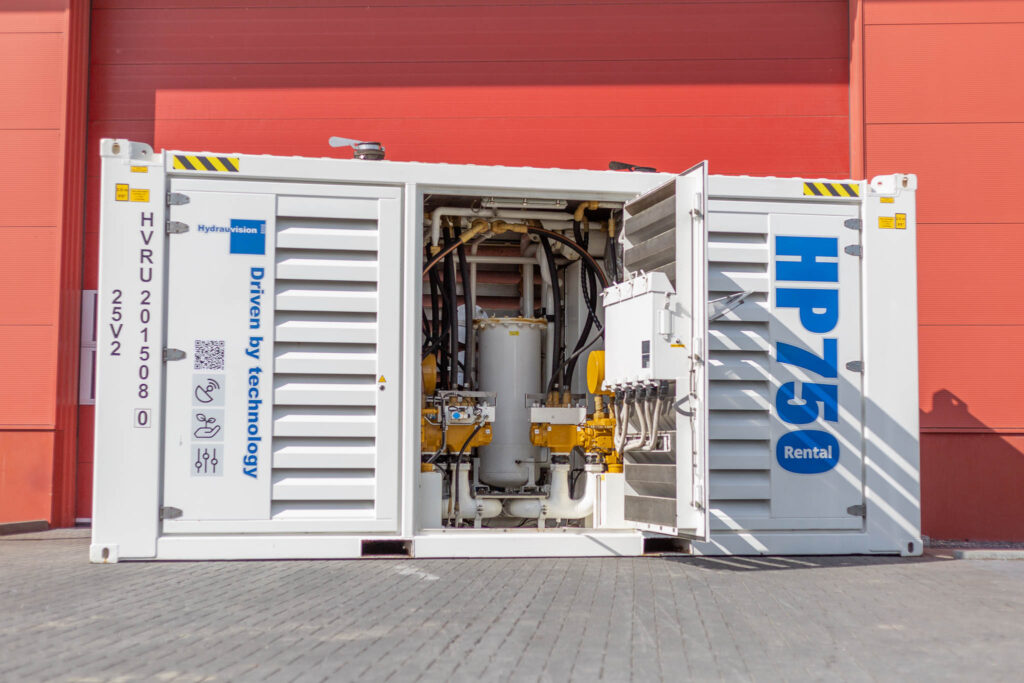 HydrauPack 750
Diesel-driven Hydraulic Power Unit with a maximum engine power output of 3 x 224 kW, combined engine power output is 678 kW. The hydraulic output of 3 x 170 kW can be combined in one connection, but also haves 3 separate connections with quick connectors.
Special option: Beside the standard temperature controlled air cooling, an extra built-in seawater cooling system is available for operating in extreme warm (offshore) circumstances. If required three separate flush connections for external equipment are available.
The HydrauPack 750 is assembled in a Lloyd's Register certified 20 feet offshore high cube container according D.N.V. rules 2.7-1 and EN 12079 including rigging. The container is provided with both 4 lifting points and integrated forklift-trays to ensure easy handling.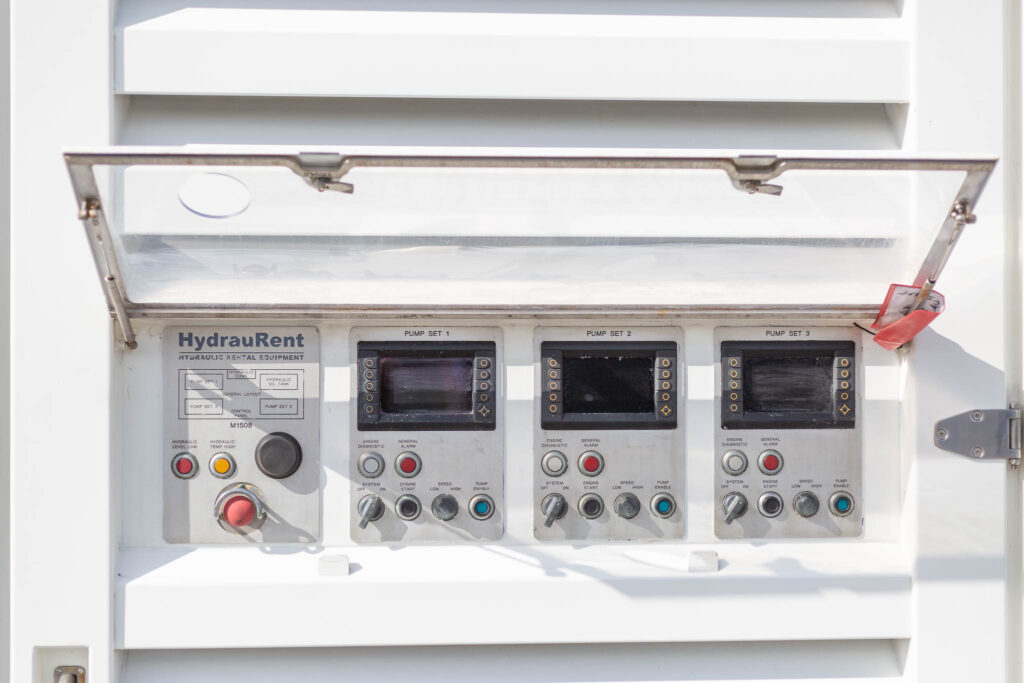 Benefits
Intelligent electronic control system
Connection for electric remote control by Renter
Offshore certified 20 ft. high cube container and rigging acc. DNV 2.7-1 and EN12079
Air or water hydraulic cooling systems
Flush connections for external equipment
Open hydraulic circuit with pressure and load sense control
For transport purposes exhaust pipe can be replaced by blinding plate and stored in HPU