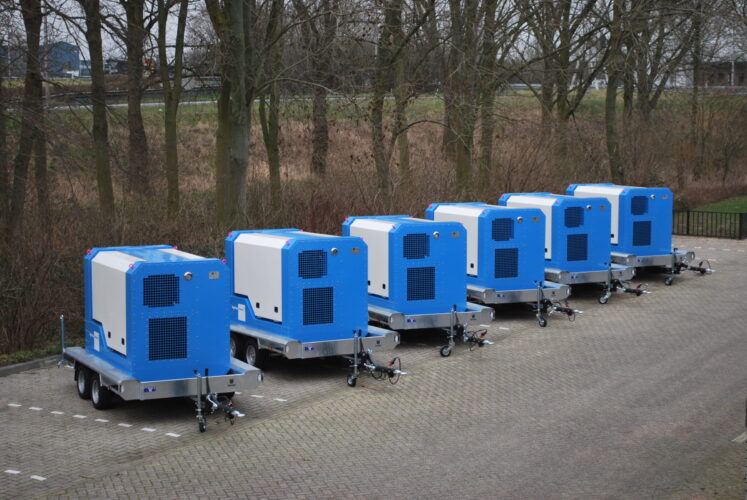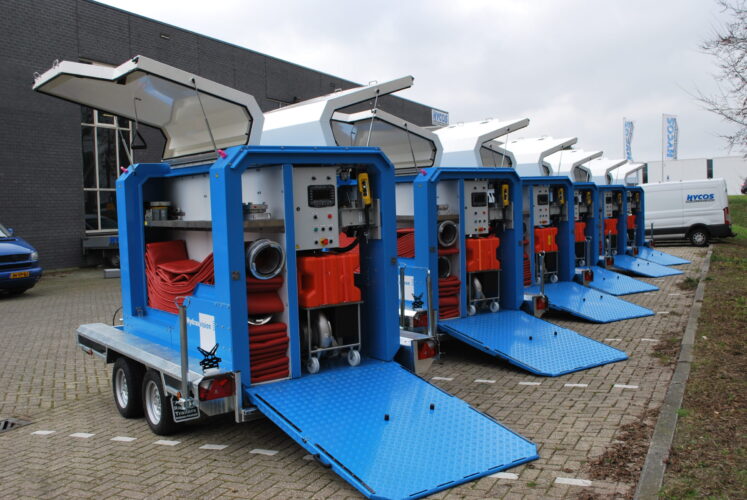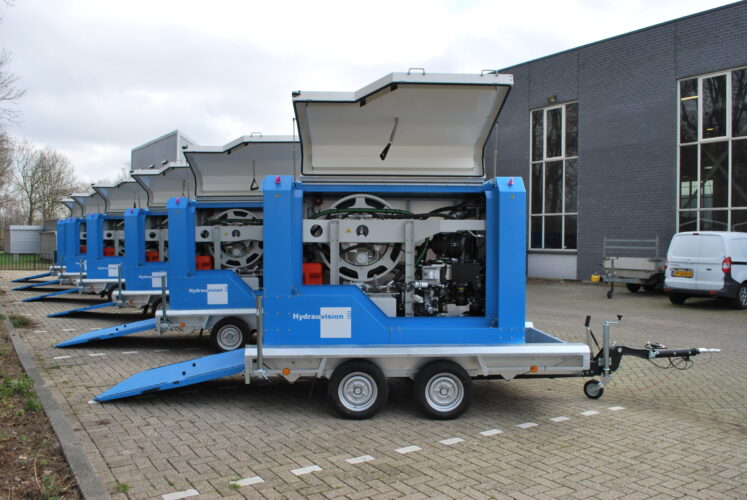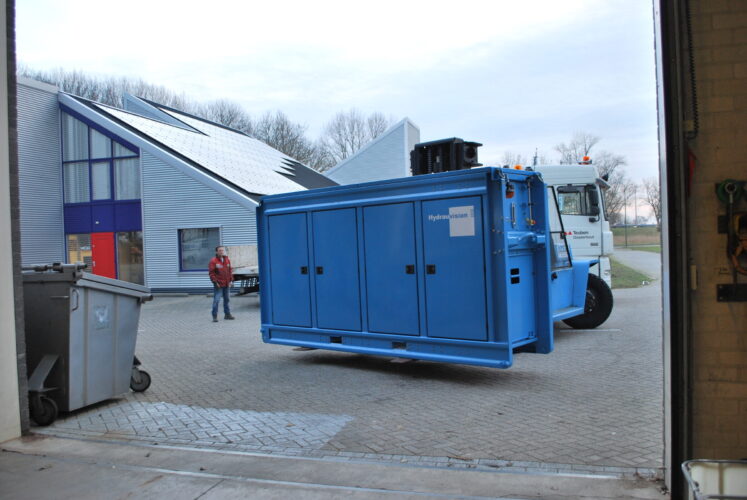 The project
The effects of climate change are becoming increasingly clear in our world. In some places less rain falls than in the past, while in others it rains more. In addition, the intensity of rain showers is also increasing. Heavy rainfall causes many problems, such as floods in tunnels and other low-lying places, resulting in acute traffic disruption.
The mobile pumping systems from Hydrauvision are designed for an effective approach to flooding. Our systems consist of hydraulically driven submersible pumps that can be placed in a flooded area, after which the water can be pumped out quickly.
Our approach
For a customer in Turkey, Hydrauvision realized a complete system consisting of 3 high-capacity hook-lift pump units and 6 medium-capacity units on one trailer.
Each high-capacity pump unit contains 4 hydraulically driven floating pumps. Depending on the application, you can choose which pumps to use. There is one pump available that can pump 15,000 liters per minute at 2.7 bar. When the other 3 pumps are used simultaneously, they can pump a total of 60,000 liters of water per minute at 0.3 bar. The pump unit is a separate part of a hook-lift hose container and can be deposited at the location where water is to be pumped. The delivery hose can then be rolled out from the moving truck to the end point. The hose container offers space for 720 meters of 8″-hose and 3 floating pumps. A hydraulically driven system is provided to automatically retrieve the hoses after use, via a moving truck, and to fold them up in the container.
The 6-piece, diesel-driven, medium-capacity pump units are placed on trailers for easy and fast transportation. Each unit contains a floating, hydraulically driven pump that is placed in the water. The maximum capacity of the pump is 8,000 liters per minute. The pump can be pulled back to the trailer with a hydraulically driven winch. The hydraulic hoses are rolled up on a hydraulically powered hose reel. There is sufficient space in the unit to store the necessary hoses and tools.