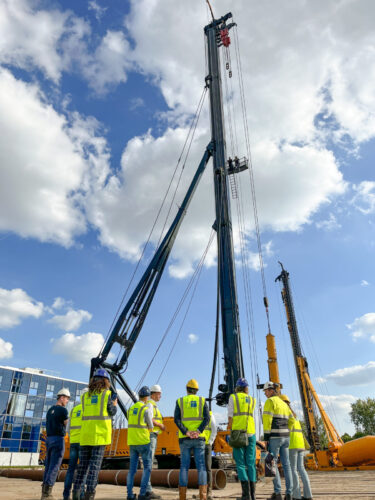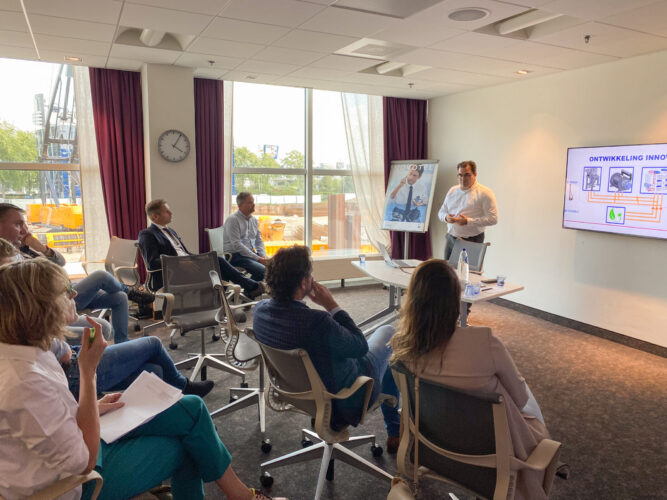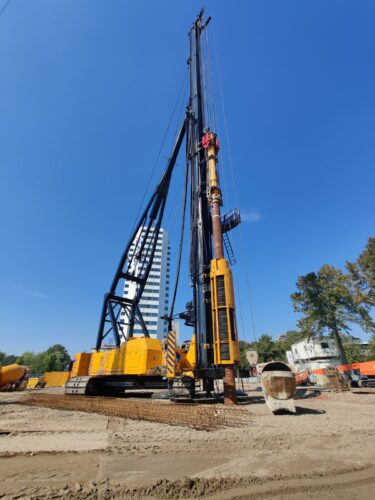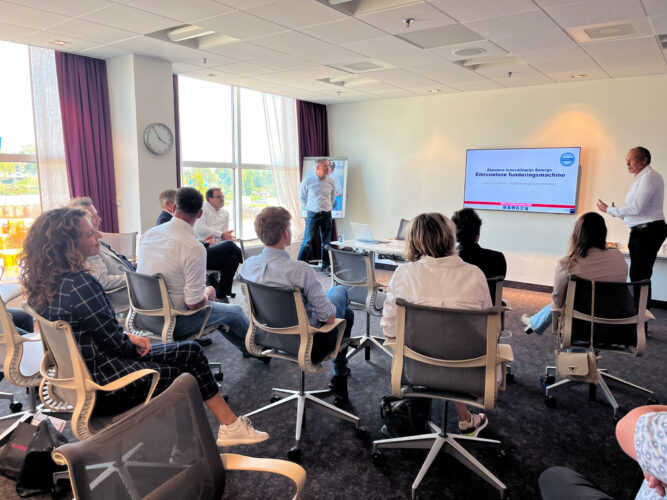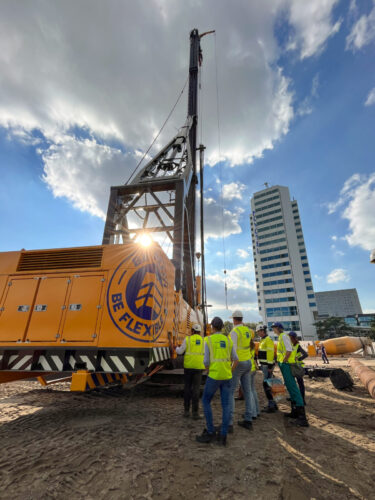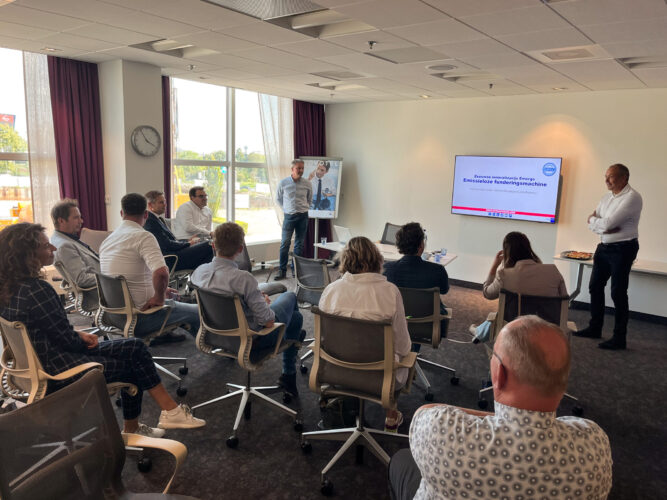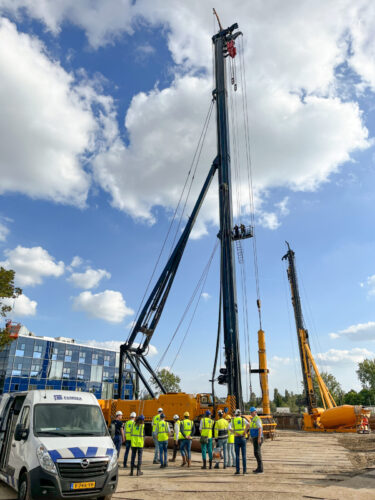 Every year the Zeeuwse Innovatieprijs Emergo is awarded to a company in Zeeland that has realized a successful innovation.
This year the F4800E electric foundation rig is nominated! The first fully electrically driven large foundation rig on the market. Every part of the Hydrauvision group contributed to the project, which makes this innovation extra special.
The basic machine, with a 48-meter leader, is completely electric. By connecting a power source, the machine can do its work completely emission-free. However, such power supplies are not yet available on every construction site. Therefore, we developed a generator set with a compact diesel engine that powers the electric machine. The generator set supplements the battery pack on the basic machine, with which peak loads are absorbed (peak shaving). This configuration already reduces energy consumption by nearly 25%.
One of the big issues right now is what will be the main energy source for producing and storing electricity. The starting point in the design of the F4800E is therefore the ability to switch between different energy sources on the construction site.
The generator set can easily be disconnected and replaced with an energy source that runs on hydrogen, formic acid or e-methanol, for example. The system can also be connected directly to the electric grid. As soon as other energy sources become available, we can respond to them very quickly with the flexible part of the F4800E.
The assembly of the machine was done at Fundex Equipment in Middelburg, part of the Hydrauvision group.