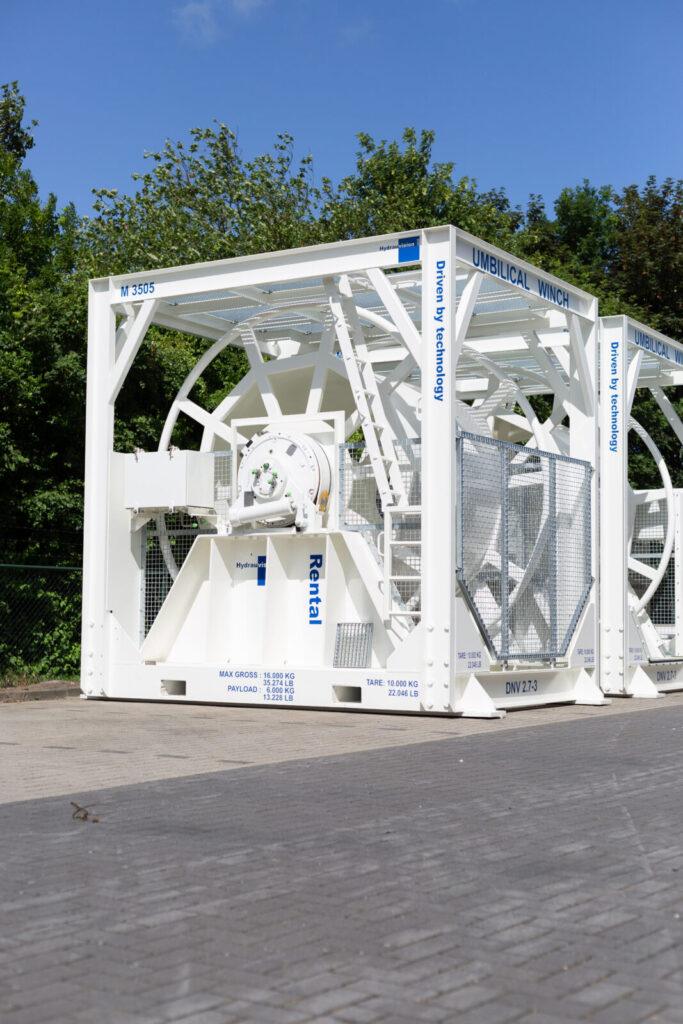 Hydrauvision Rental, our rental division, is adding two new Umbilical Winches to its fleet.
These in-house engineered and manufactured winches are built with project-specific swivels in mind. The Umbilical Winches are equipped with an 8-fold 1-1/2″ swivel, which is easy to exchange.
Thanks to the robust drive, they match the crane's rotation rate with a speed of 25 m/min.
The drum capacity is sufficient for 645 m of Ø 120 mm or 250 m of Ø 180 mm umbilical.
All of this within an offshore lifting frame with a capacity of 16 tons according to DNVGL-ST-E273.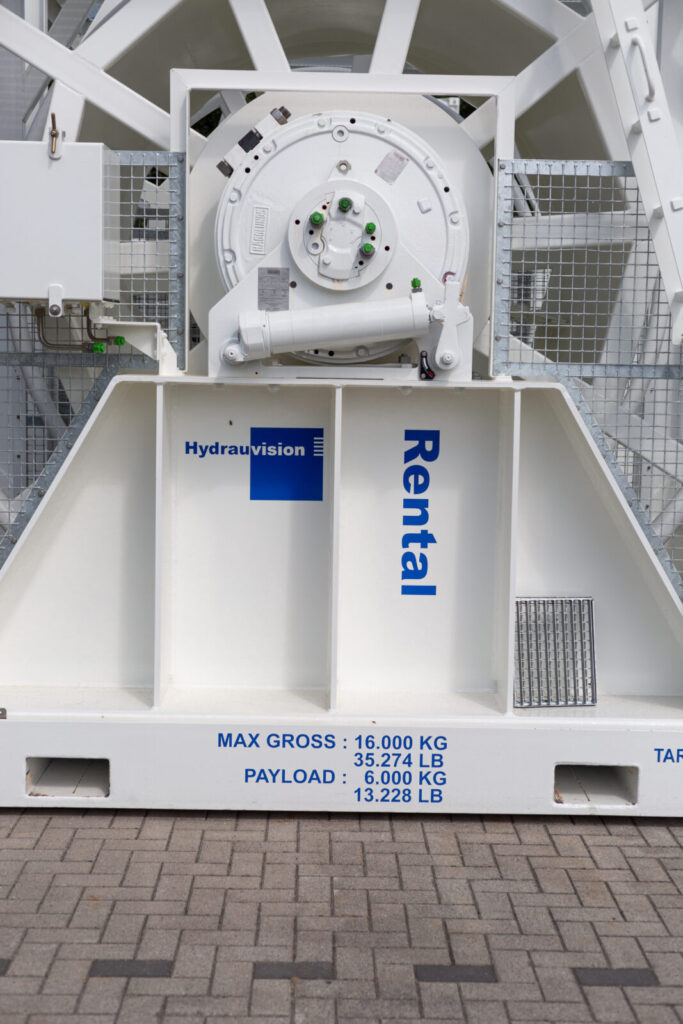 Hydrauvision Systems is currently finalising the production of this series. After thorough testing, sufficient capacity will be available within the Hydrauvision Rental fleet.
Are you curious about what Hydrauvision Rental can offer you? Please contact us.