Mobile water pump
At Hydrauvision you can buy or rent an excellent mobile water pump. Whether you need it to quickly pump away water from your construction site or for any other type of portable use, this type of pump is easily relocated. That way you can use it in the exact place you need it. If you make sure to buy or rent your pump from Hydrauvision you are certain of equipment that functions perfectly. Our mobile water pumps can really be counted upon.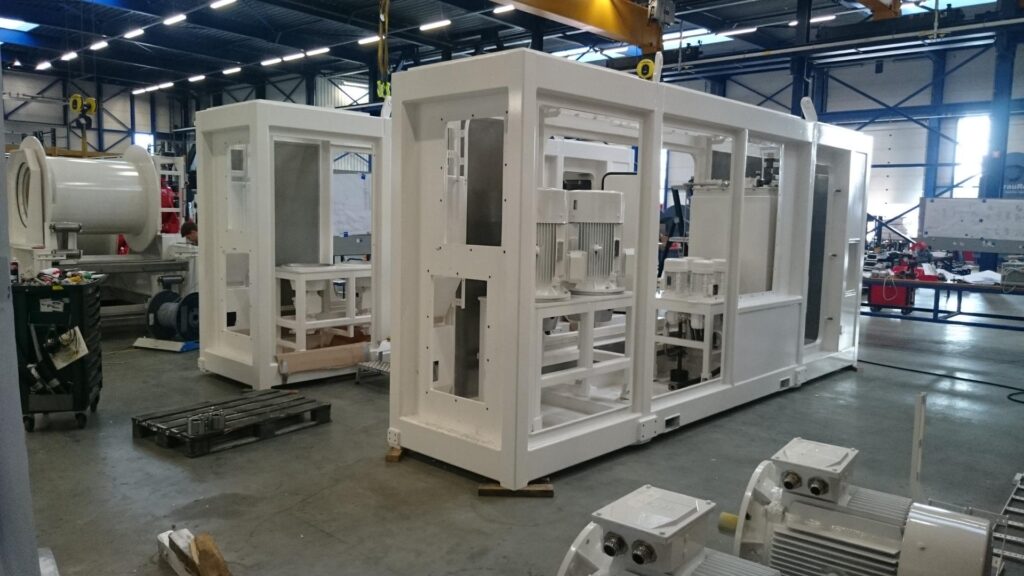 Customized mobile water pump for your industry
The equipment Hydrauvision sells and rents out is high-quality and well maintained, so you can carry out your work smoothly. Should you happen to run into any problems with your mobile water pump despite that, we offer 24/7 worldwide support, so even for emergency repairs you can count on us. Do you need a qualitative customized solution for your hydraulics? In that case, you can count on us and our engineers. We have successfully completed many projects for companies in various industries across the world.
All hydraulic necessities in one place
Besides a mobile water pump we offer many more hydraulic solutions. Contact us with all your hydraulic needs. Our in-house engineering department builds new machinery, but we also rent out various existing machines. Apart from that you can also buy the components you need for the maintenance and repairs of your machinery, which we can carry out for you if you wish. Want to know what Hydrauvision can do for your company? Call +31 88 57 47 000 today to hear more about the possibilities. We are ready to help!