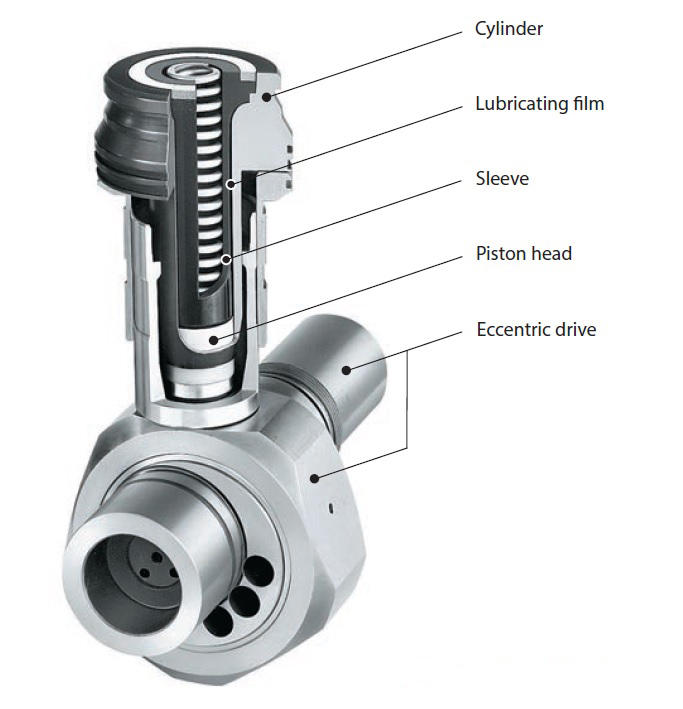 Unique pump technology
Hydrowatt pumps use special cylinder-piston units that contain stretchable, sleeved pistons.  The head of these pistons is encased in an elastic sleeve, the open end of which is firmly attached to the cylinder, providing a hermetic seal of the pump chamber and thus a completely leak-proof pump. The piston head and sleeve are both movable lengthwise in the cylinder, the head being connected to an eccentric drive. The sleeve follows the reciprocating movement of the piston head and thus the pumping action of the pressure chamber through the elastic stretching and contracting of the piston.
Hydrowatt high-pressure pumps are positive displacement pumps with 5 or 7 plunger units, radially arranged around an eccentric drive, which are driven directly at full motor speed (e.g. 50 Hz – 1'500 rpm).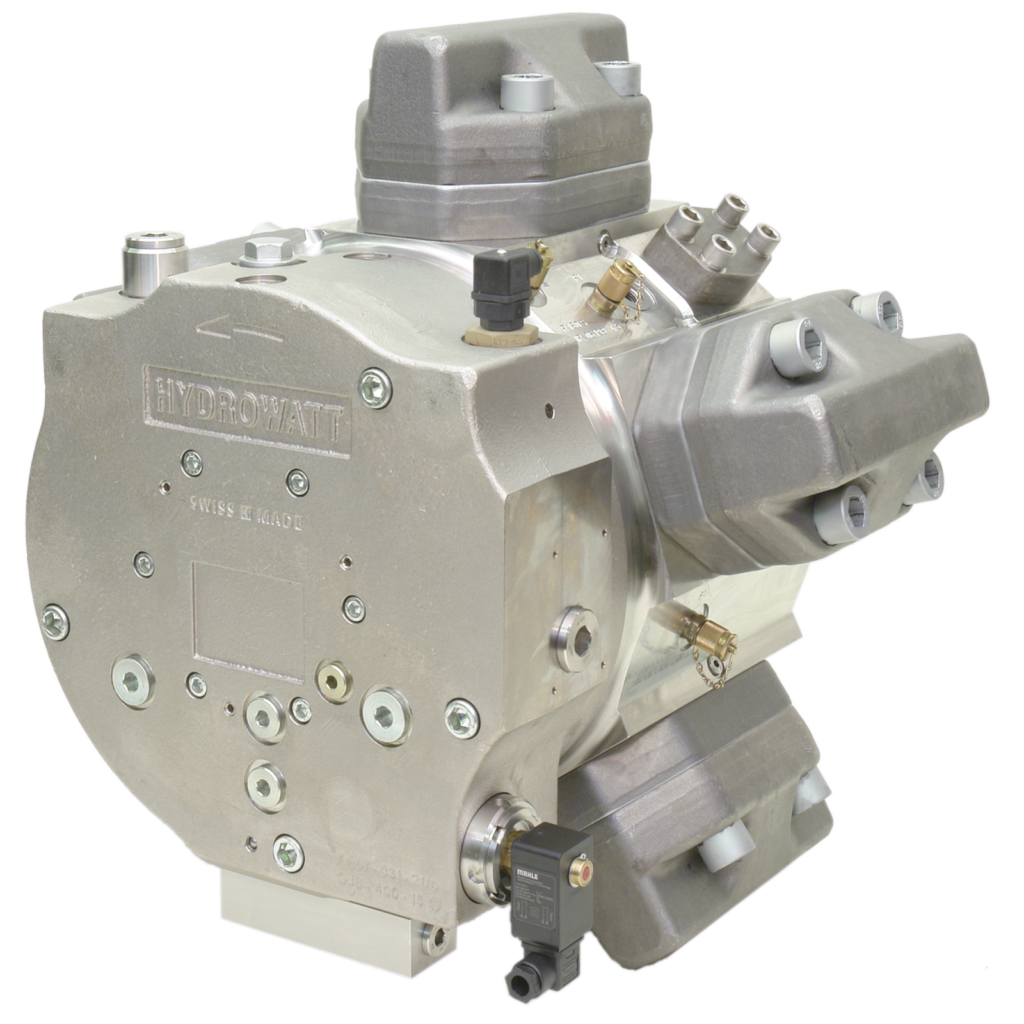 Features
Simple set-up, plungers radially arranged.
Wear parts easy to reach and replace.
Short eccentric drive shaft supported by bearings at both ends.
Stainless steel housing.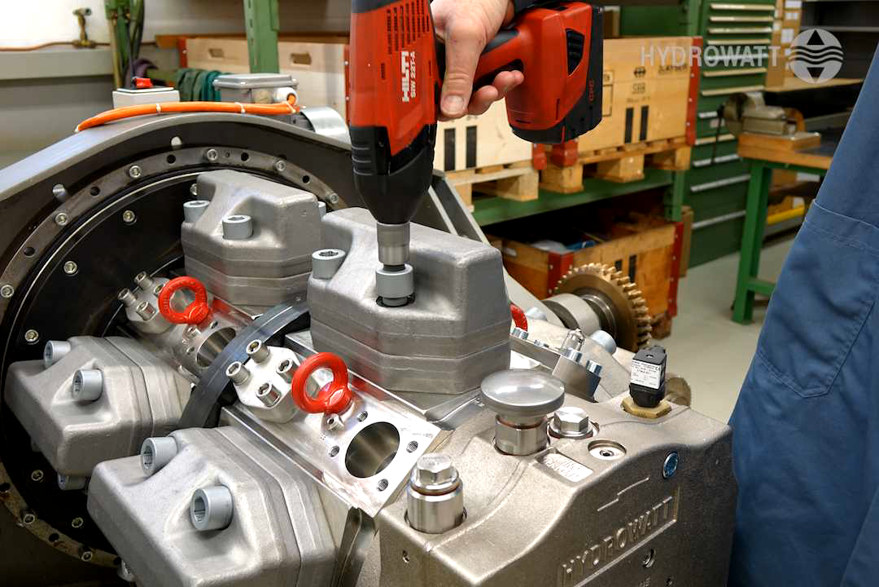 Benefits
Low maintenance, fewer spare parts and consumables required
Maintenance is quick and easy
High reliability, long service life
Various applications
Hydrowatt's high-pressure pumps are suitable for various applications in, for example, the steel industry, non-ferrous metal industry, non-woven industry, descaling industry, mining industry and the automotive industry, but also for high-pressure cleaning and pumping various abrasive liquids.
Would you like to know more? Or are you curious about the specifications? At Hydrauvision, we are happy to advise you. Please contact us!