Hydraulic winch
Looking for a hydraulic winch from a rental company? You will find it at Hydrauvision! With our extensive rental fleet of hydraulic equipment, we can provide any equipment you need. The possibilities are endless. Even if we do not stock the exact solution you need, Hydrauvision can offer you a made-to-measure solution. We specialize in hydraulic drive solutions, so we are always able to assemble and deliver a hydraulic winch that perfectly suits your needs, which you can purchase or use on a rental basis.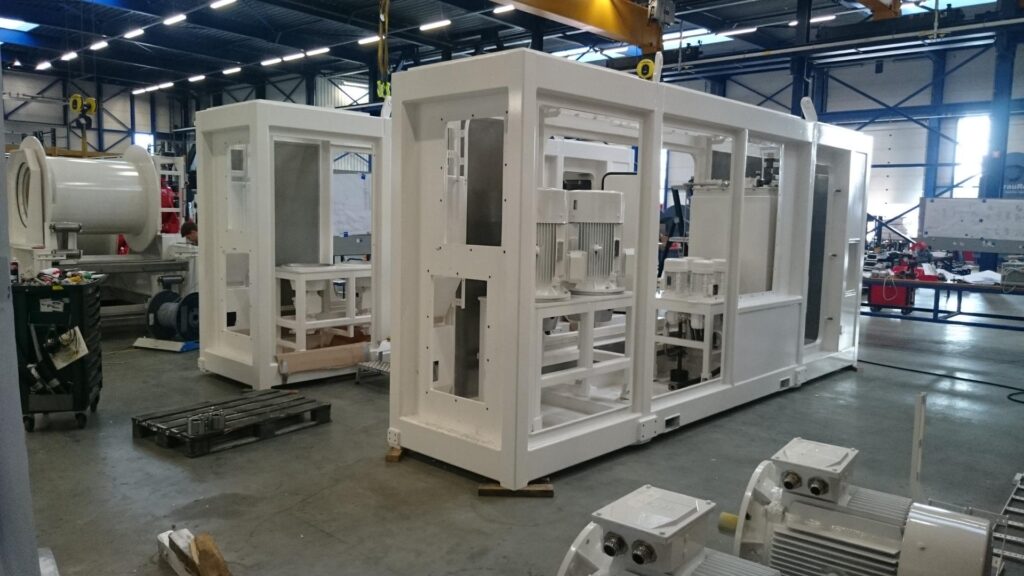 Different options to choose for your hydraulic winch rental
At Hydrauvision we offer a wide range of hydraulic winch rental options. They range from 2 tons with a CT function, up to a massive 80 tons. In addition, these winches possess different types of qualities. Do you want control of your winch to be wired or would you prefer it to be wireless? Does the winch need to have active heave compensation? Do you need systems for cable length indications, free fall indication and load indication? Whatever your requirements are, you will find it at Hydrauvision.
More information? Any questions? Call us!
We offer you complete solutions when it comes to hydraulic equipment. Not only will you find any hydraulic winch you need in our rental fleet, we can also assist you by synchronising multiple winches for positioning larger structures. Need any technical help or advice? We are at your service, 24 hours a day and 7 days a week. For more information on the possibilities we offer for renting a hydraulic winch, you can contact us at +31 88 57 47 000. Would you like to ask us some questions first? Feel free to call us!