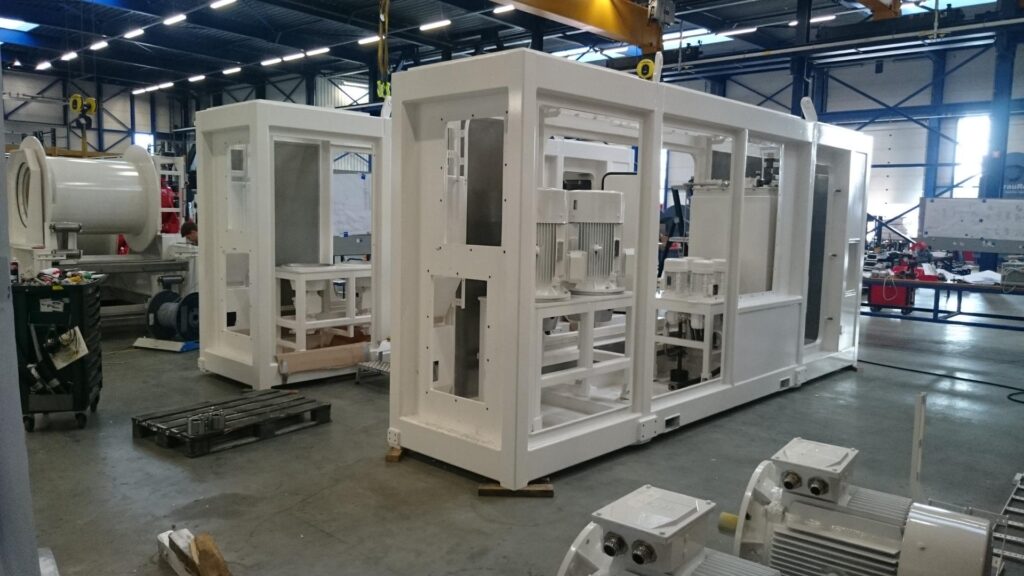 HPU system
Hydrauvision is the expert when it comes to a HPU system. We specialize in total solutions when it comes to those kinds of systems. This implies that our experts are involved in the whole process of realising a HPU system: starting with the development, all the way until the commissioning of hydraulic systems. Even after commissioning the HPU system our service does not end. To keep your system up-to-date and in good condition, we offer comprehensive service and maintenance. With this we deliver a complete service when it comes to hydraulic systems.
Many possibilities for your HPU system
With our extensive knowledge and expertise in the field of HPU systems, we can develop, design and built complex hydraulic systems for all kinds of hydraulic applications. Our HPU systems are used in many different sectors and places around the world. Curious about the possibilities we can offer you with designing, developing and commissioning an HPU system? Or do you have any other questions? Please feel free to contact us! You can contact us by calling to +31 88 57 47 000 or by filling in the form on our website. We'll be happy to tell you more about the many possibilities we can offer you.