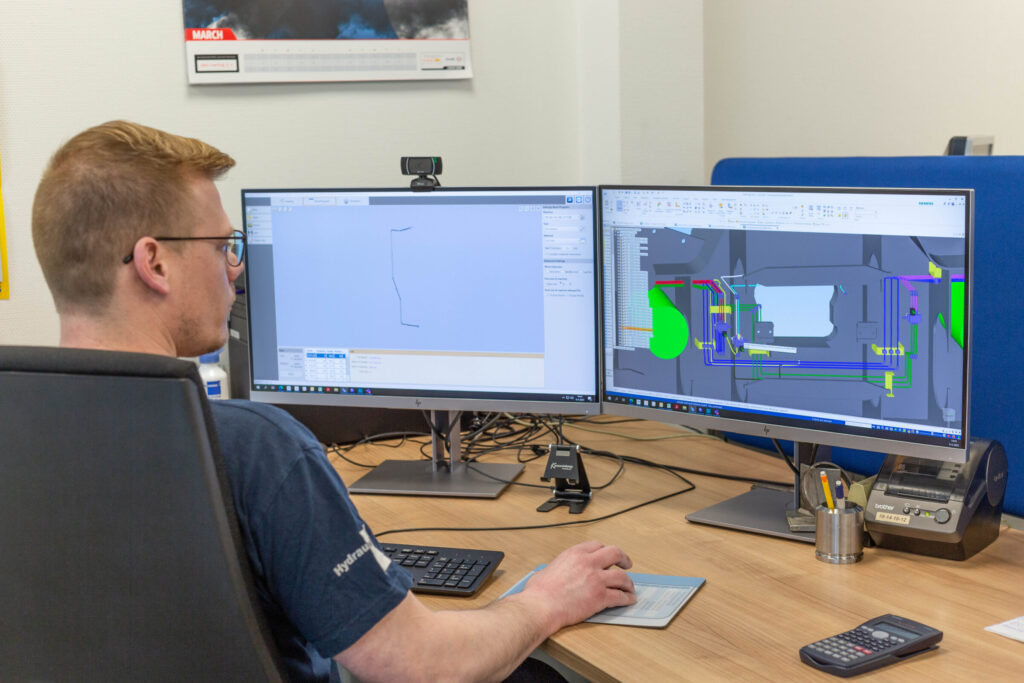 Hydraulic systems
Hydrauvision's engineers design, among other, hydraulic systems. These systems are built in our workplaces in Schoondijke, Raamsdonksveer and Yerseke. We deliver the hydraulic systems turn key to our customers. The service engineers then set the systems up for operation. As a result, our solutions in the field of hydraulic drive technology always seamlessly meet the needs of our customers.
Multidisciplinary approach
Characteristic of the hydraulic engineering of Hydrauvision is the multidisciplinary approach. Our engineers are specialists in the field of mechanics, control technology and electronics.  By involving all the disciplines at an early stage in the development process, everyone is always in possession of the most up-to-date information. This way we work efficiently, we avoid reconciliation problems and quickly come to the best solution for your technical challenge. At an early stage, we make the design insightful in clear 3D models. That's how you know from the first minute what we are working on. Of course, we take into account technical feasibility, but we also keep in mind the user friendliness, safety and operational security.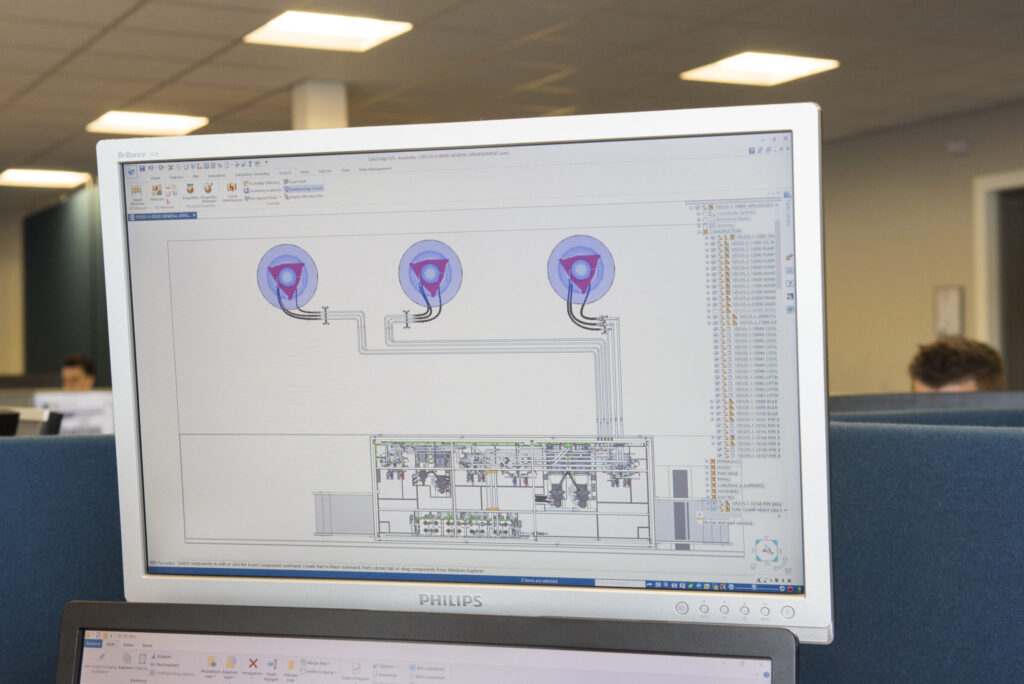 Services
Regardless of the industry in which you are active, you can rely on a customer-oriented approach, a professional design and the implementation and commissioning of the best hydraulic and propulsion solutions. Our hydraulic specialists are also there for you afterwards: Hydrauvision has a high level of service and maintenance.
Are you looking for a customized solution in hydraulic drive technology and would you like advice from our engineers? Please contact us for more information.