Dredge pump rental
If you require a dredge pump for your upcoming project, but purchasing would be an inefficient use of your budget, opt for our rental machines! These powerful pumps form the core of any hydraulic dredging vessel. As absolute powerhouses, they feature a heavy-duty construction and cost-effective operation. The dredge pumps we offer as a rental all feature hydraulic motors as power source, mounted in a protective housing. As required, this rugged housing can be fitted with additional suction heads, allowing this dredging tool to serve for a variety of tasks.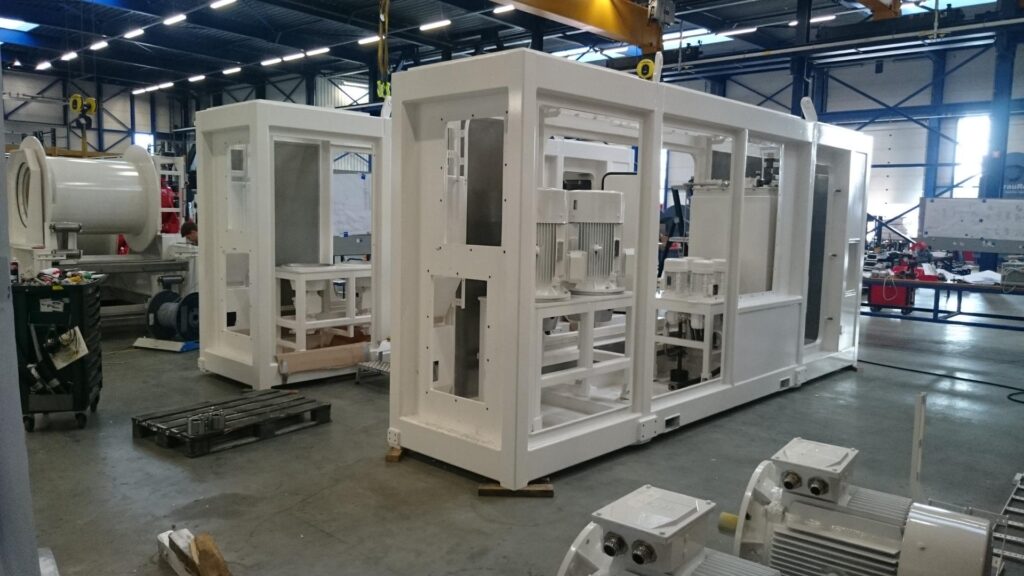 Choose the right dredge pump from our rental options
The dredge pump models we offer for rentals are very well suited for use on a project basis, because they are both user friendly and easy to maintain. We have the following models of dredge pump available for rental:
To make sure you select the right dredge pump for your project, you will need to take a variety of performance metrics into account. These range from power output and efficiency, to dredging capacity and wear resistance. If you are unsure which model would best suit your needs, our experts will happily assist you in choosing the right dredge pump from our rental options.
Call us for more information
At Hydrauvision, we pride ourselves on being able to provide the exact type of equipment our clients require. Our rental service offers various dredge pump models, but also hydraulic winches and firefighting pump systems. For technical assistance or advice we are at your beck and call, 24 hours a day, 7 days a week. If you would like to receive more information about our rental options, call us at +31 88 57 47 000.