Active heave compensation
Are you in search for a hydraulic winch equipped with a system for active heave compensation? Hydrauvision has just what you need. At Hydrauvision we are specialized in all kinds of hydraulic systems. We rent out professional equipment suited for both onshore and offshore projects. Our services and rental equipment are available anywhere in the world. And do you have any problems or questions? We are at your service 24/7!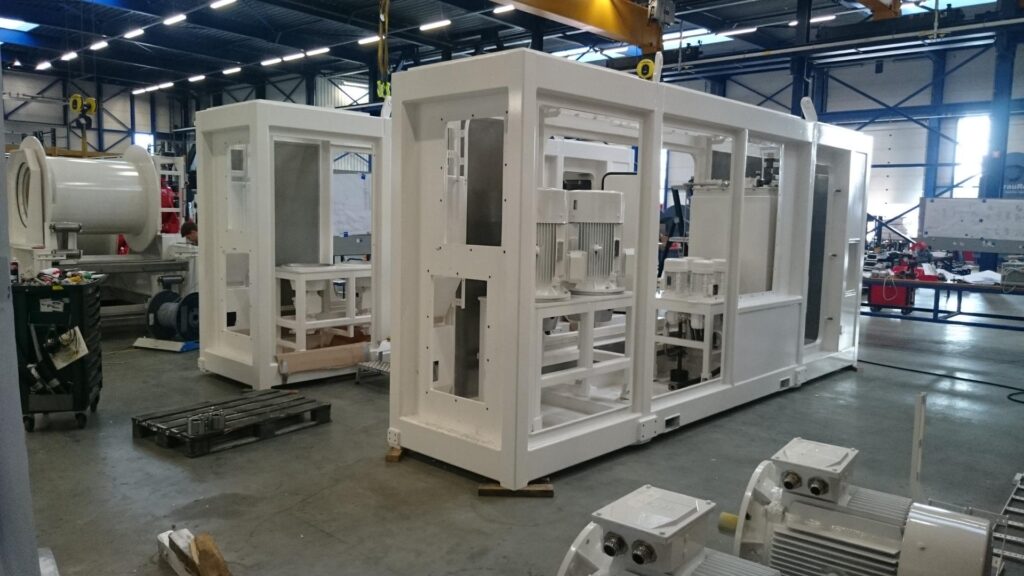 Hydraulic winch systems for active heave compensation
At Hydrauvision we rent out a wide range of advanced hydraulic winches. Our hydraulic winches range from 2 tons with a CT function to even 80 tons. In addition, the winches are equipped in different ways, among which:
Wireless remote control;
Active heave compensation;
Cable length indication;
Free fall indication;
Load indication.
Do you need hydraulic winches for larger structures? We can synchronize your hydraulic winches and optimize them for active heave compensation.
Contact us for further information
Are you interested in renting a hydraulic winch, equipped with a system for active heave compensation? Please feel free to contact us. You can reach us by calling +31 88 57 47 000 or by filling our online contact form. We are more than happy to provide you with more information on our possibilities and our rental fleet.