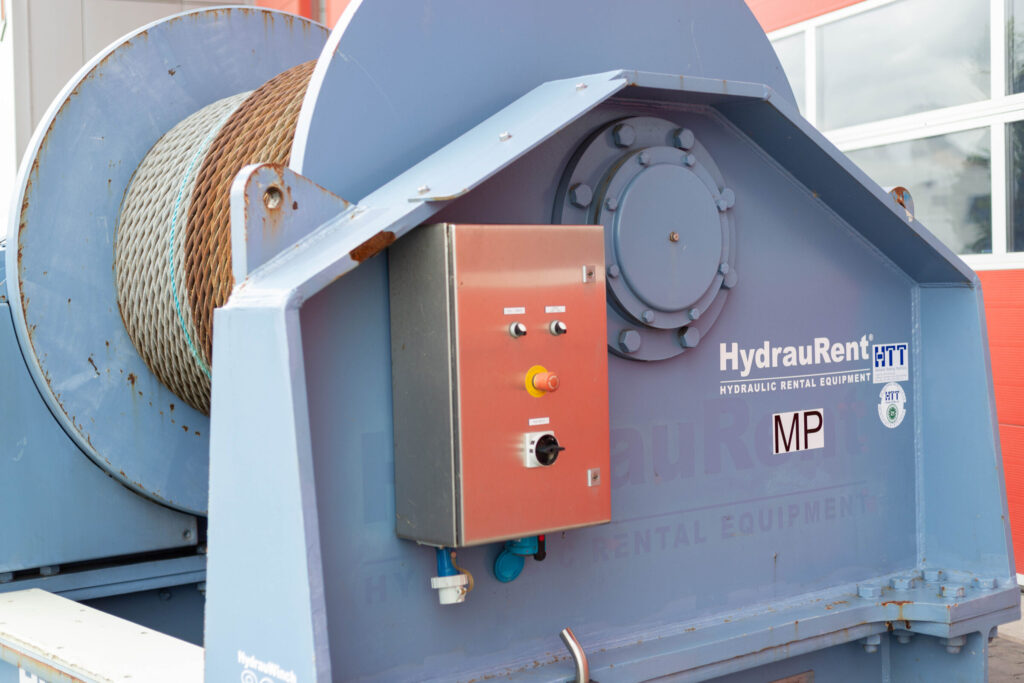 HydrauWinch 80S
A 80 mton winch for various purposes.
The HydrauWinch 80S is driven by four high torque hydraulic motors through a pinion/gear transmission. Each of the hydraulic motors are equipped with a displacement shift and controlled by one hydraulic valve block. Three positions of the displacement shifts can be selected to obtain different torques and speeds. The hydraulic valve block ensures safe operation for the 4 hydraulic motors and brakes. The electronic controls are exclusive but can be provided.
The winch is assembled with offshore certified lifting lugs according D.N.V. rules 2.7-3 and EN 12079 to ensure easy handling. A DNV 2.7-3 certified spreader bar is available with slings and shackles to handle the winch with or without wire.
Benefits
Very compact design with high performance
Simple, reliable operation
Built-on valves provided, no extra hydraulics components are needed
Closed gearbox
Offshore certified lifting points acc. DNV 2.7-3
Possibility to place a separating shield on the drum