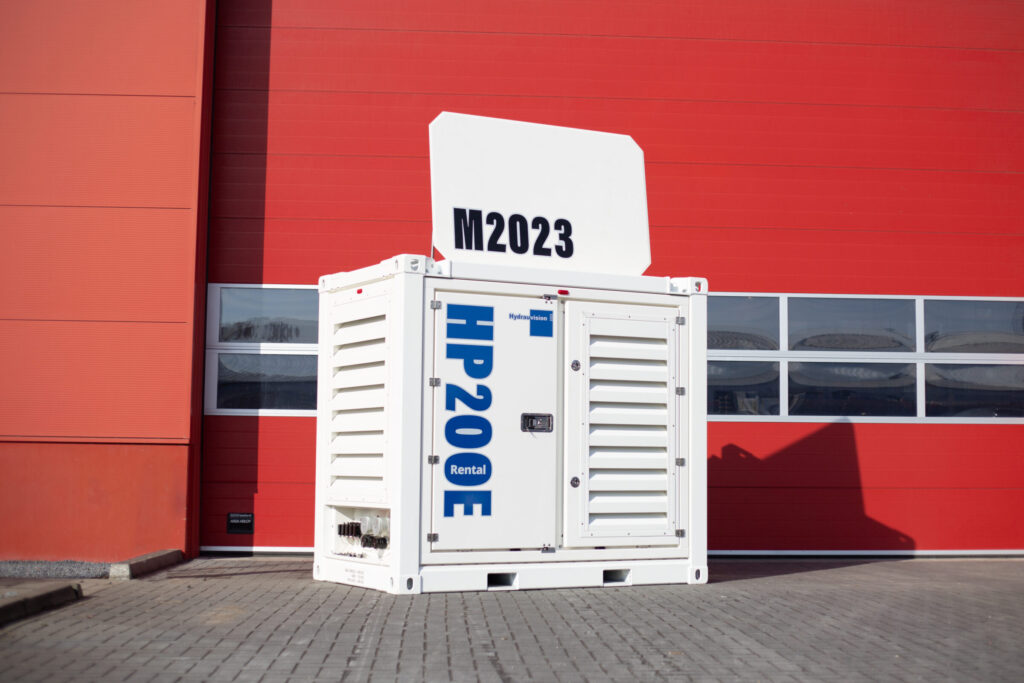 HydrauPack 200E
Electric-driven Hydraulic Power Unit with a main power of 2 x 110 kW 440/690VAC 50-60Hz (@ 115%  safe overload), with a combined hydraulic output of approx. 220 kW. The HydrauPack 200E is divided in two independent sections with each one pump set and a combined control system and hydraulic oil tank. The HydrauPack 200E can therefore operate in Single mode as 110 kW redundant or the full 220 kW in Dual mode.
Each electric motor with dedicated soft starter comprises a Danfoss axial piston pump D1P 145cc and a gear pump 8cc. The cooling fan for temperature controlled air cooling and the circulation pump are electrically driven. The hydraulic main output is combined in two pressure connections with quick connectors.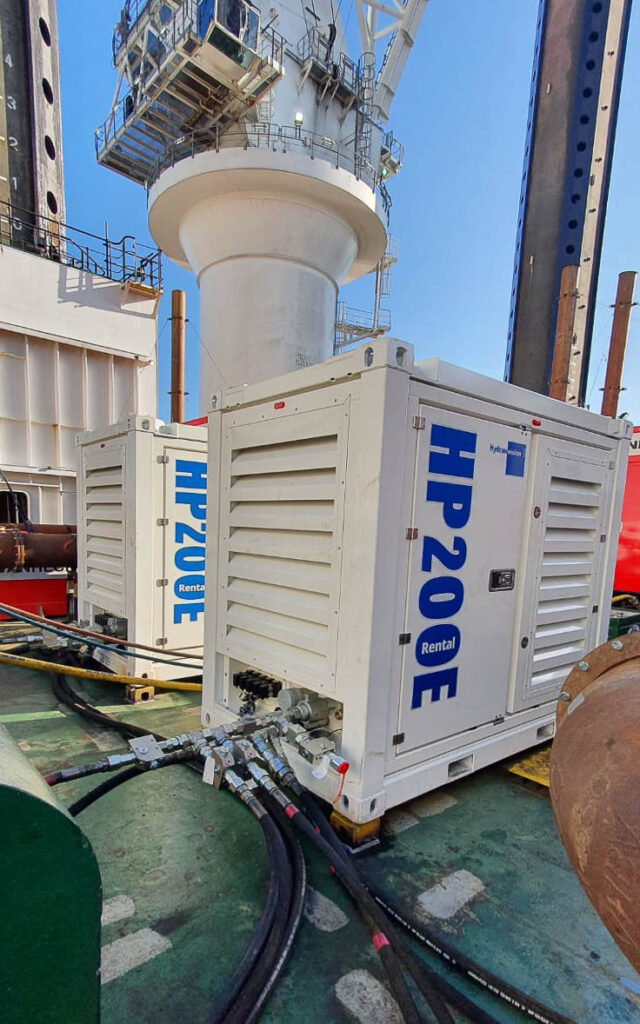 The HydrauPack 200E is assembled in a noise damped Lloyd's Register certified offshore container according DNVGL-ST-E271:2.7-1 rules, including rigging. The container is provided with both 4 lifting points and integrated forklift-pockets to ensure easy handling.
Fully featured with local and remote flow and pressure control the HydrauPack 200E can drive an extreme wide range of applications. Making the HydrauPack 200E the advanced and flexible hydraulic asset on deck for your offshore project.
Benefits
Offshore certified container and rigging according DNVGL-ST-E271:2.7-1 rules
Open hydraulic circuit with electronic flow and pressure control
High capacity air/oil cooling system
Intelligent electronic control system
Remote control via RCC (Remote Control Cabinet), External UDP control or External Analog control
External emergency stop connection