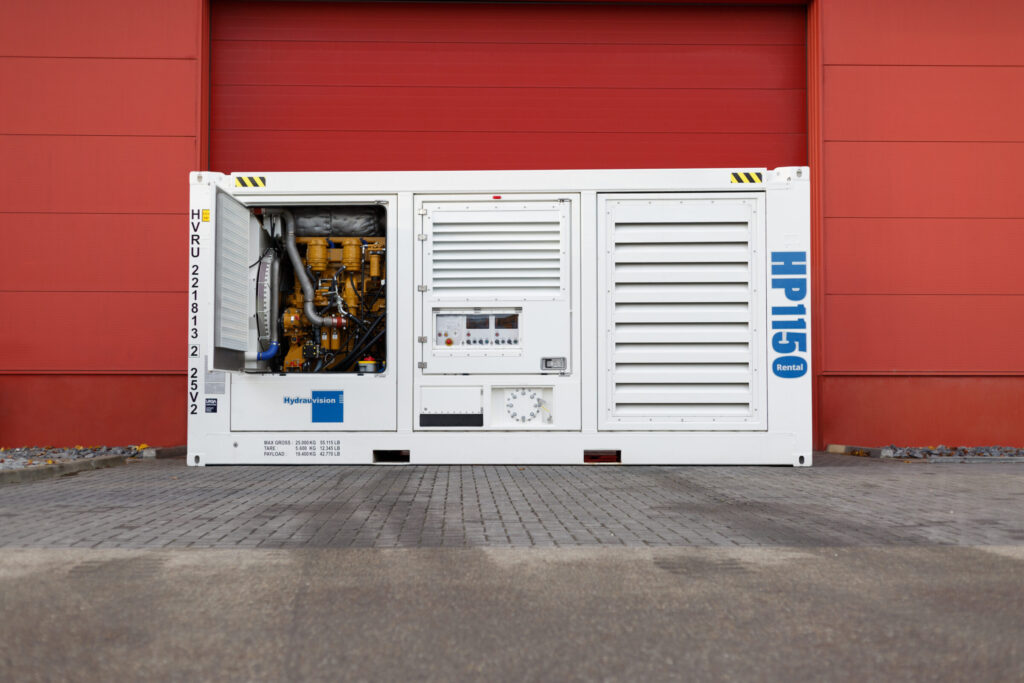 HydrauPack 1150 StageV
Diesel-driven Hydraulic Power Unit with a maximum engine power output of 2 x 563 kW (Cat Stage V) and a combined engine power output of 1130 kW.
The hydraulic output of 2 x 425 kW is combined in four pressure connections with quick connectors.
Via a large tank connection, a levelling hose can be connected to have more HydrauPacks coupled to increase the hydraulic power.
With flow control, proportional pressure control and Load Sense control features, the HydrauPack 1150 can be used for a wide range of applications.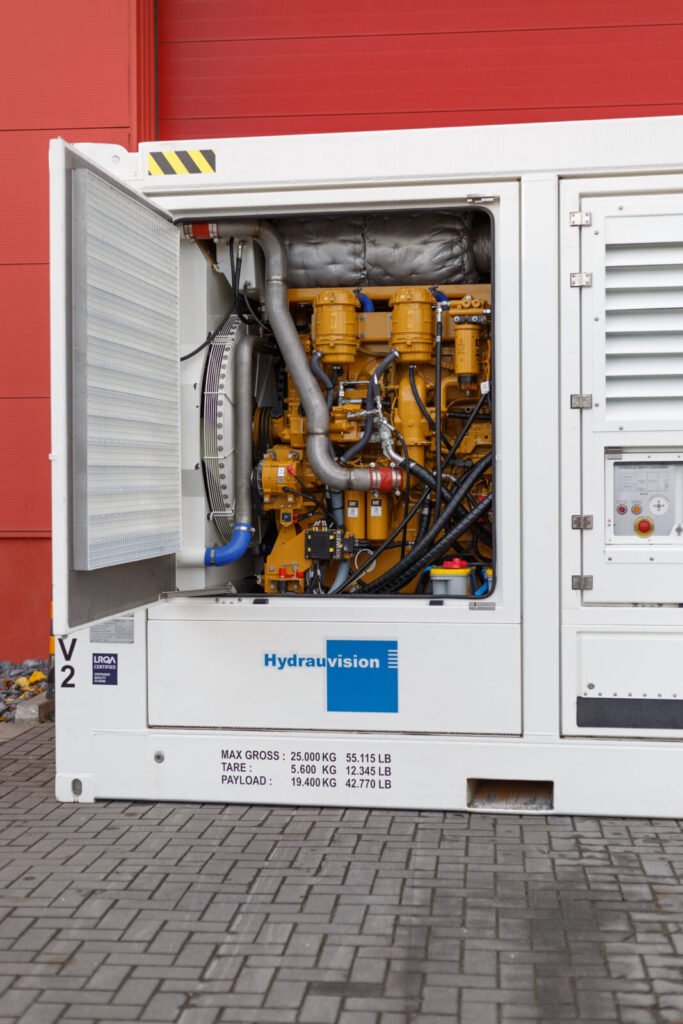 Benefits
Diesel-driven (Stage V emission certified) hydraulic power unit
Air cooling systems and additional oil/air cooling
Offshore certified 20 ft. high cube container and rigging according to DNV 2.7-1, CSC and EN12079
Remote control connectivity
Powerpacks can be coupled in master/slave configuration with a maximum of 4 power packs